Please join Duo Security and Intervision for a Winter Beer Tasting Class on February 11!
Prior to the event, Duo and Intervision will ship complimentary beer samples directly to your home. The day of, you'll sign into Webex, beer in hand, to learn about the beers you're drinking, hear about Duo and AWS, and network with your peers and the renowned Chef and Beer Expert Michael Lomanaco.
To attend this digital event, we'll need a confirmation of your attendance and an address to send your package! Please register above and fill out the form in the confirmation email by February 1.
Details
Date:

Thursday, February 11, 2021

Time:

4:00pm Central Daylight Time

Venue:

This is a virtual event
Presenter Info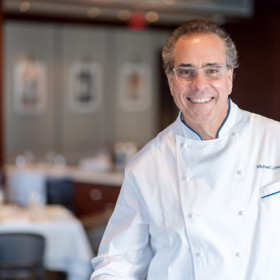 Michael Lomonaco, Former Executive Chef of Windows on the World, Chef/Partner of NYC's Porter House & Hudson Yards Grill
Widely Regarded as a Chef's Chef, Michael is one of America's Most Recognizable Culinary Leaders. He led the World-Famous Restaurants at Windows on the World as well as the famed '21' Club. He is currently Chef/Partner of NYC's Finest Steakhouse, Porter House Bar and Grill, Center Bar & Hudson Yards Grill.