Duo Security invites you to join us for dinner in Pittsburgh, PA on the evening of Wednesday, September 12.
We'll meet in the private Board Room of the Grand Concourse, located inside the Pittsburgh & Lake Erie Railroad Station. Once you take your seat, enjoy some wine and a brief presentation about the history of the building. Afterwards, sit back as Duo Security Product Marketing Manager, Nupur Goyal, discusses securing system access and Duo's approach to zero-trust security and architectures like Google's BeyondCorp. We'll conclude the evening with dinner, more drinks, and dessert.
Please RSVP to save your seat - we look forward to dining with you then!
Details
Date:

Wednesday, September 12, 2018

Time:

6:00pm - 9:00pm EST

Venue:

The Grand Concourse

Room:

Private Boardroom

Address:

100 W Station Square Dr, Pittsburgh, PA 15219
Presenter Info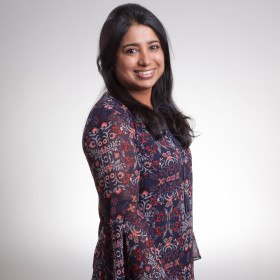 Nupur Goyal, Product Marketing Manager II, Duo Security
Nupur Goyal serves as the Product Marketing Director at Duo Security. In her current role, Nupur focuses on helping organizations to design and implement better security architectures with Duo. With 10+ years of technology experience, Nupur has managed product development and marketing activities for a variety of different product lines across a variety of different industries, including the Identity Governance business at SailPoint Technologies. Nupur has a B.S. in Electronics and Telecommunication and an M.B.A from Thunderbird School of Global Management.