Please join Comstor and Duo at the The Boathouse by the Lake on April 20 for an exclusive roundtable event.
This event will be held in the form of an interactive conversation, allowing for optimal peer-to-peer discussion. At Cisco Duo, we understand that security is particularly difficult to navigate during this time, and we are confident that you will emerge from this event with real world strategies and solutions you can immediately put to work.
If you can make it, please let us know by registering above.
Details
Date:

Tuesday, April 20, 2021

Time:

12:00pm – 3:00pm Australian Eastern Daylight Time

Venue:

The Boathouse by the Lake

Address:

Grevillea Park, Menindee Dr, Barton ACT 2600
Presenter Info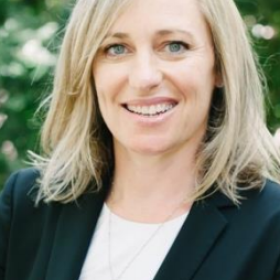 Julie Canepa CIO, Cisco Australia New Zealand
Julie Canepa is responsible for driving strategy to enable business & IT alignment as the Chief Information Officer (CIO) for Cisco Australia & New Zealand. She achieves this by focusing on growth, productivity and user experience across Cisco's IT service portfolio and by enabling digitisation through IT initiatives in Australia and New Zealand.
Julie is proud to be named as one of the top 50 CIO's in Australia by CIO Magazine for the last five years running, and was also listed in the top CIO's for New Zealand in 2018.
Julie has been in the IT industry over 25 years, leading IT initiatives in a wide variety of global and regional roles. She has held several leadership positions at Cisco, specialising in IT service delivery in sales, commerce, supply chain systems and operations. Key initiatives include global Enterprise Resource Planning programs, Commerce solutions, CRM, customer insights and delivering exceptional employee experiences in a mobile first, and as-a-service framework.
Her strong commitment to operations excellence and aptitude for partnering cross-functionally has resulted in great synergies between business and IT. Julie started with Cisco in Silicon Valley in the 90s, and worked in Amsterdam before landing in Sydney.