3 Ways to Secure BYOD, Mobile, & Cloud Apps
Cloud applications and infrastructure represent 16% of today's corporate IT workloads.* That number is expected to triple over the next five years. CIOs are migrating workloads to the cloud to minimize costs and ease the burden of maintenance.
This migration to cloud services presents new security challenges. IT departments today are faced with striking a delicate balance between securing hybrid environments and enabling employees to do their jobs.
Duo Security is solving this challenge by combining its flagship two-factor authentication and device insight with single sign-on (SSO) capabilities. With this new functionality, organizations can ensure that users are who they say they are, that their devices are secure enough to access business applications — all with one single login.
Presenter Info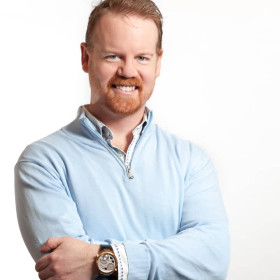 Jim Simpson
Jim has led Duo's Product Management team since the company was founded in 2012. Throughout multiple product and feature releases, he has maintained a consistent focus on user experience. Jim has held several leadership roles at successful midwestern startups, including Arbor Networks and Healthmedia. He holds a patent for cloud mitigation services, and degrees in Computer Science and Japanese.
[*J.P. Morgan Analyst Note, April, 2016] (http://blogs.barrons.com/techtraderdaily/2016/04/14/amazon-seeing-momentous-change-of-guard-as-public-cloud-booms-says-jp-morgan/)