CISOs, security teams, and IT professionals in organizations of all sizes need to gain visibility and protect access for users wherever they access applications - especially in cloud environments like AWS. With compliance requirements putting pressure on customers to ensure that their data is secure, we've seen a large increase in demand for control over where cloud services are hosted. AWS and Duo have partnered to make it easier for organizations to secure their cloud journey.
Duo's zero trust platform including multi-factor authentication (MFA), single sign-on (SSO), VPN-less remote access, device trust and adaptive risk-based policies can be integrated with AWS environments to ensure access is secure for all users, using any device.
Join this session to hear about our new international data centers that allow us to better respond to the needs of our global customers, particularly in the government, financial and insurance industries, where data sovereignty continues to be one of the key requirements.
Presenter Info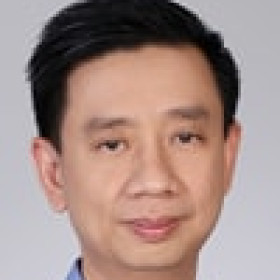 Koo Juan Huat, Cybersecurity Sales Director - ASEAN Cisco Systems
Juan Huat heads up Cisco's Cybersecurity Sales in ASEAN driving key cybersecurity initiatives in the region. He is a seasoned tech professional who has been in the industry for more than 20 years, having worked with the public sector, financial services and service providers. Juan Huat is also a much sought-after thought leader on data center creation, cloud computing, IOT, and cybersecurity.
Prior to his current role, Juan Huat was the CTO at Cisco Singapore to drive key technology and cybersecurity initiatives with key customers and partners in Singapore.
Jeff Yeo, Regional Technical Solutions Architect Cisco ASEAN and Greater China Duo Security at Cisco Systems
Jeff is a regional Security specialist, responsible for evangelizing solutions around Cloud, Security and Zero Trust. He has sound experience in the Asia Pacific region with over 13 years working with customers within APJC, at both a technical level as well as with the C-suite.
Prior to Cisco, Jeff was driving technology and operational excellence for the Security, Cloud and Software portfolio. And covered Enterprise Mobility management, virtualization, Security and Networking.
J. Wolfgang Goerlich, Advisory CISO Duo Security at Cisco Systems
Wolf has more than 20 years of experience as an IT and cybersecurity strategist. He has led IT and security for a regional hospital, a money management firm and multiple consulting services as Vice President.
Passionate about community, Wolf co-founded the OWASP Detroit chapter and organizes the annual Converge and BSides Detroit conferences. Wolf regularly discusses a variety of IT and security topics on his popular video blog, "Stuck in Traffic."
Joshua McCloud National Cybersecurity Officer - ASEAN CISSP, CCSP, GCIH, GMON, GISCP, GSEC Cisco Systems
Joshua is the lead for cybersecurity strategic country engagement and consulting in Cisco's Security & Trust Organization (STO) for ASEAN. He has more than 20 years in the public and private sector environment supporting customers in Asia, the US, Europe, Middle East, and Africa. He works with government cybersecurity agencies, critical industry sectors, and large enterprise organizations to improve cybersecurity effectiveness in alignment with organizational and business goals.
Joshua has deep expertise in the areas of cybersecurity, architectural methodologies and frameworks, and software defined networking. He is a speaker at industry events, has published numerous articles, and co-authored the book 'SAP on the Cloud'.
Dean Lawrence Senior Partner Development Specialist, Security – APJ AWS
Dean works with AWS customers and partners to help customers effectively manage their security and compliance obligations in the cloud. Working with our Amazon Partner Network (APN), AWS customers benefit from the largest and most dynamic community of cloud security technology and consultancy expertise, to help architect, implement, configure, monitor and manage cloud security and compliance use cases.
Prior to AWS, Dean worked for several security technology and managed services providers in customer-facing roles. Dean has worked with customers across financial services, regulated industry, government and small/medium business to assist them in securing their businesses for almost 15 years.
Register Here