In today's cloud and mobile first era, modern enterprises not only have to provide secure and scoped access to users but also to machine identities. IT leaders today are challenged with enabling access while balancing security with usability. Duo is committed to our mission to democratize security. Our access security platform offers cloud-based multi-factor authentication (MFA), Single Sign-On (SSO) and a granular policy engine for admins to enforce security based on criteria like user, device health, location, and more.
We are excited to share that Duo Single Sign-On will soon support the Open ID Connect (OIDC) authentication protocol. OIDC can improve the end user experience and security posture simultaneously by natively supporting use cases that Secure Access Markup Language (SAML) struggled to, such as mobile and single page apps. Duo will support OIDC as well as SAML protocols to help our customers crawl, walk and run as they embark upon the OIDC journey. Duo SSO is available to all paying Duo customers regardless of their subscription. This is yet another step to democratize security by reducing reliance on passwords and making secure access available to all.
Check out this webinar on July 19th to learn more about what's next and get some of your questions answered livefrom our product experts.
Presenter Info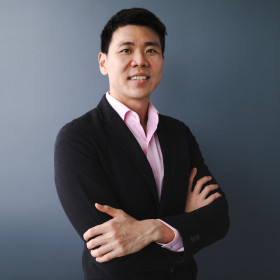 Jeff Yeo, Regional Technical Solutions Architect, ASEAN and Greater China, Cisco
Jeff is a regional Security specialist, responsible for evangelizing solutions around Cloud, Security and Zero Trust. He has sound experience in the Asia Pacific region with over 13 years working with customers within APJC, at both a technical level as well as with the C-suite. Previous to this role, Jeff served as a regional product manager at Aruba, Hewlett Packard Enterprise, driving technology and operational excellence for the Security, Cloud and Software portfolio. His past tenure at Citrix and BT Global Services also covered enterprise mobility management, virtualization, Security and Networking.