Key Considerations for Passwordless Implementation
Password-based authentication is no longer fit for purpose. Passwords are costly and difficult to manage, they result in poor user experiences, and they are easily compromised. This has been widely recognized for some time, but going passwordless is also challenging and continues to be elusive for many organizations.
Join experts from KuppingerCole Analysts and Duo Security for a discussion about shifting to passwordless authentication, how it could be an enabler of digital transformation within your business, why it's about more than just authentication methods, and how to address the challenges enterprises face in implementing a single passwordless solution to cover all access use cases in hybrid environments.
Speakers Contribution
Paul Simmonds, Fellow Analyst at KuppingerCole, Global Identity Foundation CEO, and former CISO, will examine the benefits as well as the challenges of shifting to passwordless authentication. He will also explain what is achievable today, and outline a phased approach to enabling a fully passwordless future.
Josh Green, Duo Technical Marketing Engineer, will discuss what organizations need to think about when considering transitioning to passwordless access and share technical insights. He will also cover Duo's recent passwordless research findings, how to evaluate passwordless authentication methods, and how to ensure that passwordless becomes a broader initiative to help enhance security.
Presenter Info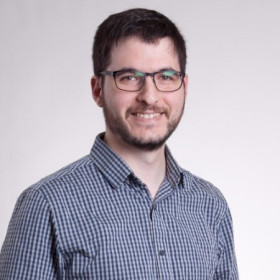 Josh Green
Josh Green is Technical Marketing Engineer for Duo's London office, serving as a technical liaison between the Duo product, sales, and support teams throughout Cisco. He works closely with everyone from CIOs, CISOs, IT Security, IT management and staff on product education, planning and deployment of Duo products. Josh has been working in the cybersecurity space for the past 11 years dealing with identity management, vulnerability management, and authentication. He speaks four languages and enjoys learning new ones in his spare time.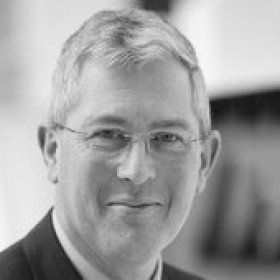 Paul Simmonds
Paul is Fellow Analyst at KuppingerCole and the CEO of the Global Identity Foundation, as well as a consulting CISO. Previously, he served as Global CISO for AstraZeneca, Global CISO for ICI, Head of Information Security with a high security web hosting provider and Global Information Security Manager at Motorola.
Paul co-founded the Jericho Forum and served on its board of management through its 10-year existence. He is also the co-editor of the Cloud Security Alliance's Security Guidance for Critical Areas of Focus in Cloud Computing v3.0.
He's been awarded both Chief Security Officer of the Year and Best Security Implementation at the SC Magazine Awards and is twice listed as one of Network World's most powerful people in networking.
Paul sits on the global advisory board of a number of global companies, as well as the Executive Advisory Board of ISSA UK.
Register on KuppingerCole's Website