Saving Time, Saving Money: Duo's Passwordless and SSO Updates with Josh Green
Thursday, October 27, 2022 | 5:00 am - 5:30 am ET | 10:00 am - 10:30 am GMT
As your organization evolves with the times, it's pertinent for your cybersecurity strategy to follow suit. Scalable, modern, perimeter-less and effective, SSO and passwordless provide the workforce an intuitive approach to access security.
Presented by Josh Green, Duo's Technical Marketing Engineering Technical Leader, this webinar will guide you through the latest and greatest updates made to our access security solutions. Discover how each and every modern workforce, from SMB to enterprise-level, has the opportunity to streamline their endpoint security strategies without sacrificing time.
We recognize that there are security implications in the ever-growing world of remote work, which is why our products are engineered to work flexibly and dynamically in cloud-based and software as a service (SaaS) environments.
Try out Duo SSO from the comfort of your home with our interactive demo
Duo helps thousands of organizations access corporate applications and data both on-premises and remotely. To learn about data security with SSO and passwordless, please register above to join us on
Thursday, October 27 from 10 am - 10:30 am GMT
.
We hope to see you there!
Presenter Info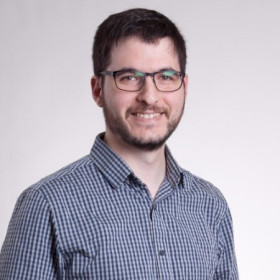 Josh Green
Technical Marketing Engineering Technical Leader