Thank you for your interest in this webinar!
Unfortunately, as one of our presenters has become unavailable, we must reschedule this session. If you have already registered for this event, we will update you by email with the rescheduled date once available.
For now, please check out this webinar session on improving security for your cloud-hosted applications, which may provide useful insights:

Shifting Knowledge Left: Keeping up with Modern Application Security
As always, thank you for your interest in Duo, and we look forward to bringing you further relevant and useful resources for your access security projects!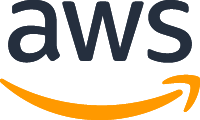 Presenter Info
Matthew Liddle, Senior Manager of Solutions Architecture, Amazon Web Services
Ted Kietzman, Product Manager, Duo Security