33% of companies in 2019 surveyed by Verizon experienced a device-based compromise. And further, the majority reported the impact was major*, so it's no surprise that devices are on most administrator's minds and high on their list of security defense strategies. Duo already provides zero-trust for the workforce through our multi-factor authentication and robust access policy tools, and now to further expand our customers' toolsets we have Device Trust.
With Device Trust, administrators can expand visibility and enforce access policies based on a set of comprehensive device health checks and improve their defense against compromised devices and a possible breach.
Join Duo Security Product Marketing Manager Ganesh Umapathy on February 11 for a breakdown of how Device Trust complements Duo's existing MFA tools and better protects your workforce.
/* Verizon's 2019 Mobile Security Index: https://enterprise.verizon.com/resources/reports/mobile-security-index/)
Presenter Info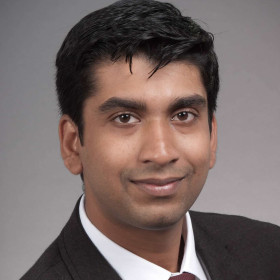 Ganesh Umapathy, Product Marketing Manager
Ganesh is a product marketing manager at Duo. He is responsible for go-to-market strategy, product launches, content creation and sales enablement. Ganesh has over 10 years of experience working in the technology industry in varying capacities across engineering, product management and product marketing roles. Ganesh holds an MBA from University of Washington, Seattle, and a bachelor's degree in Electronics & Instrumentation Engineering from India.