Industry Events
2014 RSA: Duo Presents on Hackers & Threats
Duo Security's Security Evangelist Mark Stanislav presented on IP camera security at the 2014 RSA Conference in San Francisco a few weeks ago - in case you missed it, view the video below:
If you have an IP camera at home or work, you may have wondered, "How secure is that device?" This session dived into the gritty details of a popular IP camera and discuss the weaknesses in security found during testing. Details regarding iOS app reversing, cloud service integrations, camera OS/platform, packet captures and API usage were discussed with screenshots and demos.
His talk addressed the larger issue of security concerns in the time of the Internet of Things (IoT). A rapidly growing number of devices and innovative technology is connecting us to the Internet, but with many vendors choosing time-to-market and profits over ensuring device security, device security has been overlooked.
View his slides below:
To offer a solution to this problem, Mark and Duo Security's Senior Security Researcher Zach Lanier have started a new initiative, BuildItSecure.ly, an online resource to provide security resources, information, guidance and community necessary to help small IoT device developers, inventors and vendors make more security-conscious design decisions.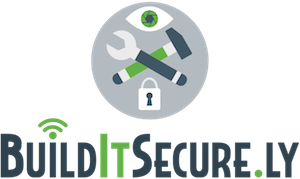 Coming in April, vendors and organizations in the Internet of Things space are highly encouraged to reach out to Mark and Zach if they would like to be part of the initiative. Reach out to Mark and Zach if you'd like to be part of BuildItSecure.ly!
Mark Stanislav, Security Evangelist at Duo Security
Mark Stanislav (@markstanislav) is the Security Evangelist for Duo Security, an Ann Arbor-based startup focused on two-factor authentication and mobile security. With a career spanning over a decade, Stanislav has worked within small business, academia, startup and corporate environments, primarily focused on Linux architecture, information security and web application development. He earned his Bachelor of Science Degree in Networking & IT Administration and his Master of Science Degree in Technology Studies, focused on Information Assurance, both from Eastern Michigan University. He also holds his CISSP, Security+, Linux+ and CCSK certifications.