Product & Engineering
A New, Simplified Admin Panel
As Duo continues to expand its functionality and product offerings, we remain dedicated to innovation in the realm of usability. Duo believes that a simple end-user experience is paramount to the adoption of any security product, as evidenced by the rapid adoption of Duo Push as an authentication method for smartphones and smartwatches. Today, we are demonstrating that belief to administrators everywhere, by releasing a redesigned and simplified Duo Admin Panel.
The Challenge
The enterprise software industry is rarely considered a bastion of forward-thinking design, as ever-increasing feature additions and customer requests contribute to bloated and incongruous experiences. As a result, IT admins spend more time than required to get their stuff done.
Duo strives to be different, by bringing best-of-breed user experience to an industry and segment that does not often receive the design attention it deserves, while accommodating the complex and shifting customer needs.
What's Different
The redesign released this week is an important first step in a series of user experience improvements to come; it sets the foundation of consistent user interface (UI) style guide across all areas of the Duo product ecosystem. The style guide ensures consistency across our applications.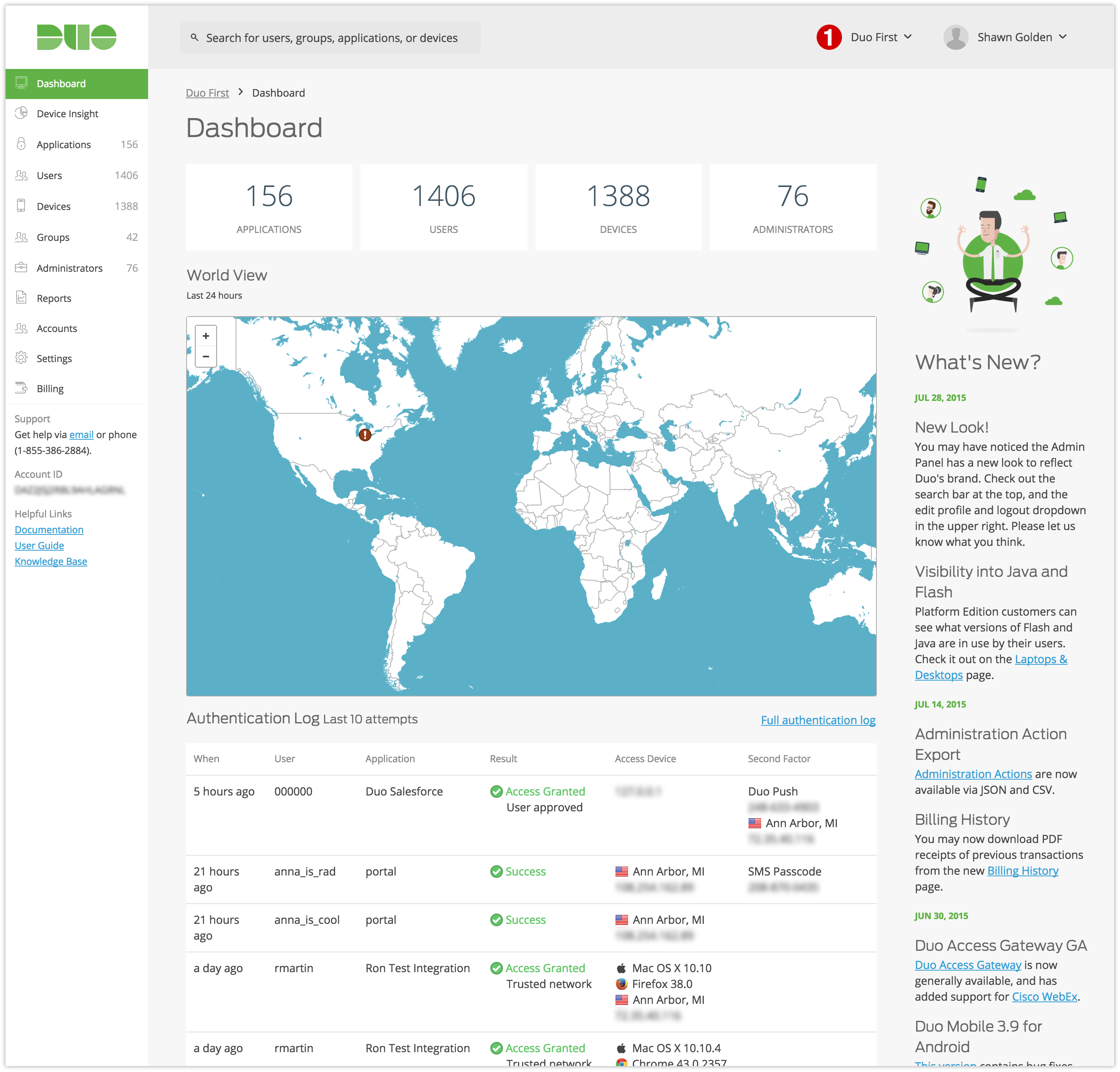 Also: Unified Search
We've also made it even easier to find a specific user, device, or protected application by featuring the search bar at the top of the Admin Panel. Type in a user's name or integration title and jump directly to it, short and sweet.

This is a major step for our expanding design team, and we all look forward to bringing you an ever better Duo experience, because we're just getting started! Look for many more improvements to come from the Duo design team. And of course, we welcome and appreciate your feedback - feel free to add some in the comments below.