Industry News
Available Now: 10 Things to Consider Before Buying an MDM Solution
For any company born in the cloud era, bring your own device (BYOD) is a part of doing business. Employees want access to corporate applications and data at any time, from anywhere and from whatever device they choose.
This creates a unique challenge for security teams, who have to secure access to corporate applications from employee-owned devices without invading employees' privacy or creating a cumbersome and frustrating workstream.
Historically, security practitioners turned to mobile device management (MDM) solutions to secure employee-owned devices. But users are skeptical about allowing an MDM on a personal device - they're concerned that admins can glean personal information and control how they use their devices. Yet, without an MDM on user-owned devices, admins fear they lack visibility.
These issues can stall out BYOD security programs and increase risk of exposure.
So how do you minimize the risk associated with BYOD without an MDM solution?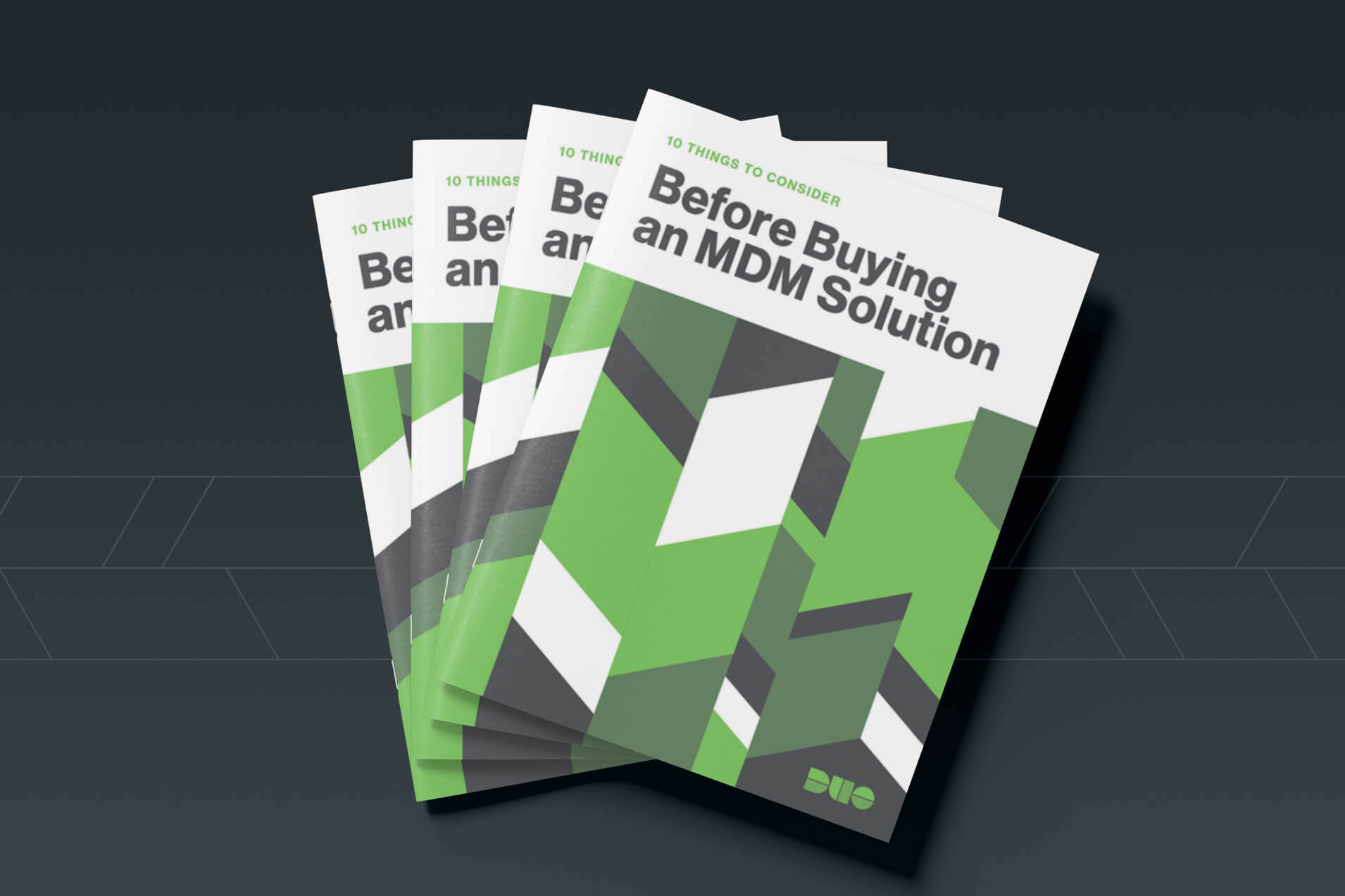 In our new ebook, 10 Things to Consider Before Buying an MDM Solution, you'll learn:
How the rise of BYOD creates new challenges for security teams
Where traditional MDM solutions fall short and how to secure BYOD without an MDM
How modern solutions including Unified Endpoint Visibility give insight into which devices (employee- and corporate-owned) are accessing your applications
10 key things you should consider before buying an MDM solution
Your users want access to corporate applications and data from their personal devices from wherever they choose. But traditional MDMs create challenges. Before you invest in an MDM solution, download our guide, 10 Things to Consider Before Buying an MDM Solution, to determine how best to secure BYOD in your organization.