Industry News
Available Now: 5 Reasons to Protect Your VPN With MFA
Virtual private networks (VPNs) are a proven method for providing remote access to internal applications. Essentially, they create a private, encrypted tunnel for an off-site user to connect to applications in a corporate data center.
But VPNs aren't a silver bullet – organizations that provide users with just a username and password to log into their VPN connections could be exposed to data breaches if those credentials are stolen.
Protecting your VPN access with multi-factor authentication (MFA) adds an additional layer of defense. In our new ebook, 5 Reasons to Protect Your VPN With MFA, we dig deeper into the benefits of putting MFA on top of your VPN deployment.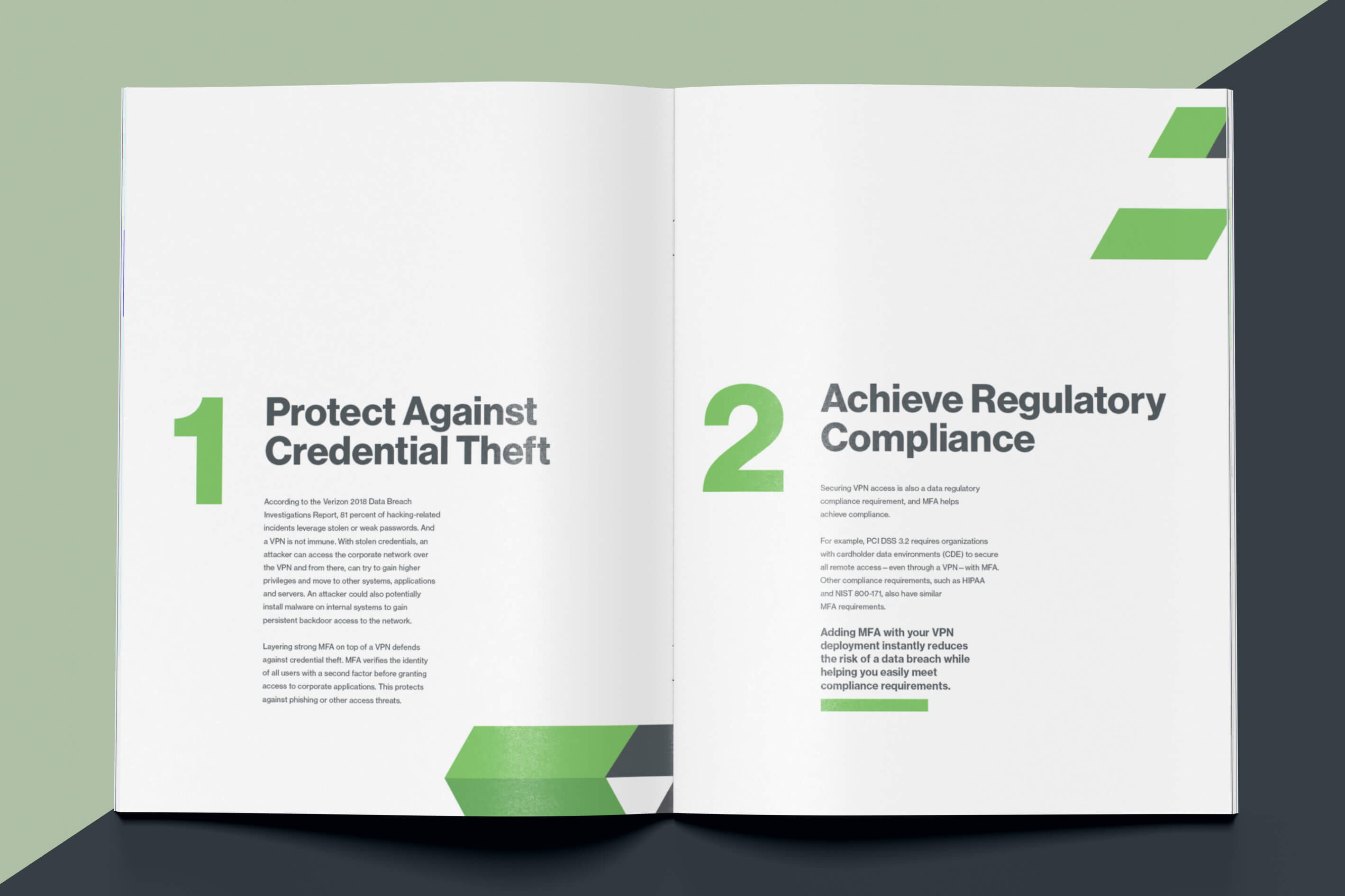 In this ebook, you'll learn:
How adding multi-factor authentication to your VPN protects against credential theft
How an extra layer of defense helps you achieve regulatory compliance
How visibility into all devices improves your overall security posture
How the MFA-VPN one-two punch provides consistent, secure access to applications on-premises and in the cloud
Download 5 Reasons to Protect Your VPN With MFA now and you'll also learn how Duo's MFA solution provides secure remote access to internal corporate applications using Cisco's AnyConnect VPN on Adaptive Security Appliance (ASA) or FirePower Threat Defense (FTD).