Industry News
Available Now: The Path to IT Modernization: Five Steps to Protecting Government Systems
Cloud and mobile technologies have accelerated the IT modernization journey for federal agencies. The shift has the government hustling from cloud-first to cloud-everything.
These modern technologies necessitate a modern approach to security - the government needs ways to protect this move to the cloud, especially as the traditional perimeter-based security model continues to erode.
Former U.S. Federal CIO Tony Scott recommends implementing strong authentication for all agencies and all users. Meanwhile, regulations from the National Institute of Standards and Technology (NIST) require federal agencies and contractors to use strong authentication controls to secure access to critical information systems and applications.
To truly leverage cloud and mobility, federal agencies must alter how they allow users to access their devices. It starts with stronger authentication controls, and includes the ability to identify at-risk devices and support every application. This leads to trusted access.
In our new ebook, The Path to IT Modernization: Five Steps to Protecting Government Systems, you'll learn:
How cloud and mobile adoption are accelerating IT modernization in federal agencies
How stronger authentication controls and simplification of smart card access drive modernization efforts forward
How identifying at-risk devices and using solutions like single sign-on (SSO) can improve security
How a trusted access framework is a key component in federal IT modernization initiatives
IT modernization for federal agencies is a marathon, not a sprint, but there are steps agencies can take today that will help them move away from legacy solutions and toward modern technologies.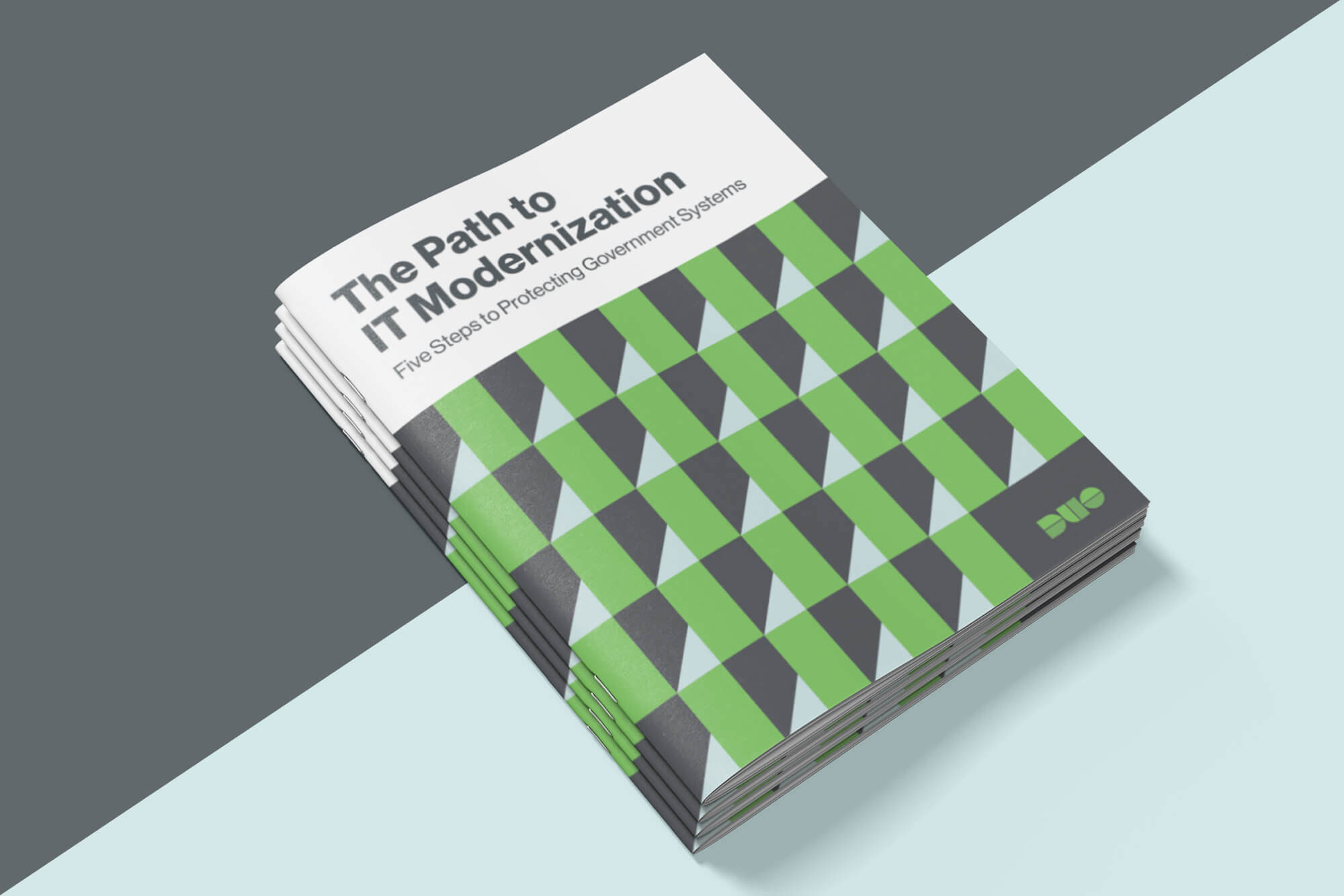 Download The Path to IT Modernization: Five Steps to Protecting Government Systems to get a five-step approach to federal IT modernization that will help agencies secure access to applications in cloud and mobile environments.