Industry News
Catch Up With Duo at the 2018 RSA Conference
The 2018 RSA Conference is just around the corner, and Duo Security is heading to the West Coast for its fifth year from April 16-20. As always, the conference will be at the Moscone Center in San Francisco, California.
The RSA Conference is the world's largest information security conference, drawing in more than 45,000 attendees to share insights on current IT security issues, attracting the world's best and brightest in the field.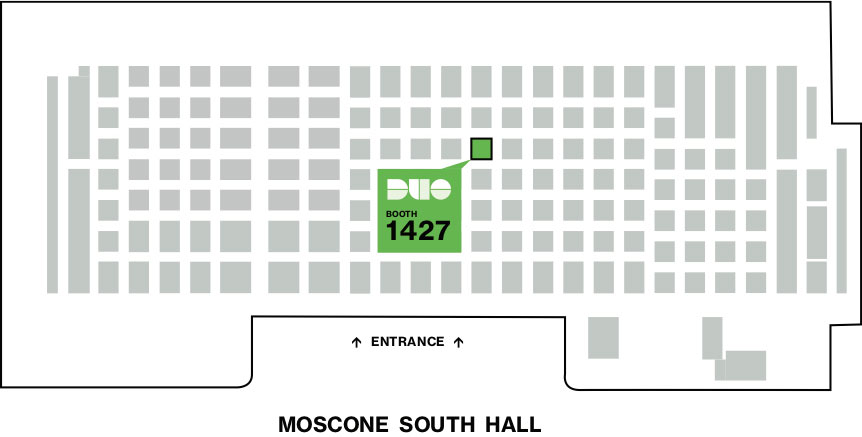 Visit Duo at Booth #1427
Don't miss Duo at our newly designed Booth #1427, located in the South Hall - while you're getting a demo or grabbing some swag, immerse yourself in our four-screened, animated video experience!
We'll be there from:
5-7 p.m. PST on Monday (Welcome Reception!)
10-6 p.m. PST on Tuesday and Wednesday
10-3 p.m. PST on Thursday
We'd love to chat in person, as well as answer any questions you might have. To set up a meeting in advance with a Duo rep during the RSA conference week, please reach out to your Duo salesperson. While you're at the conference, just meet us on the show floor!
Looking for a pass to the RSA exhibit hall? Take advantage of our special offer for a complimentary exhibit hall pass by applying our expo code X8EDUOSE to the discount field when you register through the RSA Conference site.
Party With Duo!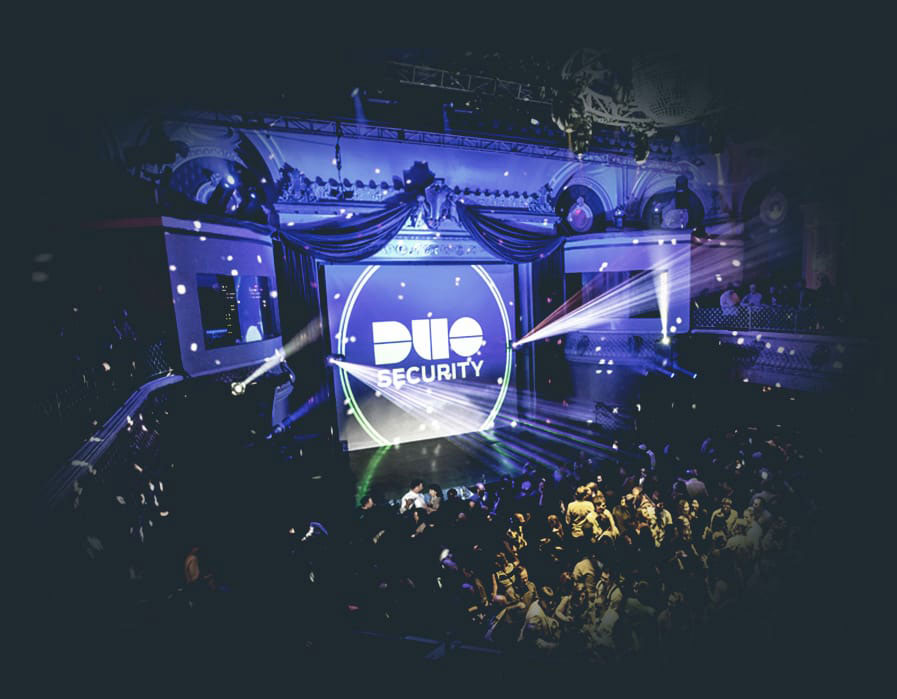 It's back for another year - get ready for our Duo Beyond Party, happening on Tuesday, April 17, from 7-11 p.m. in the SOMA district. We'll have cocktails, mocktails, dueling DJs Keith Myers and Selina Style, and a special appearance from the Access of Evil. That's right - we're letting 'em out for the night to mingle and take pictures with you. But don't worry; we'll keep an eye on them to make sure your data stays safe!
RSVP here to let us know you're coming!
The fun doesn't end on Tuesday - be sure to head over to Local Edition on Wednesday, April 18, to celebrate the launch of Decipher, an independent editorial site that takes a practical approach to covering information security. Party with Duo, Dennis Fisher (Decipher Editor in Chief) and Fahmida Y. Rashid (Decipher Senior Managing Editor) from 7-11p.m.
As always, RSVP to save your spot!
RSAC 2018: The Talks
Some of the top keynote speakers this year include:
Monica Lewinsky, social activist, writer, public speaker, advocate for a safer social media environment by addressing topics such as survival, resilience, digital reputation and equality
Tim Urban, creator of the Wait But Why blog, gave the most-watched TED talk of 2016, author of dozens of various articles on subjects ranging from why we procrastinate to why we haven't yet encountered alien life forms
Jane McGonigal PhD, world-renowned alternate reality games designer, inventor of SuperBetter, has consulted and developed internal game workshops for more than a dozen Fortune 500 and Global 500 Companies
Reshma Saujani, Founder and CEO of Girls Who Code, a national nonprofit organization working to close the gender gap in technology; has been named one of Fortune's World's Greatest Leaders, Fortune's 40 Under 40, and a WSJ Magazine Innovator of the Year
The RSA Conference will also feature sessions each day covering:
Data Security & Privacy
Hackers & Threats
The Human Element
Governance, Risk & Compliance
Application Security
CISO Viewpoints
Industry Experts
View the full RSAC agenda here.
Attend Duo's Talks at RSAC 2018
We're thrilled to have several Duo folks presenting at the conference this year. Make sure to mark your calendar and reserve a seat on your RSAC agenda for the following sessions:
Realizing Software Security Maturity: The Growing Pains and Gains, on Tuesday, April 17 at 3:30 p.m., presented by Mark Stanislav, Duo's Director of Application Security, and Kelby Ludwig, Senior Application Security Engineer.
Abstract:
Software security is often boiled down to the "OWASP Top 10," resulting in an ineffective sense of what maturity-focused, comprehensive application security could be like. How then should an organization consider building a holistic program that seeks to grow in maturity over time? Come hear how one team has taken on this challenge and learn what has, and has not, worked on their own journey.
Pragmatic Perimeters: Making "Zero Trust" and "BeyondCorp" Work for You, on Wednesday, April 18 at 11:45 a.m., presented by Wendy Nather, Duo's Director of Advisory CISOs.
Abstract: The old perimeter is being supplemented, as the firewall shouldn't be the only policy enforcement point. Discuss the "zero trust" and Google "BeyondCorp" models with your peers: how to adopt this new way of looking at users, endpoints and applications; what resources are needed; and which risks it mitigates.
Corpsec: "What Happened to Corpses A and B?", on Friday, April 20 at 9:00 a.m., presented by Chris Czub, Duo's Senior Information Security Engineer.
Abstract: Living BeyondCorp comes with its own challenges. This talk will dive into how Duo gets our hands around difficult problems regarding the security and management of cloud services and endpoints internally. This session will cover technical details of our security orchestration and automation approach, cloud service monitoring, and chatops-driven endpoint application whitelisting strategies.
"The System...Is People!": Designing Effective Security UX, on Friday, April 20 at 11:30 a.m., presented by Zoe Lindsey, Duo's Advocacy Manager.
Abstract: In an organization, people make up a complex system that is crucial for security teams to understand. Education, messaging and culture are all "inputs" for this system, and user behavior is its output. This session will cover how the actions and values an organization rewards—individual bias, training methods and the security team/user relationship—can improve or compromise security effectiveness.
OURSA (Our Security Advocates) Conference
In reaction to concerns about the lack of ethnic/gender diversity in the keynote speaker line-up for the RSA Conference comes the OURSA conference, happening on Tuesday, April 17. This one-day, single-track conference is committed to bringing together a diverse set of experts from across the security, trust, and safety community to focus on the following four topics:
Advocating for High-Risk Groups (Chair: Adrienne Porter Felt)
Applied Security Engineering (Chair: Aanchal Gupta)
Practical Privacy Protection (Chair: Lea Kissner)
Security Policy & Ethics for Emerging Tech (Chair: Amie Stepanovich)
Speakers at this event include members of Google, the New York Times, the American Civil Liberties Union, Twitter and more.