Industry News
Cyber Liability Insurance – What You Need to Know
Cyber liability insurance can be a lifeline in the event of a major incident or breach. Cyber incidents rose 35% in 2020 with data breaches costing businesses an average of $4.24 million per year, resulting in cyber insurance premiums jumping up by 50-100%. Modern challenges like phishing, ransomware, remote workforces, stolen credentials, and the use of personal devices demand increasingly sophisticated cybersecurity practices. Organizations must secure against the unknown and advancing threats while striking a balance between proactive and reactive measures. No doubt, cyber insurance is a hot topic right now. Do you need it? How do you qualify for it? How much will it cost?
With the increase in data incidents comes an increase in the demand for protection through cyber liability insurance. Like health and car insurance, cyber insurance is a line of coverage designed to mitigate losses from cyber incidents. An incident may cause organizations to suffer data breaches, network damage, stolen backups, reputational damage, and the disruption of daily operations.
The unfortunate reality is that cyber insurance is becoming a necessity for organizations big and small. It's no longer a question of should you buy cyber insurance and what does it cover? It is now: how much of this insurance should you buy? And what security practices do you need to put in place to qualify? How can you get the best coverage at the best rate?
We put together a new guide, "Cyber Insurance: What You Need To Know" that will walk you through the ins and outs of cyber insurance, how it helps, potential requirements, and how to shop for the best rate.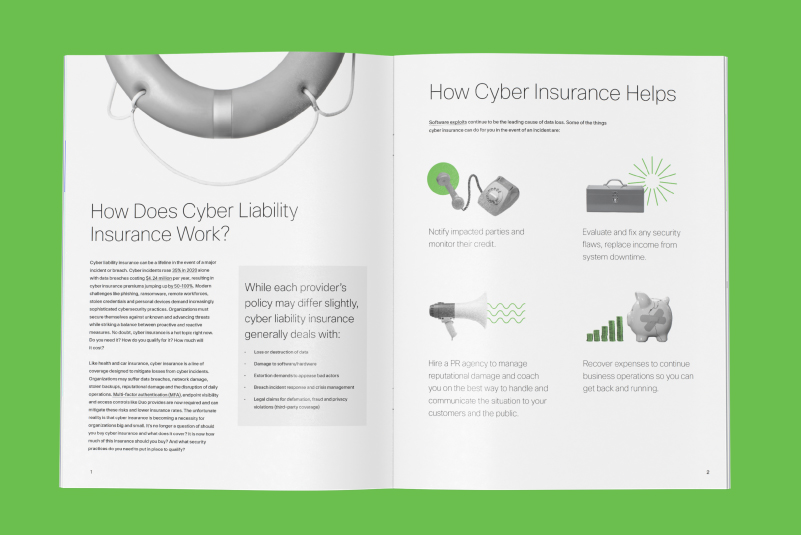 In this guide you will learn:
How cyber insurance works

About big changes to the industry

Why premiums are increasing

What insurers are looking for when evaluating a company

What requirements affect your rate

What you can do before policy renewal
Download "Cyber Insurance: What You Need To Know" and learn about the cyber insurance landscape and what you might need to consider before applying for or renewing your cyber insurance policy.