Industry News
Duo Care's Premium Customer Care Provides Extra Layers of Support
The Duo Care premium support program was created because we really do care — about your Duo rollout, about your end-users' experience, and about your continued satisfaction with us as a trusted partner. With Duo Care, you'll work with a team of Duo experts who will guide you through the life of your subscription, to help you maximize the value of your Duo investment as your organization and business needs evolve. Duo Care also gives you access to extended support services, so you can get the assistance you need, whenever you need it.
What's Included With Duo Care
Customized Expertise 
Our team of dedicated Custom Success experts learn your business' unique needs. We help you navigate complex deployments and add business value. With Duo Care you'll receive strategic planning and deployment advice, periodic business reviews and health check-ups to keep you current. You'll also get a first look at Duo's product roadmap and more. 
Duo Provides You With Dedicated Support Advisors
You'll be paired with two dedicated support advisors: a Customer Success Manager (CSM) and a Customer Solutions Engineer (CSE). Your CSM will serve as your strategic point of contact — a trusted advisor in areas like administrator training, security policy development, user enrollment plans, product updates, project requests and future planning. Your CSE works in tandem with your CSM and is a technical expert who offers consulting, architectural strategies and best practices as you deploy or expand your coverage with Duo.
Ensure Smooth Deployments 
Roll out your Duo deployment with our custom tools and launch kit, security policy recommendations and user enrollment planning. Duo Care includes training and education to ensure success. 
Take A Look At What Duo Care Comes With
Support Services
 24x7 Phone Availability 

Priority Ticket SLA 

99.95% Uptime 

VIP Support Line 

And more!
Technical Expertise 
User Enrollment Strategy & Planning

Security Policy Planning

Solution Architecture Consultation

Technical Integration and Deployment Consultation

And more!
Planning Leadership
Helpdesk Enablement

End User Communication Planning

Serve as a Strategic Advisor

Periodic Business and Product Roadmap Reviews

Priority Access to Betas

And more!
How Can I Get Duo Care?
Duo Care is available through our sales team. Contact a representative today to get more information on how Duo Care's premium support features can help you. Contact our sales team.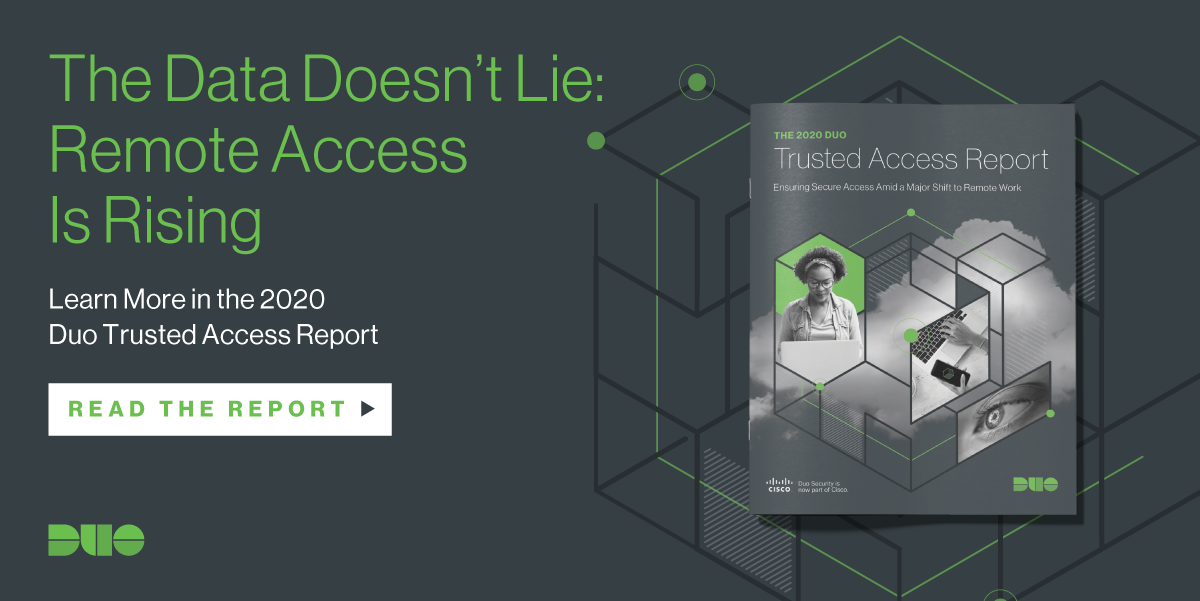 Try Duo For Free

See how easy it is to get started with Duo and secure your workforce, from anywhere and on any device with our free 30-day trial.