Product & Engineering
With a Flick of the Wrist, Security Just Got Even Easier
Duo's mobile development team has been working on updates to our authentication application, Duo Mobile, with new features for iOS, including Apple Watch and Touch ID.
Two of Duo's software engineers, Omar Abduljaber and Boyang Zhu, headed to the Apple offices a few weeks ago to test Duo Mobile on the Apple Watch before it was released.
We built the technology to work with Apple Watch, but we couldn't test it sufficiently until we could gain access to a real, working Apple Watch. When we got to Apple Headquarters and tried it on a real Apple Watch, it worked perfectly the very first time. We knew we had the first two-factor authentication for the Apple Watch and we're thrilled to share it with the world. - Omar Abduljaber, Software Engineer II
Our updates to Duo Mobile are ideal for enterprises that need to secure personal devices, like Apple Watch. Now you can block data breaches with just a few taps on your wrist.
Check out how they work:
Duo Mobile for Apple Watch (Available Shortly)
Users can now approve login requests and generate passcodes from an Apple Watch. Upon receiving a push notification, users with a paired Apple Watch will also see the notification on their watch.
Users can approve the login or deny the login request without ever touching their phone.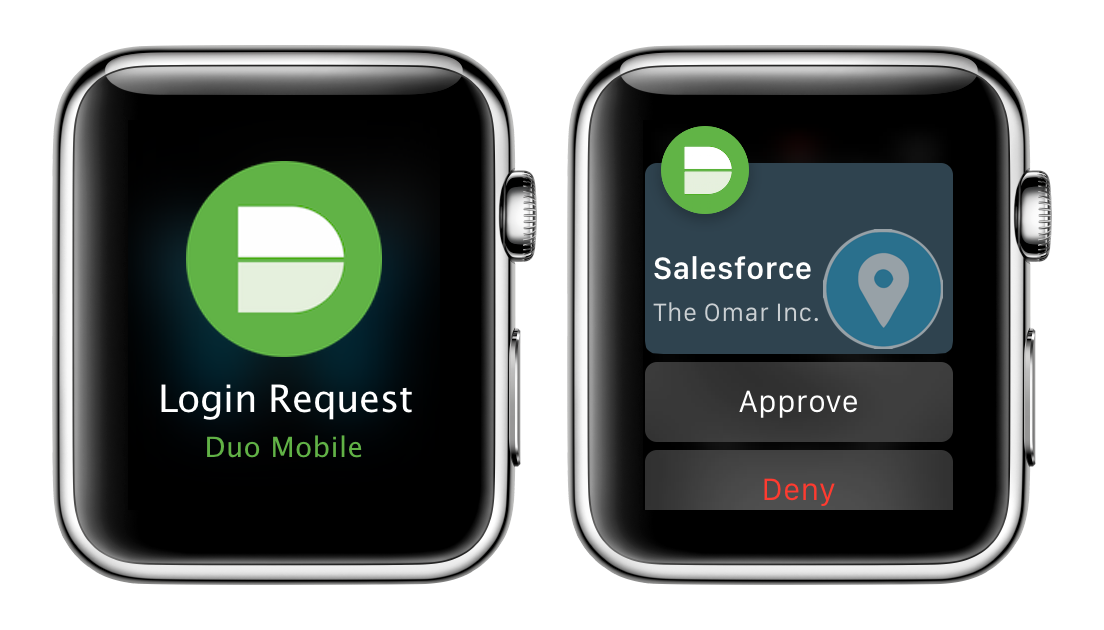 Security just got personal - Apple Watch's Taptic Engine is a linear actuator inside the device that produces haptic feedback, meaning it literally taps you on the wrist whenever you receive an alert or notification. That means you'll feel a tap whenever a login request is sent via Duo Mobile, letting you quickly log in or deny the request.
Users will also be able to generate passcodes from the Duo Apple Watch app. Simply launch the app from the watch and tap an account to generate a passcode for that account.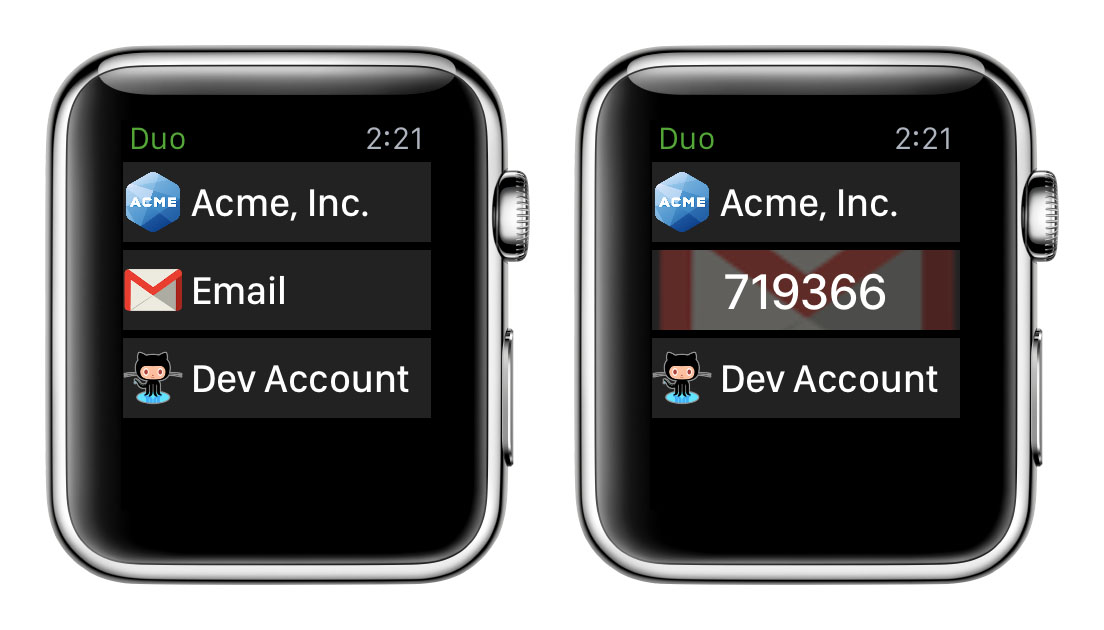 Using Touch ID
Duo Mobile for iOS now supports Touch ID for Duo Push-based logins, an additional layer of security to verify your users' identities. Duo Mobile for Touch ID is available with our Duo Access and all iOS devices excluding Apple Watch.
Users that require Touch ID authentication on iOS devices will now see a Touch ID prompt each time they authenticate via Duo Mobile.
That way, there's no confusion about what you need to do in order to authenticate. Alternatively, you can use your device passcode to verify your identity. If you fail to verify your identity multiple times, you'll be temporarily unable to authenticate via Duo Mobile.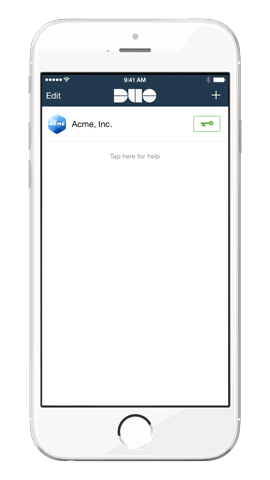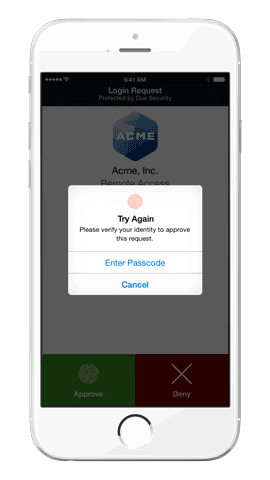 Using Notification Actions
Users can now approve login requests directly from the lock screen. Upon receiving a Duo Push request, swipe left on the lock screen to reveal notification actions. This is available for Duo Mobile 3.8 only.
Or swipe down from a banner notification to reveal notification actions.
You can even use notification actions for a missed push notification by swiping left on the notification in the notification tray.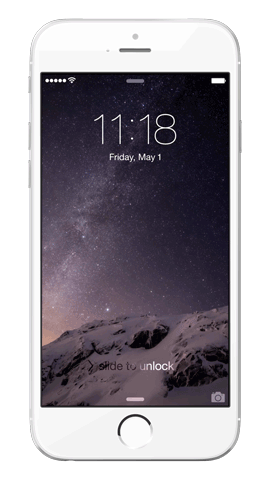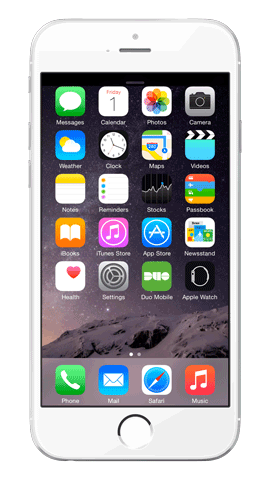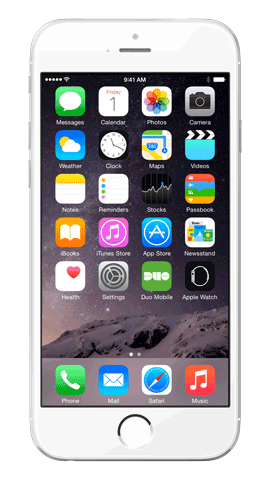 In user testing, we found that using notification actions cut down the time it takes to complete the authentication process nearly in half.