Industry News
Duo Security Acquires RSA
(tokens)
Duo Security, the innovative leader in cloud-based two-factor authentication, announced today April 1, 2016 that it has acquired RSA (tokens).
Duo Security co-founder and CTO Jon Oberheide says of this surprise move, "While our customers appreciate the most secure and user-friendly authentication experience with Duo Push, we must always strive to support the broadest set of users possible. Our purchase today of RSA (tokens) is a strategic decision to ensure that even archaic and outdated hardware is something we have access to, if only for archaeological purposes."
Acquiring RSA (tokens) will allow Duo to provide access to the few legacy applications left at the company. Without using smartphones, mobile phones, Internet or landlines, the company can instead require users to carry an extra device on them at all times.
RSA Security was not immediately available for comment. However, several EMC (parent company of RSA Security) employees stated that they were pleased with Duo's purchase of RSA (tokens). "We hope that Duo's acquisition of RSA (tokens) will reinvigorate interest in the technology. We love smartphone-based one-tap authentication too, but we're sitting on a big old pile of RSA (tokens) that we're stoked to be rid of."
Supporters are hopeful that the acquisition of RSA (tokens) will lead to even more purchases (of tokens), creating a comeback for the market. Employees at Duo stated off-the-record that they are really looking forward to making some cool bathroom wall art with them.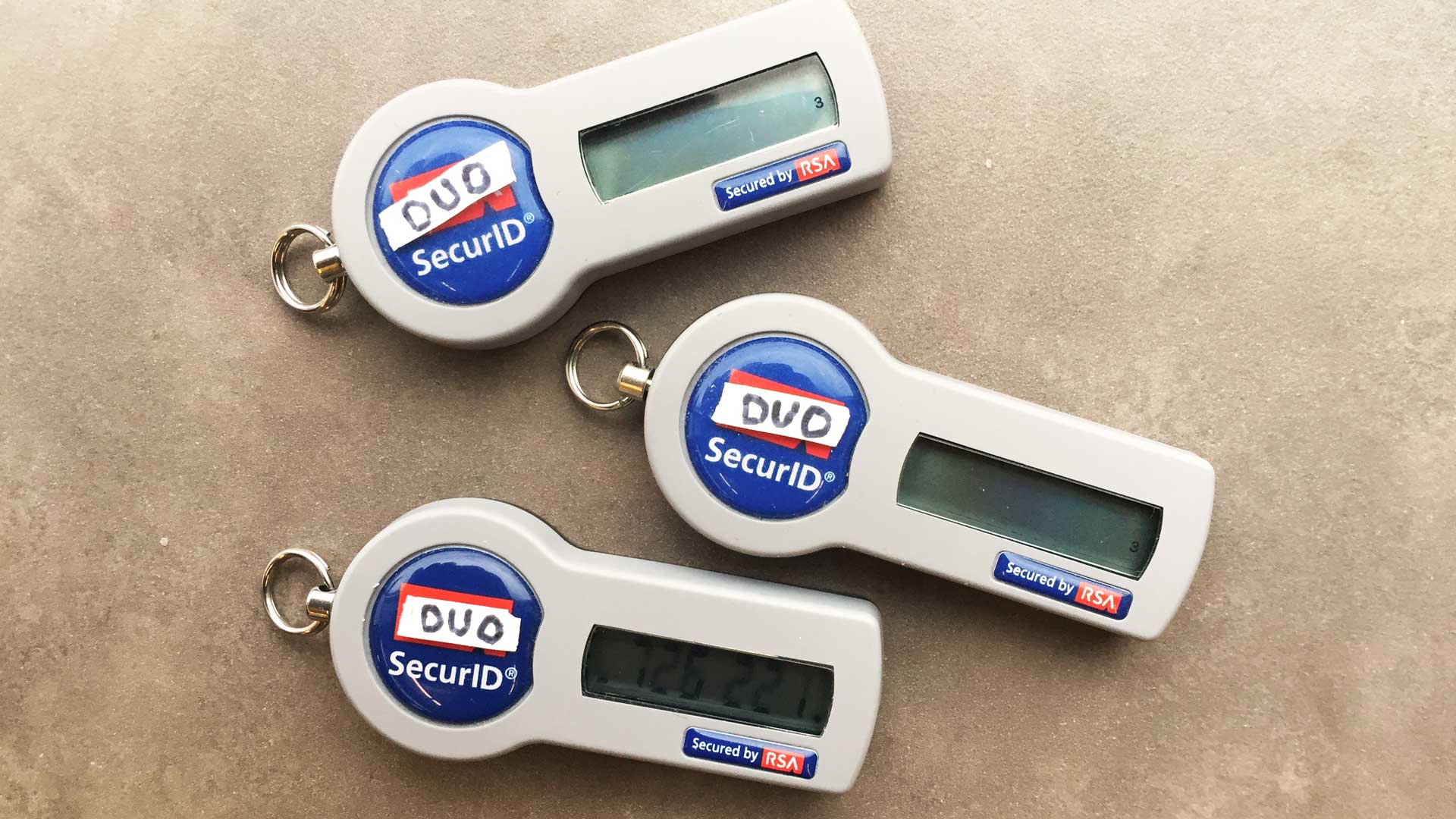 *Happy April Fool's!