Product & Engineering
Google Chromebooks & Duo — Powering Remote Workforce Security
Securing Your Remote Workforce
In the sea of changes we have all witnessed in 2020, the one around remote work is one that seems like it is here to stay. More and more of our customers are making decisions to either extend or make working remotely a permanent choice for their employees.
From a Zero Trust security standpoint, this continues to amplify the need for ensuring that only authorized users, using trusted devices, are accessing corporate resources from wherever they are working today and will be tomorrow.
Meet Duo's Device Trust
Duo's Device Trust capabilities were developed to handle the growing mix of managed and unmanaged devices that were already connecting to networks and applications. And now with remote work here to stay, these controls have become increasingly critical to InfoSec teams who want to control if a device needs to be managed and/or healthy to gain access to certain corporate applications.
With remote work becoming the new normal, one of the emerging trends we see is IT teams distributing Google Chromebooks, particularly for employees or contractors who need to use cloud-hosted web applications to stay productive. This is largely due to the fact that ChromeOS is already respected for both security and management controls within IT teams.
Adding Device Trust Support For Chromebooks
Naturally, we have been seeing an increased demand for Duo's Device Trust capabilities, specifically Trusted Endpoints, to also extend to ChromeOS users so customers can ensure only corporate-managed Chromebooks can gain access to these productivity applications.
To address this increased interest and demand, we have deepened our partnership with Google's ChromeOS Enterprise team and are excited to announce that we are introducing the Public Preview of Duo's integration with Google's Verified Access (GVA) service that enables access time-checks to ensure the device was indeed managed by the customer's G Suite tenant.
The integration has been in a private preview since November 2019 and we have over 10 customers already using it with fleets ranging from a few hundred to over ten thousand ChromeOS devices. We have been working closely with the Google team on improving the reliability and latency of GVA checks and are looking forward to our mutual customers taking advantage of this integration to add a much-needed layer of assurance on the devices that are being used for access.
"Duo Beyond has enabled us to push our zero trust strategy faster, allowing us to utilize client systems (ChromeOS to be specific) that were difficult and costly to support, making it very low effort to bring new services online and granting granular access controls," — Mike Johnson, Former CISO at Lyft.
In terms of availability, the integration is available now. And if you have Duo Beyond you can setup this integration in minutes through the Duo Admin Panel.
We have step-by-step docs available here (as well as in the Admin Panel) to help you set things up.
One Solution To Enforce Them All
By integrating with Google's Verified Access (GVA), Duo's Device Trust now supports all major desktop and mobile platforms - Windows, macOS & iOS, Linux, ChromeOS, iOS & Android.
This means that customers can now apply consistent access policies across the increasingly diverse population of not just users but also devices, all from a single console. Keeping with the principles of Zero Trust, these policies verify users and devices on every access attempt based on signals coming through Duo's integrations with IAM services from Microsoft, Google, Okta etc.; device management (MDM/EMM) solutions from G Suite, JAMF, Intune etc.; and endpoint detection & response (EDR) solutions from Crowdstrike, Carbon Black, Cisco AMP etc.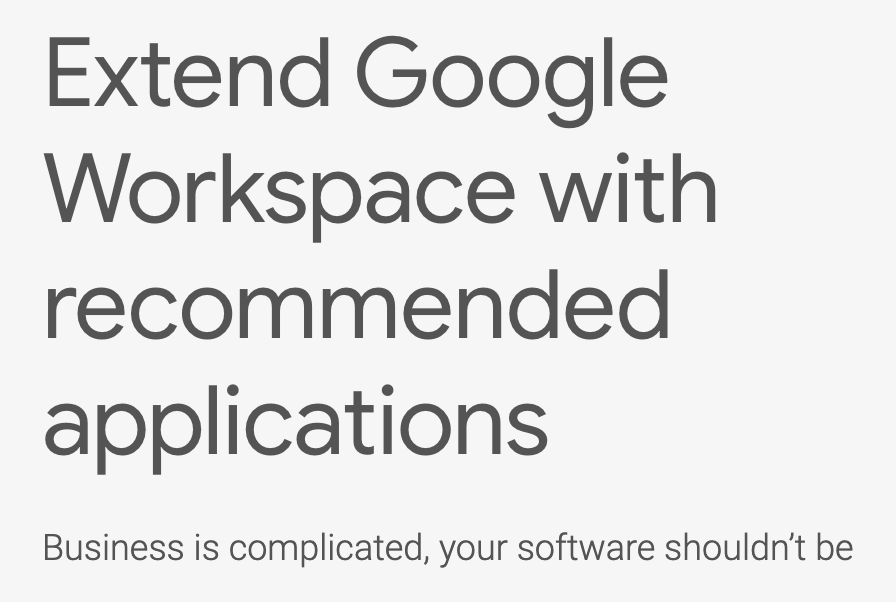 When it comes to Google's Enterprise services we are just getting started. Duo is now recognized as one of a select few Recommended Partners for Google Chrome. 
We will continue to work closely with the Google team on not just improving this integration — but also adding more capabilities that help solve security challenges for our mutual customers.
This will enable us to work even more closely with the Google team on not just improving this integration — but also adding more capabilities that help solve security challenges for our mutual customers.
We can't wait to get you started and see how this additional control helps you up your security in this remote work reality that is here to stay.
Learn More
Check out how Duo helped Lyft to establish Device Trust across all devices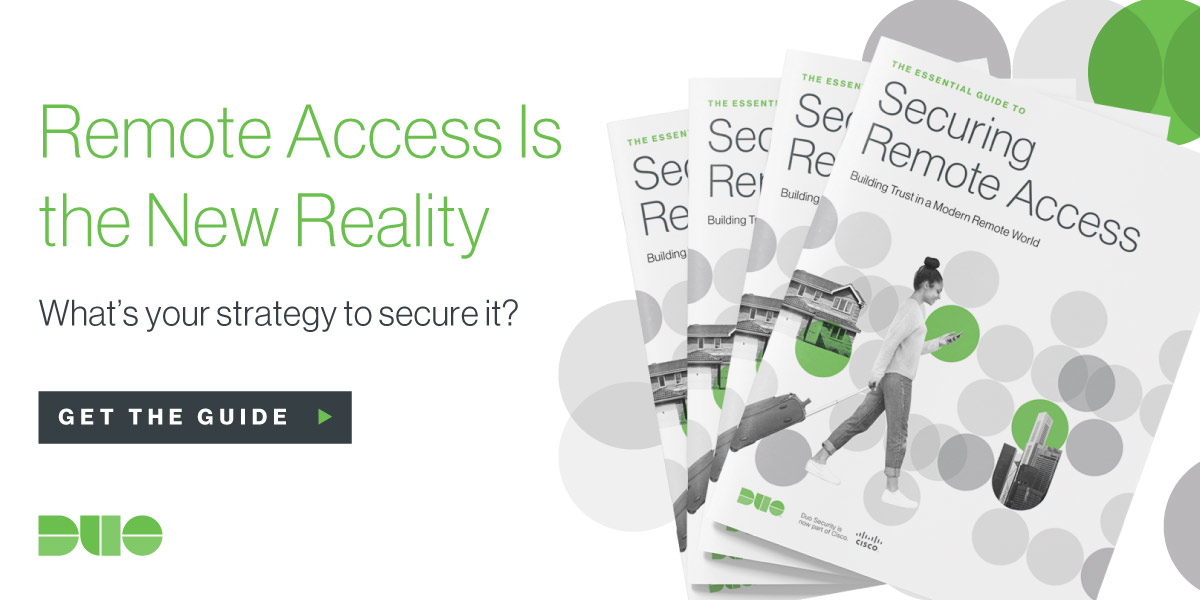 Try Duo For Free
With our free 30-day trial and see how easy it is to get started with Duo and secure your workforce, from anywhere and on any device.