Industry News
Feels Like Summer: How Duo Security's "Everyone-Belongs" Culture Celebrates Diversity in Tech
This article kicks off a series of posts produced by the Duo interns, highlighting their experiences and the projects they worked on this summer. And be sure to check out our open internship positions.
It is not every day you find a Master of Fine Arts (MFA) in Creative Writing student majoring in poetry, interning at Duo – the most loved brand in security. In fact, finding tech companies that embrace diversity in employee backgrounds and skillsets is still uncommon. As an international student, being at Duo is even more special – one of my wildest dreams come true. I have only been here for over a month as a user experience (UX) writing intern on the Design Enablement team (the best team!) and while I have so many good things to say about my experience so far, I must gush about the culture, which is my favorite thing yet. But first, the big question...
How did I get here?
My journey to Duo and UX writing has been nothing short of magical, with several detours. I have always loved reading and writing, so I started out writing poetry, then fiction and non-fiction. By chance, I discovered UX writing on social media and thought it was the perfect fit for my passions: writing, technology, and making people feel seen. So, I took a bunch of courses online ranging from digital marketing to writing for the web.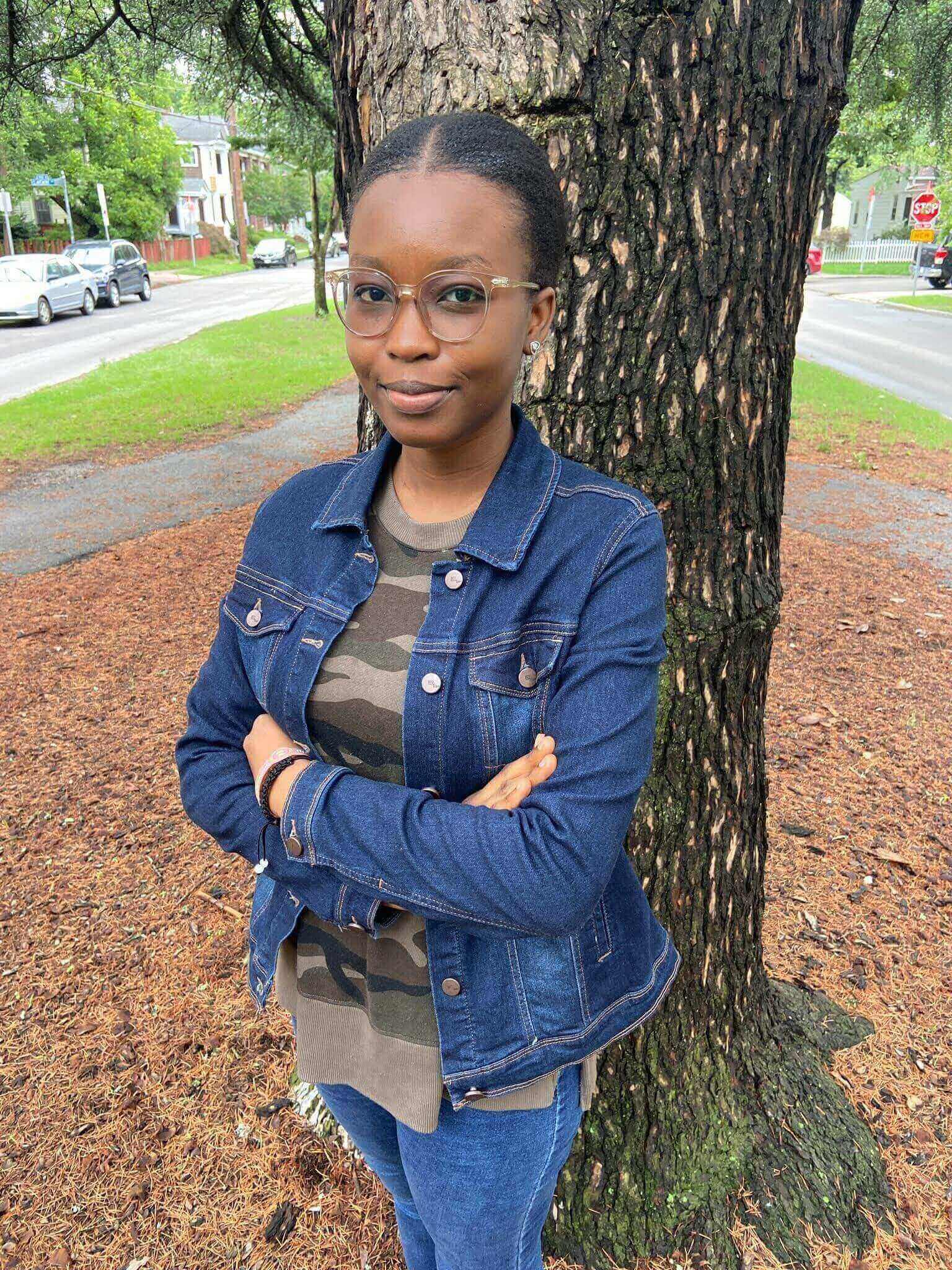 With those courses and my work experience, I was on my way to find a UX writing internship. When I had my interview to intern with Duo, an opportunity I got because of an article I wrote about my journey into UX writing, I did not feel pressure to be anything but myself. In fact, the Duo team saw the value of diversity of experience in tech. My experience as a poetry major was viewed as a plus for the similarities between poetry and UX writing, like working with limitations. As a poet, I am no stranger to working with stanzas and line breaks while working to establish and communicate meaning. As a UX writer, you will need to communicate ideas in the simplest possible language and in as few words as possible. In a complex field like internet security, this is an essential skill.
Duo from within
While learning more about Duo during my interview, I asked one of my interviewers, "what kind of people thrive here?" Among several values such as a commitment to learning, and being kind, they also mentioned diversity. Now, more than ever, diversity is a word that is constantly thrown about, but with Duo, it's different. They mean it. How did I know? Because my interviewer spoke about diversity, not only in terms of gender or race, as we often hear, but also in terms of thought and experience. This is not to diminish the importance of gender and race diversity. As someone whose favorite book is Chimamanda Ngozi Adichie's Purple Hibiscus because it is one of the first places I saw a quiet and shy Nigerian teenager character Kambili like me, I understand how important representation is.
Including thought and personal experience as an example of diversity shows the thought tech companies Duo and Cisco put into growing a culture that makes everyone feel welcome and know that they have something to contribute. I cannot tell you how much this meant to me. At the time of my interview, I had just "celebrated" my one-year anniversary of arriving in America. Still struggling with finding my place in the country and in my career, I felt affirmed, safe even.
Experiencing diversity in a tech company
After all the paperwork was done and I started work, I became more grateful to be here. Everyone was and still is so kind, and it wasn't hard to see why. One of Duo's values is to "be kinder than necessary." This is interesting for an internet security company. But it is a reminder not just to people who work at Duo, but everyone who interacts with its mission that EVERY place and time is the place and time to be kinder than necessary. It is a call for consistent empathy.
Also, my internship project is to work on mobile guidelines for our design system alongside Prithvi Murahari, the design engineering intern on our team. The project requires that I interact with designers, leaders, engineers, and writers within and outside my core team. They have all been noteworthy examples of Duo and Cisco's diversity-centered and empathetic culture. With every conversation, I have met people from diverse backgrounds culturally and career-wise who have honestly shared their mostly unconventional journeys to big tech. There are people who have come from academia, medicine, and those who started out as interns. The one thing most of us have in common? Often, this is the company that gave them their first big tech experience. They affirm something I have heard several leaders here say, "We are not looking for people to fit our culture. We are looking for people that contribute and enrich our culture."
As I write this, I have been at Duo for 50 days (about one-and-a-half months). While there have been good and hard days, I wake up daily with a sense of purpose and firm belief that if I ever need clarity on something, I can always ask. Considering my background, I had been anxious about not knowing enough. More so because the project I am working on is an unfamiliar territory. But for every bout of anxiety, there is an almost daily reminder that we (interns) should feel free to ask questions. For every time I have reached out, I have learned, laughed, and grown more confident. I am learning so much from everyone I have encountered, particularly my manager, Matt Weston, who found me on LinkedIn and suggested I apply for the position. We have weekly one-on-one sessions geared towards my work at Duo and career growth.
They are why, for the most part, I don't hit snooze on my alarm. In fact, I look forward to those conversations. I look forward to showing up as myself and to being valued for the diversity of my culture and experience knowing that it is an asset.
I write all these words to say this to you who is unsure about whether you belong here or not. The answer is you do.
You matter at Duo; everyone does.