Product & Engineering
How to Get the Most Out Of Your Duo Deployment in Minutes
If you are a current Duo Enterprise Edition customer, you are already on the right path to protecting your organization by implementing two-factor authentication. However, as new threats arise everyday, organizations understand that there is now a need to be both proactive and intelligent about their security solutions.
This is why customers love Duo Platform Edition, a new way of regaining control and insight. Duo Platform empowers IT and security administrators to not only see what is going on in their environment, but also offers the correct steps toward strengthening their security posture.
Here's how you can better protect your users, devices, and apps with Duo Platform (features not included with Enterprise Edition):
Policy & Controls: Ensure only devices that meet corporate security requirements can access critical applications through our advanced policies and controls.
Device Insight: Get visibility into how out-of-date operating systems, browsers, and plugins are trending in your environment, without the use of an agent.
Endpoint Remediation: Enable users to both understand and correct their devices that are out-of-date.
These features help you achieve Trusted Access - a security approach that ensures only the right people using secure devices can connect to the apps you want them to access. With more and more organizations implementing a BYOD (Bring-Your-Own-Device) policy, it becomes imperative to understand not only what devices are being used, but whether or not those devices can be trusted to access your critical applications and systems.
Since the launch of Duo Platform last year, our customers have widely adopted the solution. We want all of our customers to test drive the features - for free - and here's how you can start. Log into your Admin Panel and click on the "Billing" tab on the right side: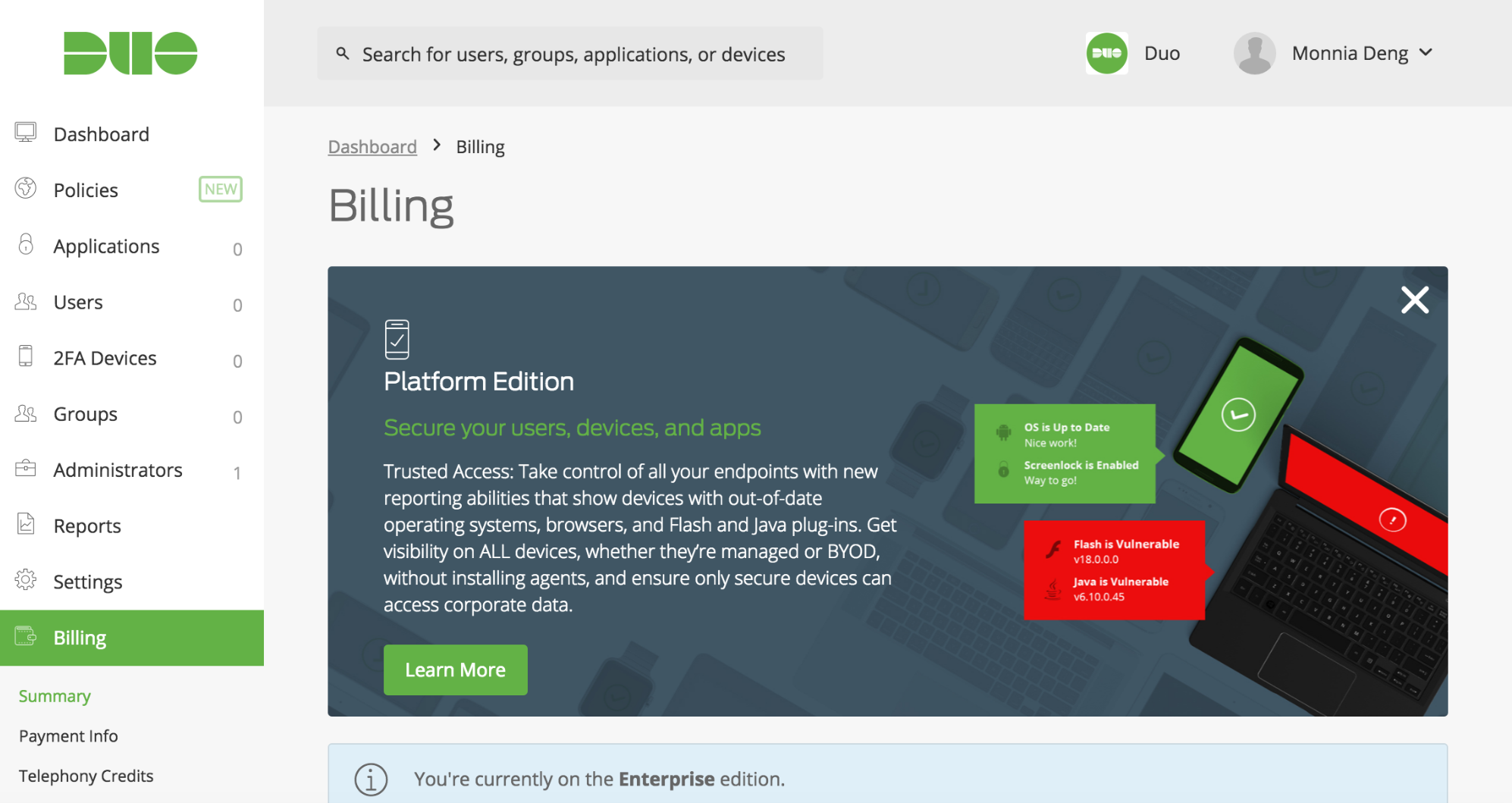 Once there, you can scroll down to compare the features of Platform Edition and click "Try It Free!" to get started: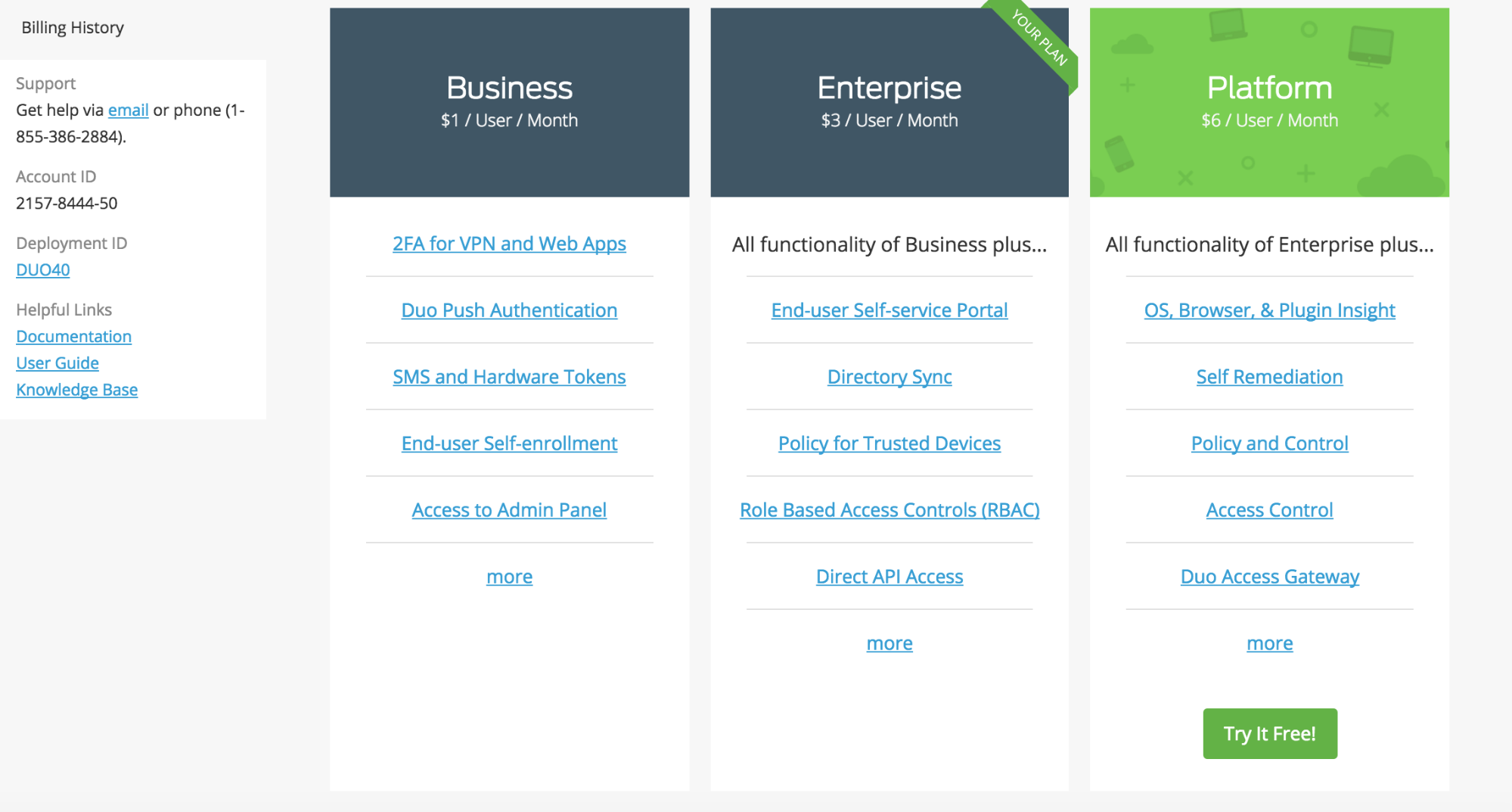 You will be prompted with a confirmation box that notifies you that you will now begin your 30 day Platform trial: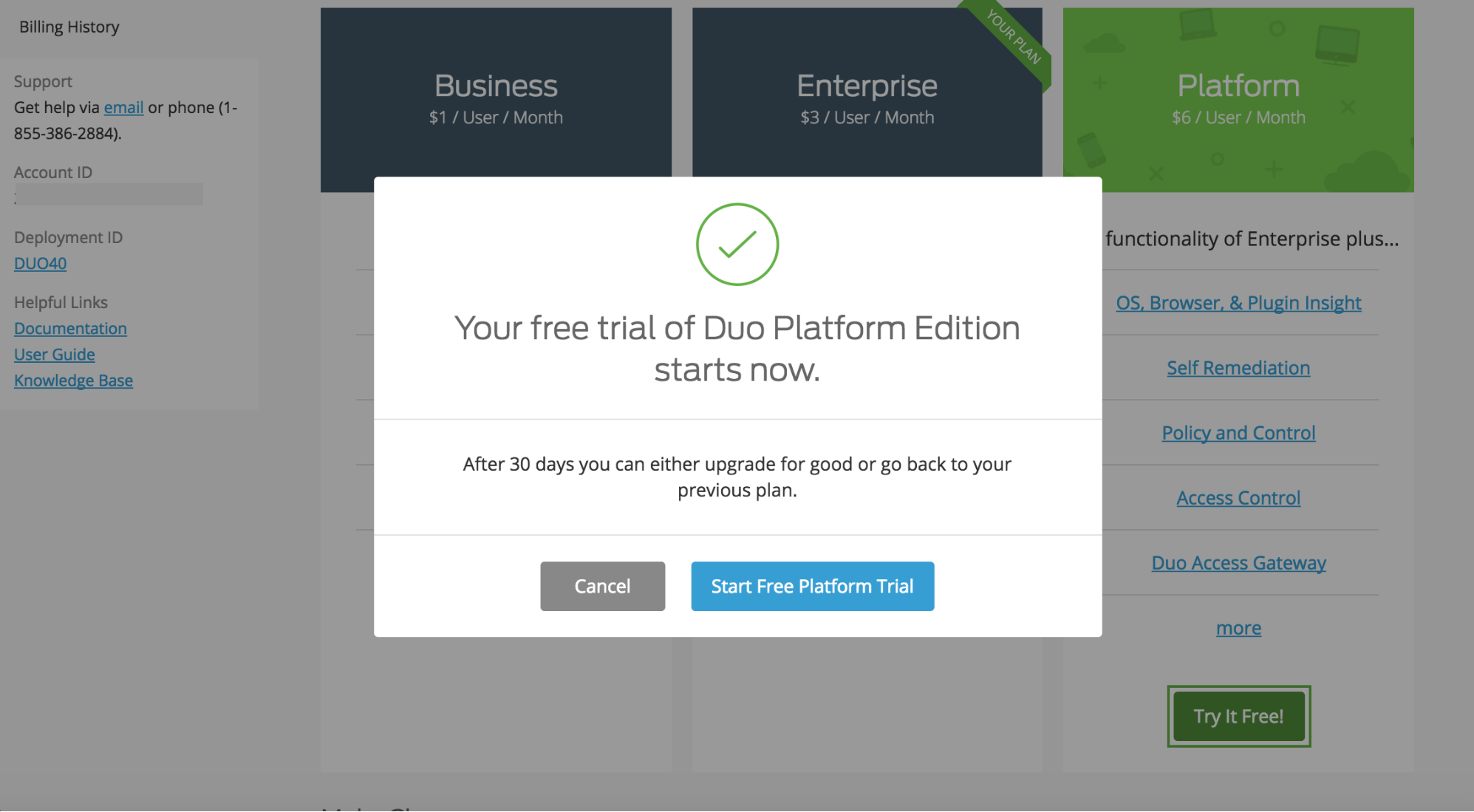 Once you click on "Start Free Platform Trial," you will be redirected to your brand new Platform Edition Admin Panel: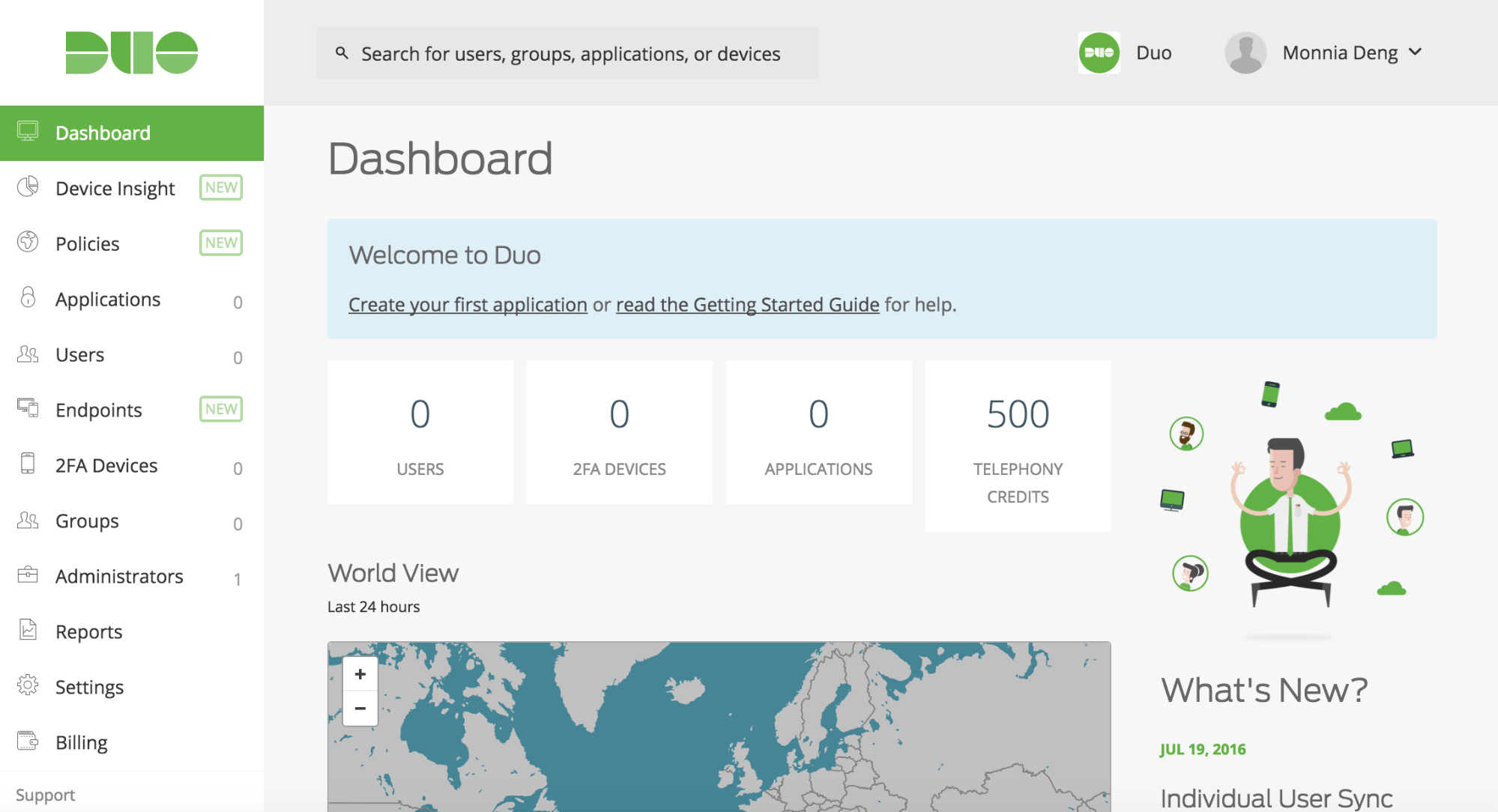 Here, you can leverage all of the features that Duo Platform offers: Device Insight, Policies and Controls, Endpoint Visibility and Endpoint Remediation. Please visit our docs page for more details on how to get the most out of your trial.
Upgrading to a Duo Platform trial takes just minutes - start protecting your users, devices and apps today!
Note: Duo's Platform Edition is now known as Duo Access, and Duo's Enterprise Edition is now known as Duo MFA - with even more features. Please visit our Pricing page to view our latest editions.