Product & Engineering
Introducing Auto-Push and Custom Logos in the Authentication Prompt
Note: This blog post is out of date with the Auth Prompt 3.0 update. Please visit the End User Guide for the latest information.
At Duo Security, we're constantly thinking of ways to make security easier. Duo Security's core belief is that better security is not just more security. It's security that you and your end users actually want to use.
This brings us to the authentication prompt, the primary way your users experience Duo every day. You've told us it's already easy to use, because all users need to do is click Log in and respond to the Duo Push notification on their smartphone.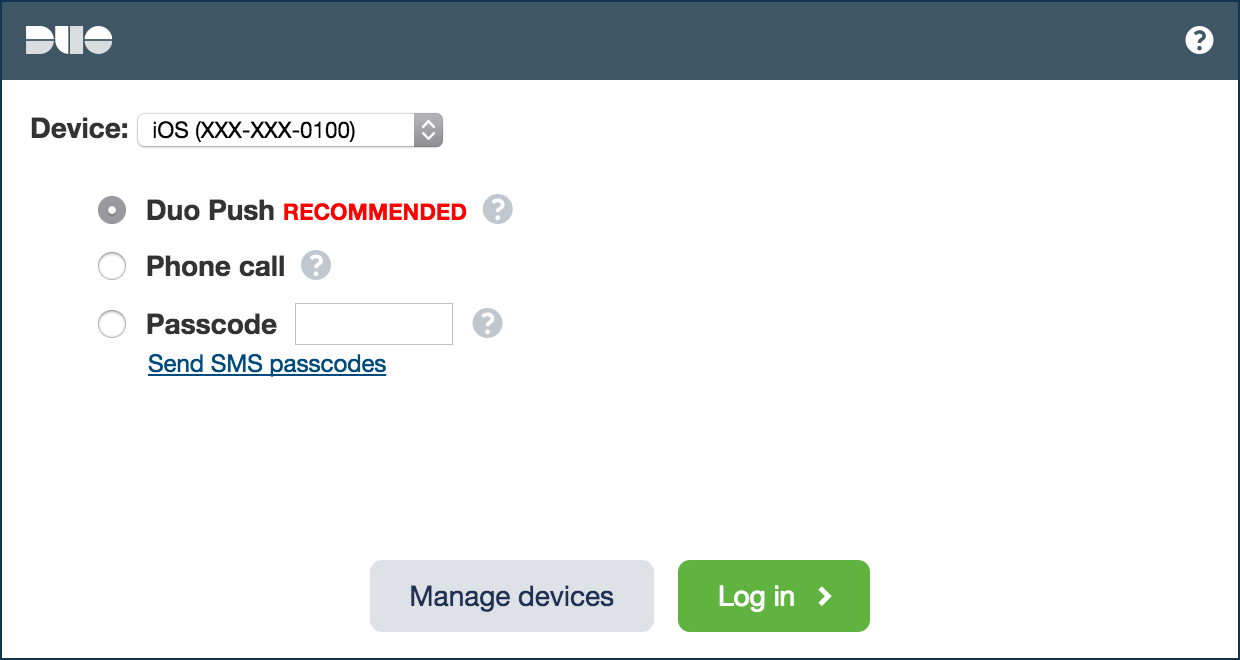 So how can we make it even easier?
Today, we are launching a beta for the fastest authentication experience for Duo customers: auto-push. With auto-push, your users can choose to automatically be prompted by the authentication method of their choice; ideally, Duo Push. All they need to do is click the checkbox here: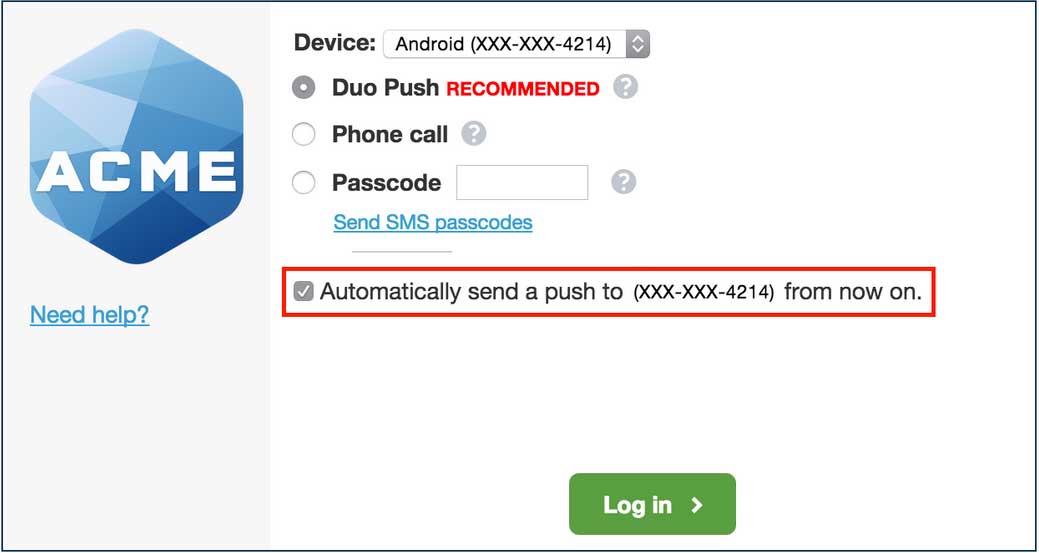 The next time they're prompted for their second factor, they won't even have to choose a factor to Log in. They'll immediately get a prompt from Duo Mobile.
What happens if a user doesn't have their smartphone on them and wants to use a different authentication method? We thought about that, too, so we've added a Cancel button.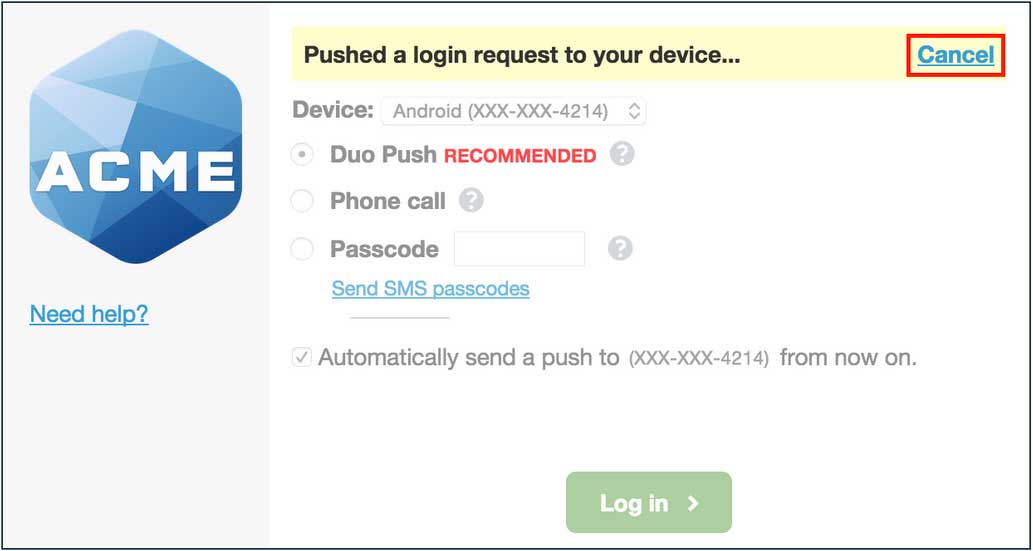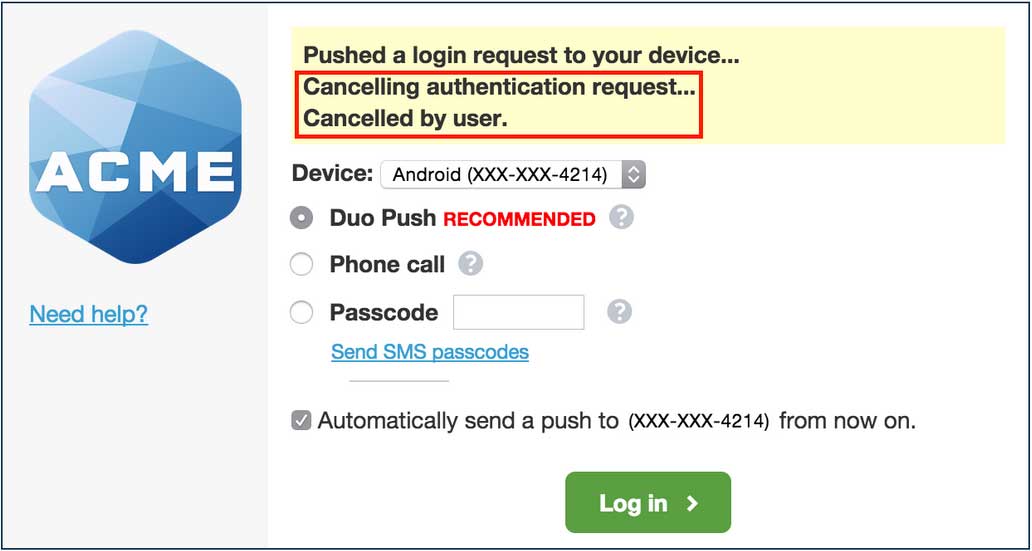 That's not the only change we're bringing to the authentication prompt. You'll notice that the layout is slightly different with a suspiciously generic logo to the side.
You can now set a custom logo for the authentication prompt within the Admin Panel on the Settings page.
The auto-push and custom logo features are available in beta as of today, and will be generally available on October 6th. If you're an early adopter and don't want to wait, please reach out to authprompt3@duosecurity.com, and we'll hook you up!
Auto-push and the custom logo are just the first half of our authentication prompt updates. In a few weeks, we'll be ready to share an exciting redesign that will offer better device management and a whole new look!