Industry Events
Introducing Duo.com!
Today, we're announcing Duo Security's official switch to the domain name duo.com (previously duosecurity.com)! We often refer to ourselves as Duo internally, and our customers do too - now our website reflects that sentiment.
We look forward to saving you the extra time and effort it takes to type those extra eight keys - seriously reducing the number of carpal tunnel cases per year and related costs: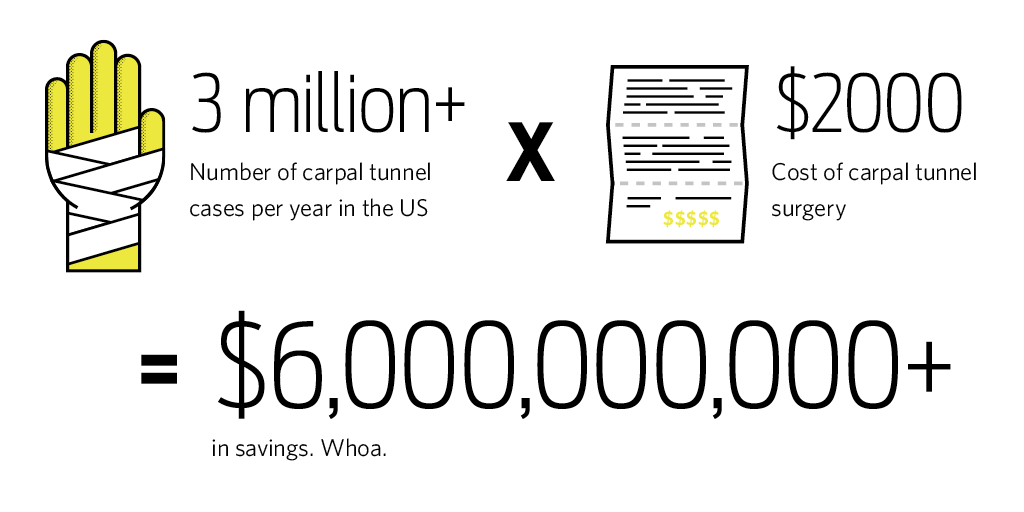 So much time saved typing, you might as well take a vacation: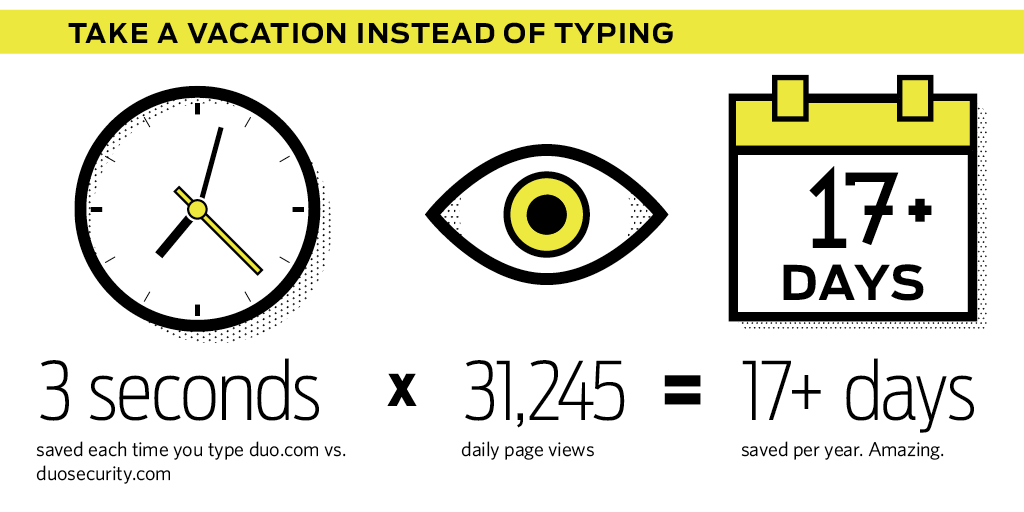 Rest those fingers - much less daily keyboard stress: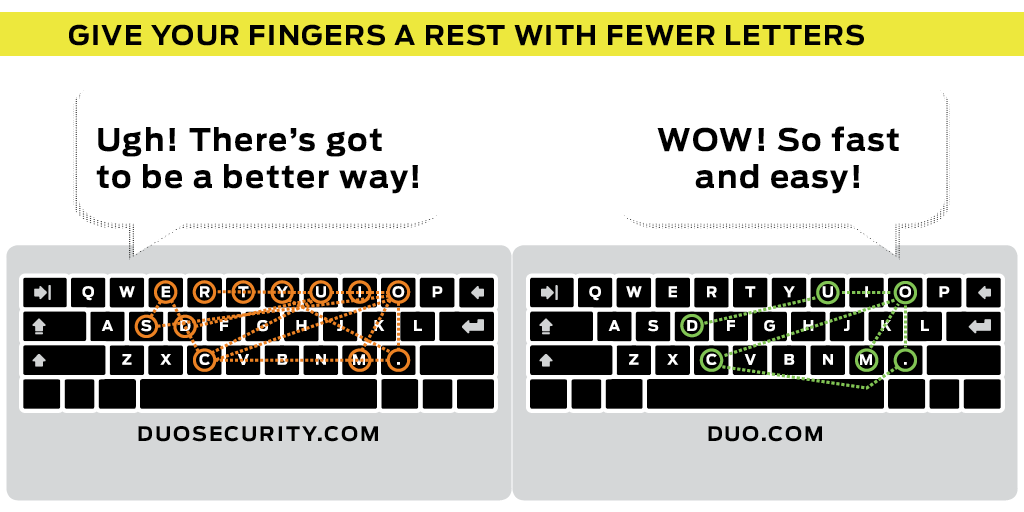 Content for Days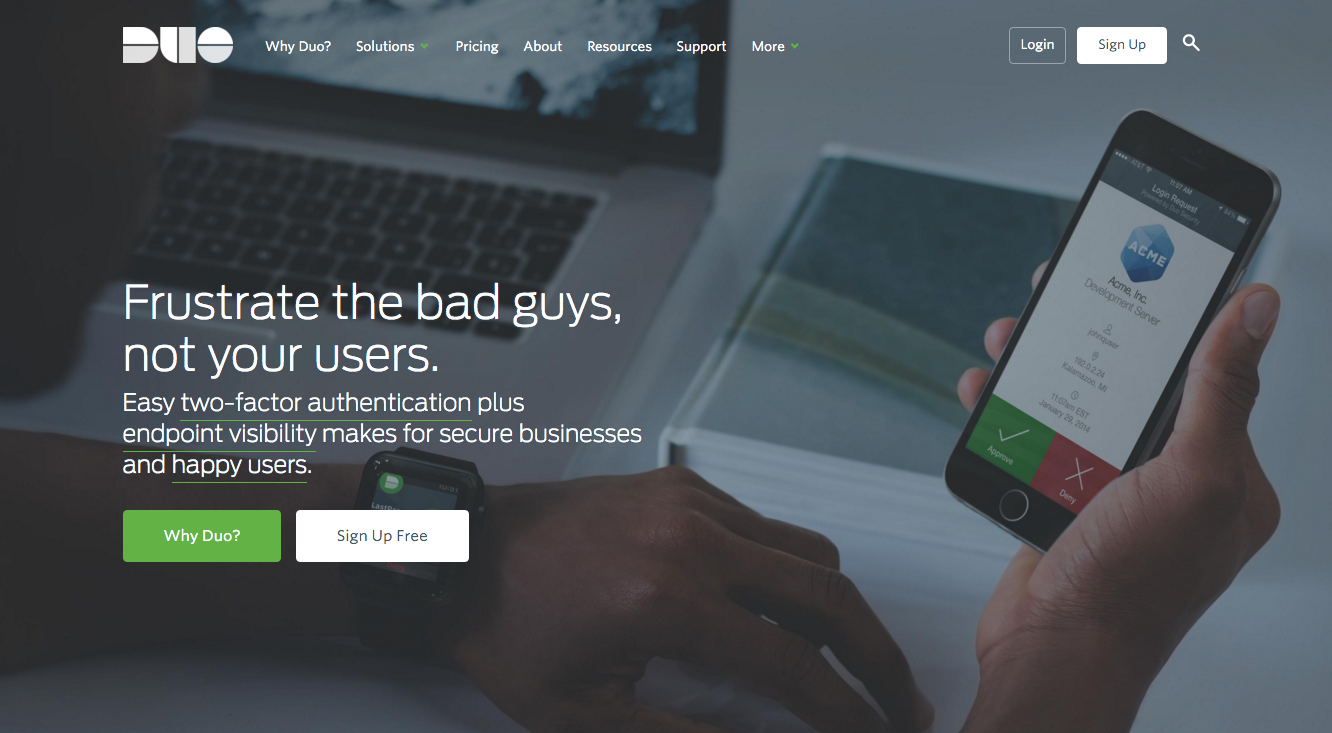 Oh yeah, we also redesigned, restructured and seriously expanded on our current website content to better serve our visitors. Now you can:
If you want to get educated on security and two-factor authentication, check out our rich Resources section of our site, which provides eBooks, videos (how-to's, customer stories, webinars and more), and infographics.
You can also start keeping tabs on our whereabouts by viewing our Upcoming Events (more events coming soon!).
Supporting Our Valued Customers
And, of course, we want to ensure our customers have the best possible experience with Duo's solutions. In order to do that, on our Support page, we've provided resources like our detailed technical documentation with instructions for a wide range of integrations.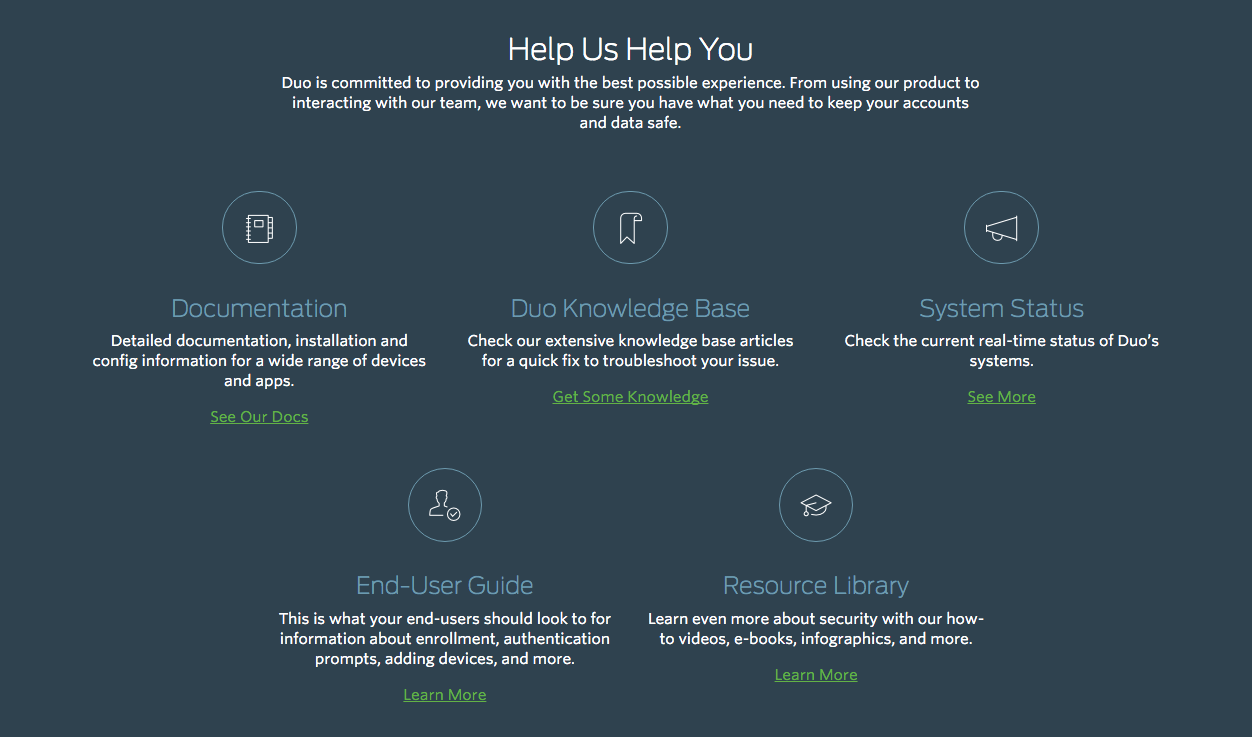 Our very extensive Knowledge Base also features specific answers to questions regarding topics like:
Some of the top trending articles include answers to What YubiKeys can be used with Duo? and How does an administrator re-enable Duo Push authentication for their device?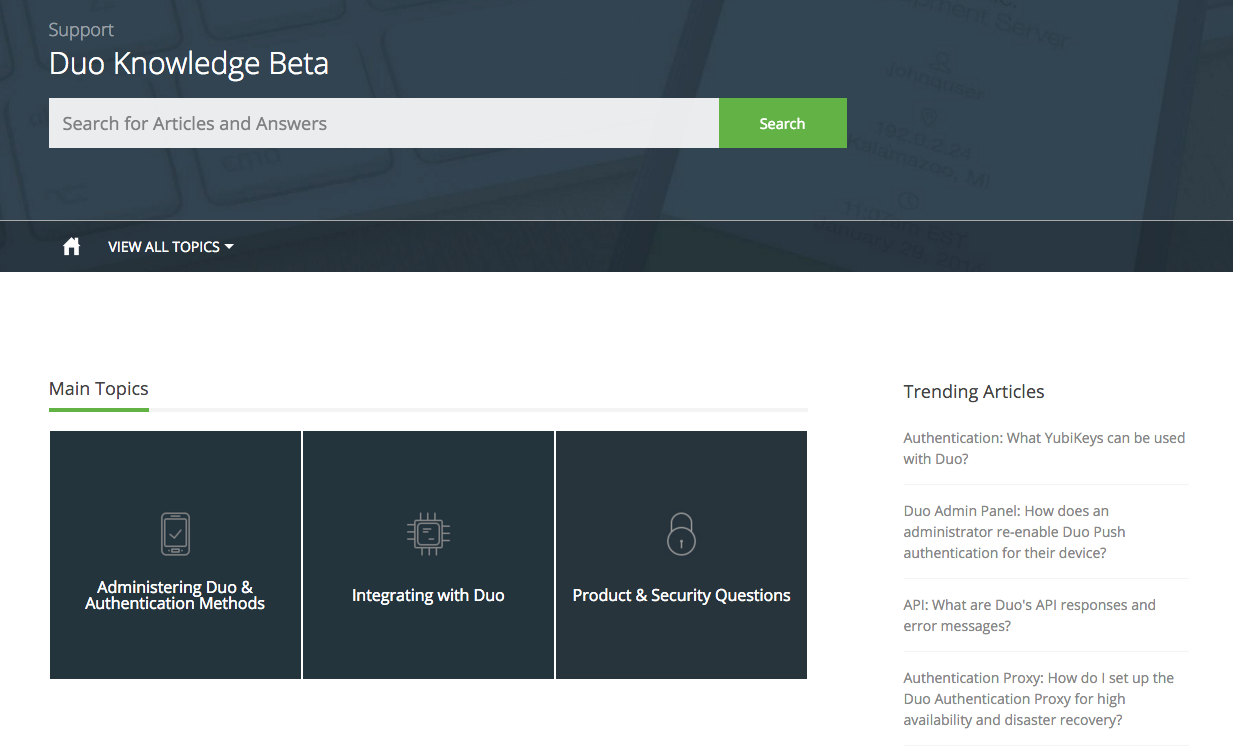 View our Status page to see the individual status of each deployment, and find out which deployment corresponds to your service. Questions from your users? Navigate through our End-User Guide for specific answers.
Finally, get information on how to contact support if you still have questions, with contact info for our U.S., U.K., Denmark, Belgium, France, Netherlands, Germany, Spain and Norway support teams.
Subscribe to InfoSec News
And this blog got a nice overhaul too - now it's easier to locate different articles in all of our categories, like Duo Labs, Engineering, Industry News, Press and Events and Product Updates. We update rather frequently, in case you hadn't noticed, so subscribe to our RSS Feed to ensure you don't miss any breaking infosec news.