Product & Engineering
Introducing Duo Security's Authentication Prompt 3.0
Back in Duo's September Customer Newsletter, we hinted at upcoming authentication prompt improvements. Last week, we released features that allow you to customize authentication with your logo and allow end users to select an automatic method for authentication with the aim to delight your end users.
Today, we're excited to announce the next set of updates.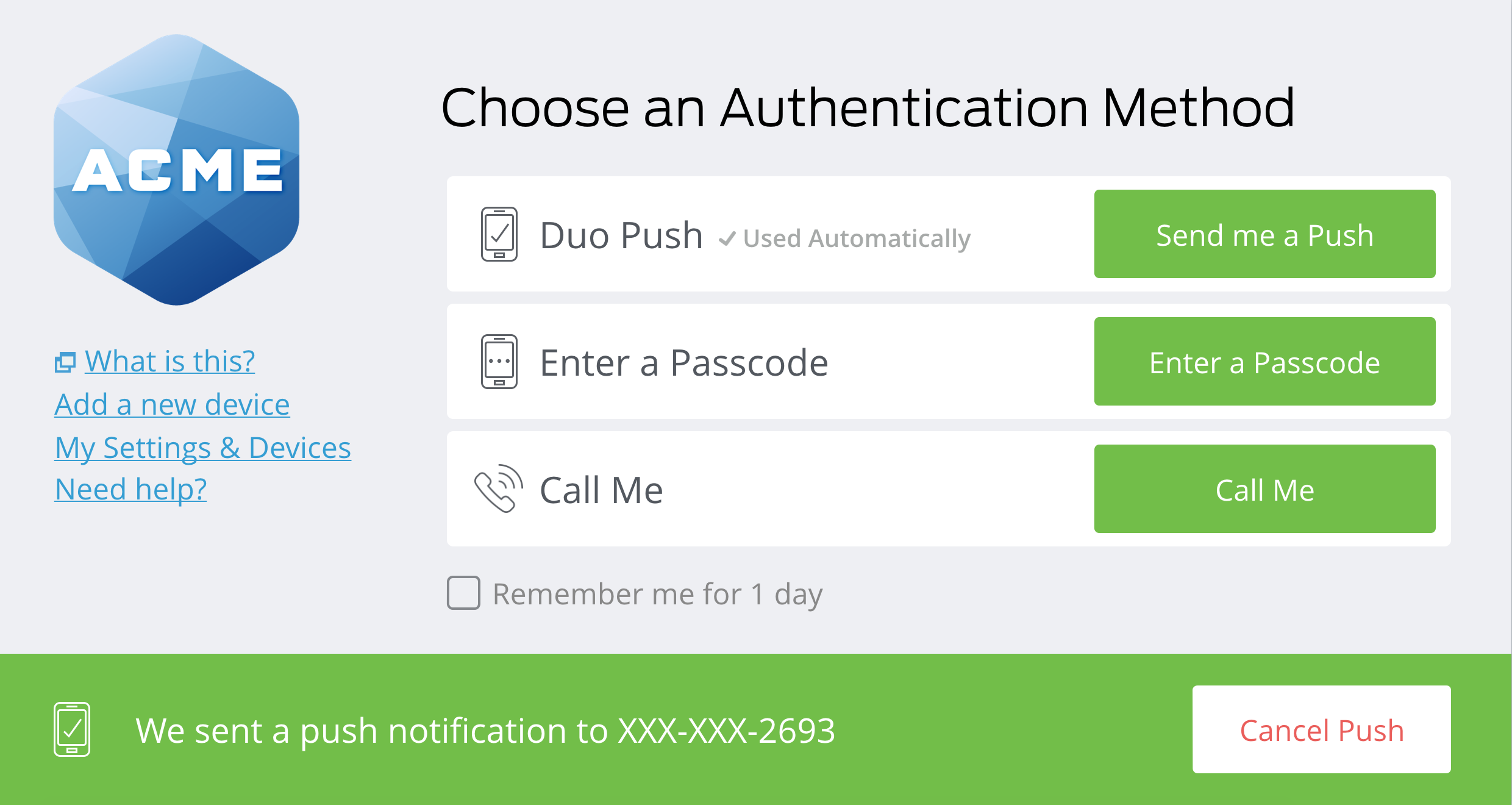 Introducing Duo's new auth prompt.
With our Fall authentication prompt updates, we were aiming to solve two concerns we've heard from customers:
How can we design a clearer authentication experience?
How can we improve device management?
Auto-Push was a major step in expediting the authentication experience, and we also wanted to ensure an optimized first-run experience for end users.
As shown in the image above, we are adding action buttons for each authentication method, so your users don't have to select a factor before clicking "Log in."
We've also added a new cohesively designed way of guiding users through the process. For example, it will notify users of push authentications in progress or prompt them to check Duo Mobile for a passcode.
We also improved workflows for device management. Our customer success and support teams have heard about your end users getting lost or stuck when they need to set up Duo Mobile on a new phone, so we've added quick links for two specific use cases:
Add a new device: Whether your users buy a shiny new iPhone 6s or a Nexus 6p, we want to make it easy for them to enroll their new phone.

My Settings & Devices: For users to configure auto-push settings and change settings for existing authentication devices.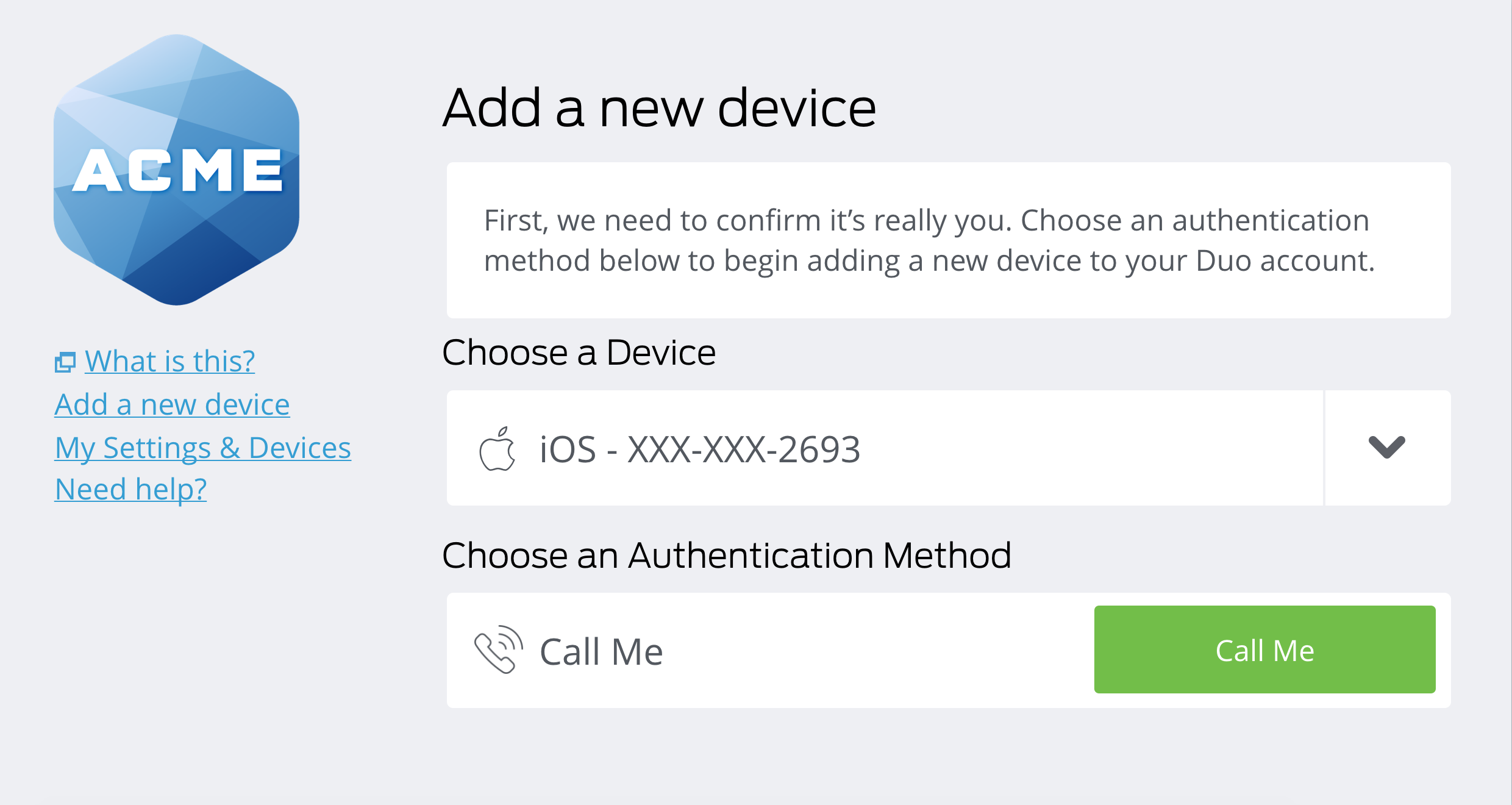 If your users have the same phone number, they can easily self-enroll the new device without contacting the help desk.
In addition to the workflow changes, you will continue to have the ability to set a custom logo, and end users can continue to take advantage of the trusted device and auto-push features.
Now, we know that your users may have been used to the current authentication experience. As such, we will have a protracted rollout process for this new feature. We will also allow you to opt-out of the initial launch in order to fully educate your users.
We will begin a beta of the new Auth Prompt in November.
We will begin to make the update generally available in December. Our customer success and engineering teams are collaborating on internal-facing documentation that you can use to explain the upcoming changes to users.
If you have concerns about the timeframe of the beta, please reach out to us. We want to help our customers as you communicate with end users about the changes.
Note: We will allow customers to opt-out of the initial launch until a later date.