Industry Events
Join Duo Security at the 2017 RSA Conference
Once again, Duo Security is doing it big on the West Coast this year at the 2017 RSA Conference hosted at the Moscone Center in San Francisco, California from February 13-17.
The RSA Conference is the world's largest information security conference, drawing in over 45,000 attendees each year to share insights on current IT security issues, attracting the world's best and brightest in the field.
Visit Duo at Booth # 1247
For fun t-shirts, quick demos and friendly conversations, stop by Duo's booth # 1247 located in the South Hall, Hall B.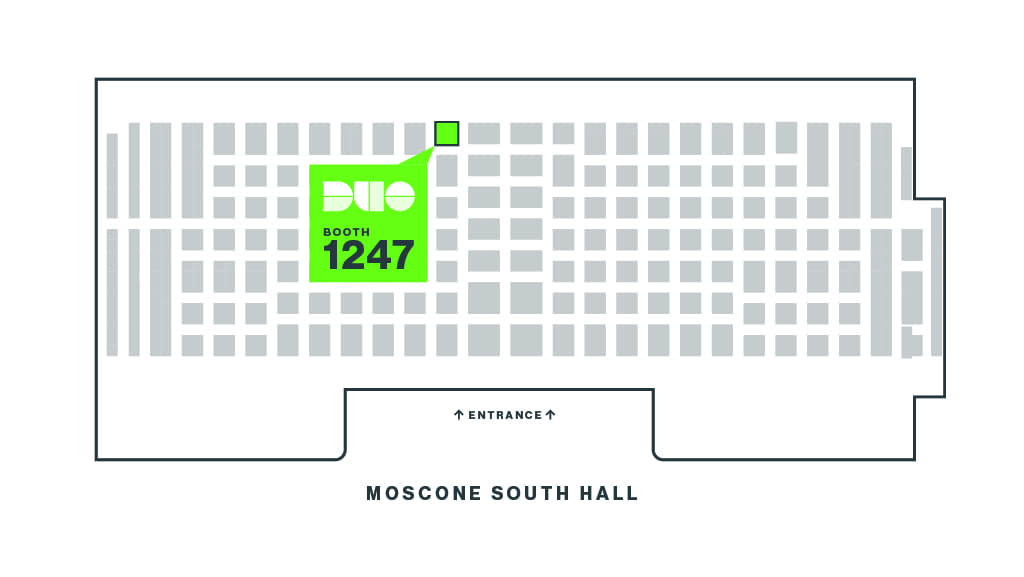 We'll be there from:
10-6 p.m. PST Tuesday and Wednesday
10-3 p.m. PST Thursday
5-7 p.m. PST Monday for the Welcome Reception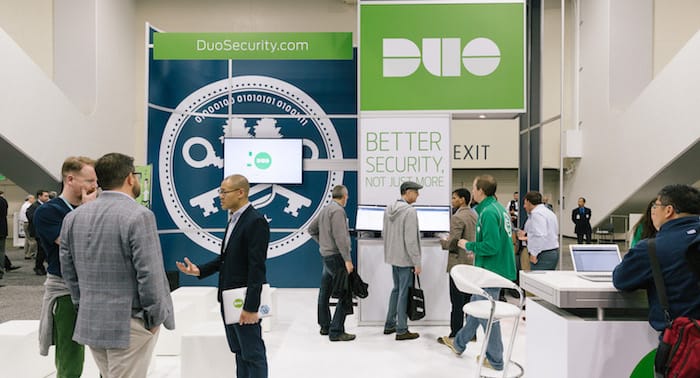 We'd love to chat in person, as well as answer any questions you might have. To set up a meeting with a Duo rep during the RSA conference week, please submit a request.
Need a pass to the RSA exhibit hall? Take advantage of our special offer for a complimentary exhibit hall-only pass with our expo code: XE7DUOSEC
Deadline to redeem the expo pass code is February 15, 2017. Register on the RSAC site.
Party With Duo!
There ain't no party like a Duo party! Trust us. And join us at the underground lounge, Local Edition on Tuesday, February 14 from 7-11:00 p.m. PST where we'll be slinging drinks, spinning some banging music and handing out Duo swag. We'll also be handing out Duo's Women in Security awards to recipients at 8:00 p.m.!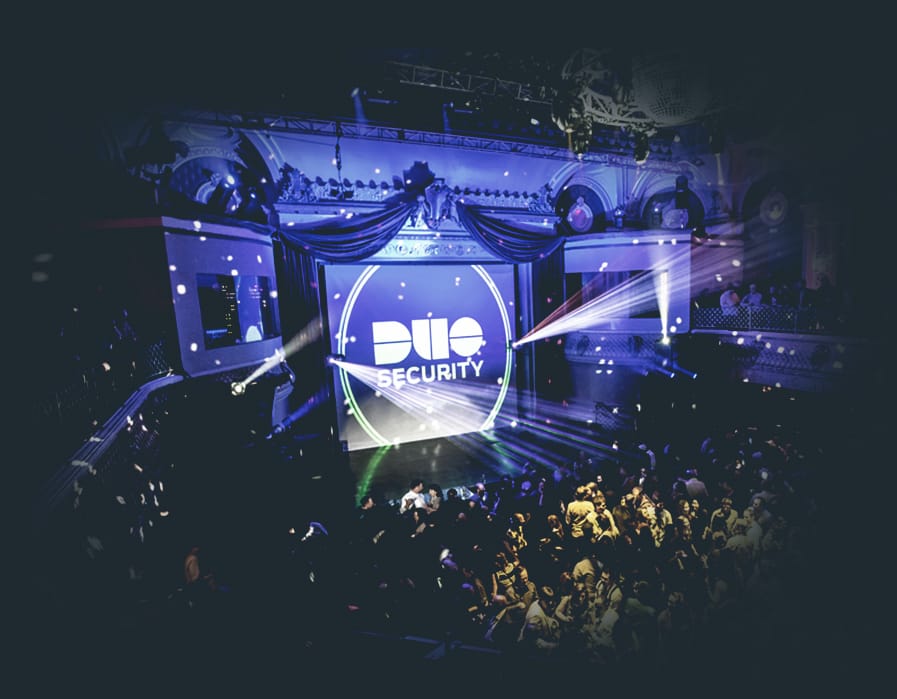 The venue is a 1950s-style cocktail lounge in a former newspaper printing room located in the Hearst Building. And we wouldn't have it any other way. RSVP today.
RSAC 2017: The Talks
Some of the top keynote speakers this year include:
Neil deGrasse Tyson, astrophysicist and author, researcher of star formation, exploding stars, dwarf galaxies and the structure of our Milky Way - need I say more?
Dame Stella Rimington, the real-life character that inspired "M," played by Judi Dench in the James Bond 007 films
Seth Myers, Emmy Award-winning writer and current Late Night host, will give the closing keynote
The RSA Conference will also feature sessions each day covering:
Data Security & Privacy
Hackers & Threats
The Human Element
Governance, Risk & Compliance
Application Security
CISO Viewpoints
Industry Experts
View the full RSAC agenda here.
Attend Duo's Talks at RSAC 2017
Don't miss Duo's own Principal Security Strategist, Wendy Nather, who will be presenting What CISOs Wish They Could Say Out Loud on Tuesday, February 14 at 1:15pm. Reserve your seat today to avoid the line!
Abstract:
It's hard to get CISOs to speak in public about their security programs. They can't admit what they did wrong or reveal what they did right. It's time for true confessions. This presentation will speak for the voiceless in response to annoying questions like, "Why can't I have a long password?" "Why does it take a year to fix this security flaw?" and "Can you really fly a plane sideways?"
Wendy will also be leading an interactive small group discussion, Multifactor Authentication Redefined on February 16 at 7:00 a.m. at Moscone West, 2011 Table C.
Abstract:
With NIST threatening to deprecate SMS as an authentication factor and enterprise use cases mingling with consumers, how do organizations plan to cover all their MFA needs? This discussion will range from advanced risk-based MFA to first-time deployments in sectors that haven't been able to use it before. Attendance is strictly limited to allow for a small group experience.
Hope to see you there!