Product & Engineering
Duo Updates: Self-Service Portal, Admin Panel & More!
We've rolled out new updates to our administrative panel, self-service portal, mobile app and more to better streamline our two-factor authentication service for administrators and users alike. Check them out in a thorough demo of the updates in the video or read more about a few of the updates below:
Updates to our New Self-Service Portal
Our new self-service portal allows your users to log into their own management portal and manage their own devices, including enrolling and removing devices, reactivating Duo Mobile, setting default devices and more (read our blog for more details).
Saving administrators time is our game. It's easy to add the portal in by just checking a box in the Admin Panel.
We recently updated the portal to give generic smartphones the option to activate Duo Mobile. This allows users to activate push notifications from the self-service portal when a phone is imported from Active Directory sync.
Updates to our Duo Admin Panel
For our administrative dashboard, we added a map to show the geographic distribution of authentication attempts over the last 24 hours.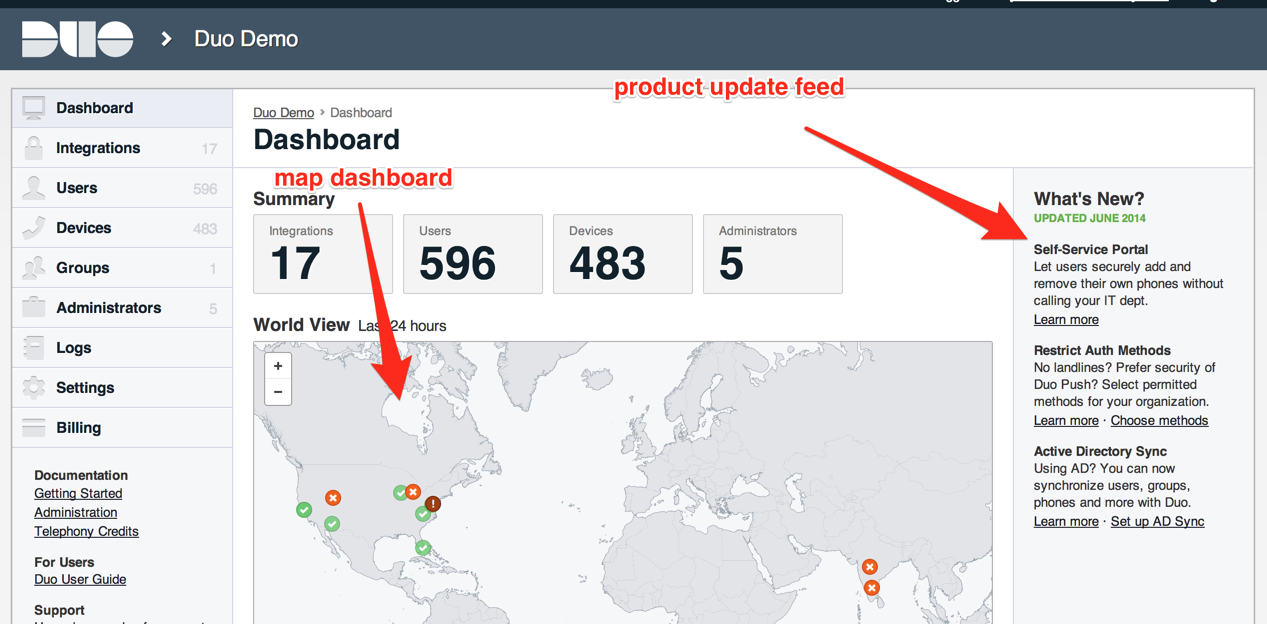 On the right side, we also added a product update feed to let you know the latest new features released by Duo!
Unified enrollment is also now available for all customers. This feature lets a user send automatic enrollment emails when using AD sync, in the same format as the bulk enrollment feature.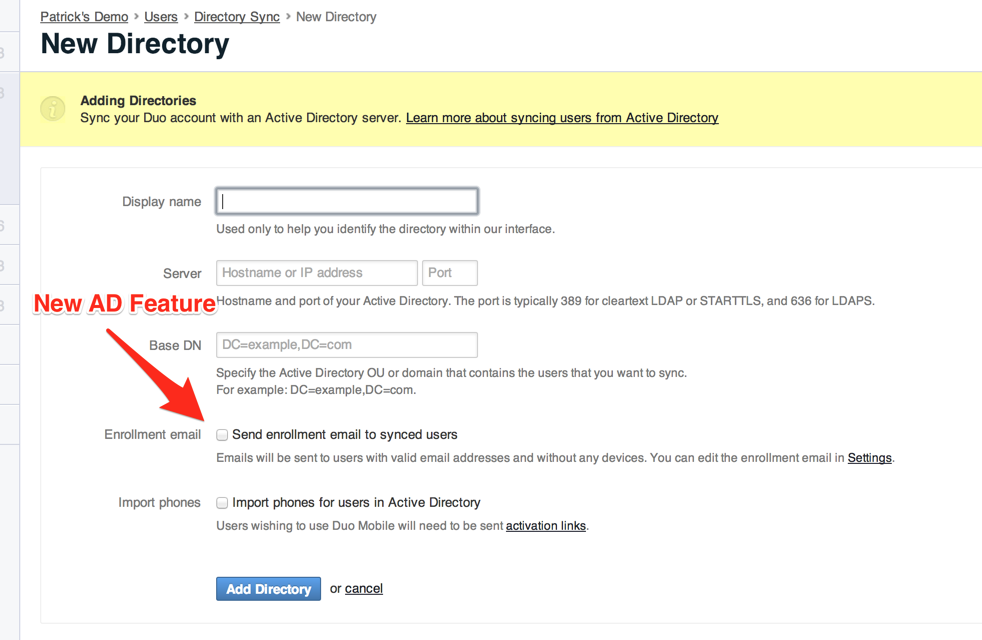 Another update allows administrators to use passcodes generated by Duo Mobile for access to the Admin Panel; this is for administrators that have activated the app for push notifications.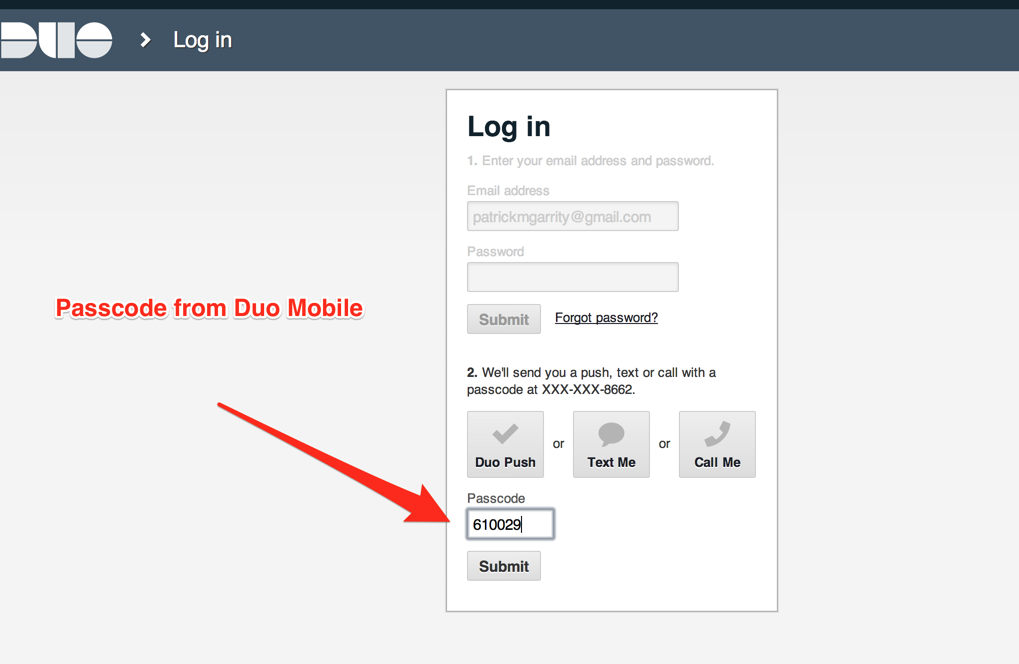 And, for greater control and customization over fraud alerts, administrators can now change fraud notification email destinations to a specific email address.

As always, we welcome any feedback you might have, and hope our updates help create a better experience with Duo Security as end users and administrators.