Product & Engineering
New VPN Integrations: Palo Alto, Array, and F5
We're happy to announce our Duo two-factor authentication is now available for three additional SSL VPN platforms: Palo Alto Networks PA series, Array Networks SPX series, and F5 Networks FirePass series!

These three new SSL VPN integrations join our existing support for Juniper, Cisco, and SonicWALL VPNs, allowing you to protect your remote access logins with Duo's strong two-factor auth regardless of VPN vendor.
As with our other integrations, Duo offers inline self-enrollment and an interactive, user-friendly login experience that enables the user to select from a wide range of authenticators: Duo Push, Duo Mobile, phone callback, SMS passcodes, and even hard tokens.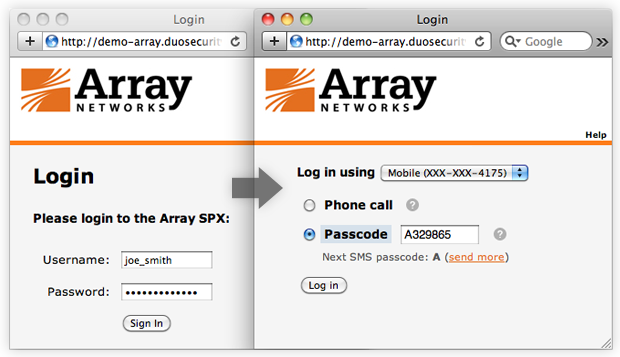 You can try out live demos of each of these VPN integrations. Simply use your email address as both the username and password, and you'll be able to walk through the enrollment and authentication process:
And if you'd like to try it live on your own Palo Alto, Array, or F5 SSL VPN,
sign up free today
!