Product & Engineering
Refreshing the Duo Administrator Experience
Over the years, the Duo product has evolved from an easy-to-use MFA solution to a comprehensive access management solution with capabilities including SSO, device trust, and risk-based authentication. While the capabilities in our Admin Panel have grown, our overall administrator experience has largely remained unchanged.
Starting this month, we will begin transitioning our admin panel to a new look and feel that will make our admin panel easier to use and more cohesive across your Cisco Secure experience. We recently rolled out a new header and navigation styling for administrators to test out and provide feedback. With this release, we've modernized our admin panel to work better on larger screens and have moved help content to make it easier to use. We will also be making many usability improvements for admins with disabilities and testing the experience with a variety of assistive technologies.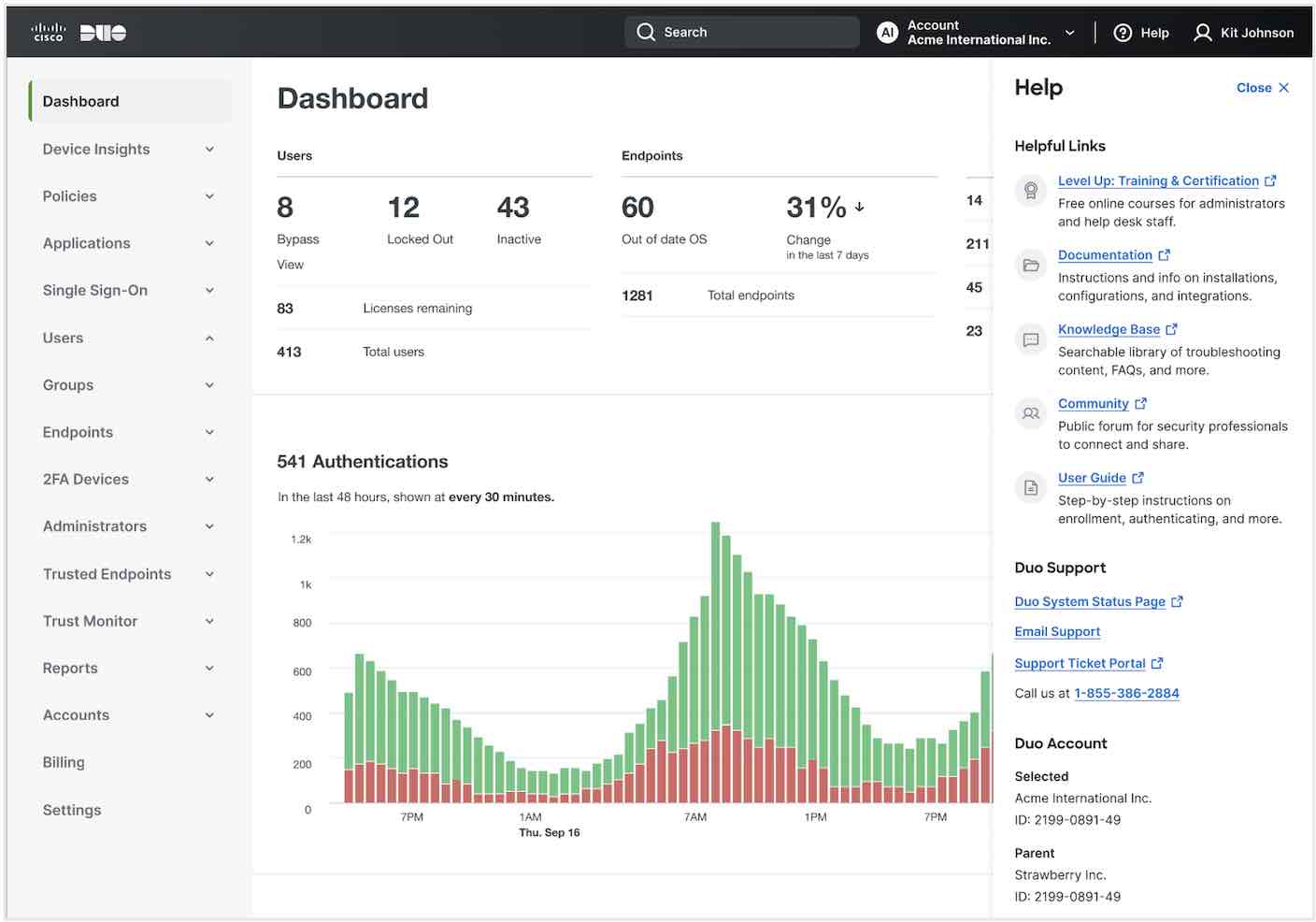 All Cisco Secure products are moving to this more modern look and feel, and the header and navigation is just Duo's first step on the journey. Our mission is to be our customers' most trusted partner by providing effective security solutions. Building an easy-to-use administrator experience is a key part of that. Over time, administrators will have a consistent and seamless experience across all their Cisco Secure products, simplifying their job. This means administrators can easily achieve their organizational objectives, whether it's implementing a zero trust architecture or minimizing security gaps with a consolidated set of tools.
"At the end of the day, our product should make people's jobs easier. We design our product experience as a trusted advisor to Duo administrators, helping you keep your organization secure and your employees productive and safe. We'll continue to drive toward easy and effective experiences for all." – Amber Lindholm, Head of Duo Design
You can expect more improvements to come to the Duo administrator experience, but not without input from admins like you. Sign up to participate in research and feedback with our product teams.