Industry Events
RSAC 2015: State of Cybersecurity
Another session I attended at RSAC in San Francisco last week was State of Cybersecurity: 2015 Findings and Implications, presented by Information Security Journalist, Fahmida Y. Rashid and VP of CA Technologies and ISACA President Rob Stroud.
They presented a few key findings from their ISACA and RSA Conference Survey on the State of Cybersecurity: Implications for 2015 (PDF). Rashid reported on trends in RSA conference submissions alone that showed people are primarily interested in insider threats, identity management and assessing user behavior.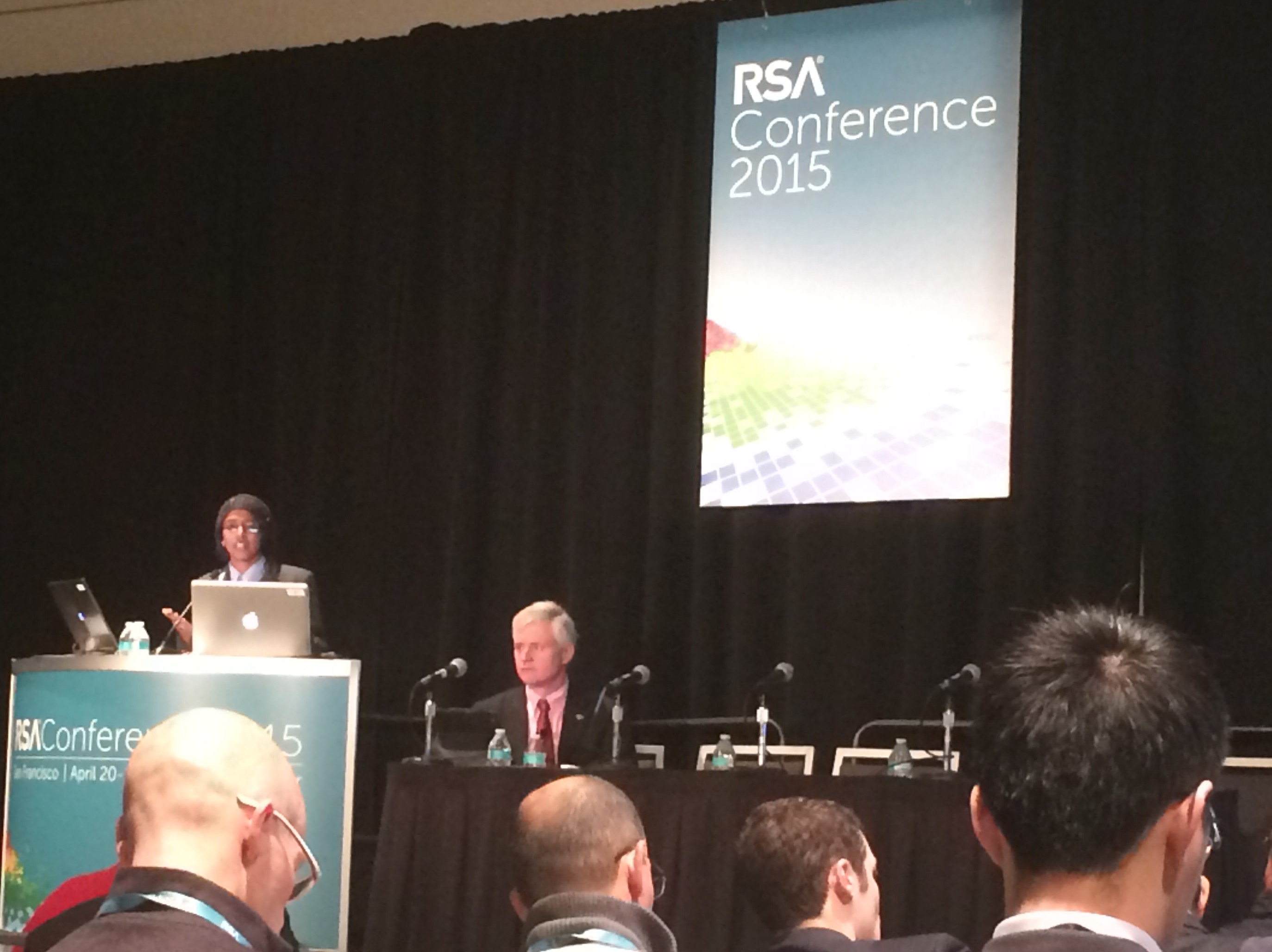 She found that as the information security industry matures, people are increasingly more interested in discussing how thing are done, including security strategy and mechanics. Information-sharing and threat intelligence are also trending. The time for discussion is over - now it's time for action. The industry is also more interested in how to manage information, no longer just protecting or defending.
In the global survey, they found that 23 percent of respondents were in financial services and employed in an enterprise with at least 1,000 employees, while another 66 percent of respondents held a position with the main function of cybersecurity or information security.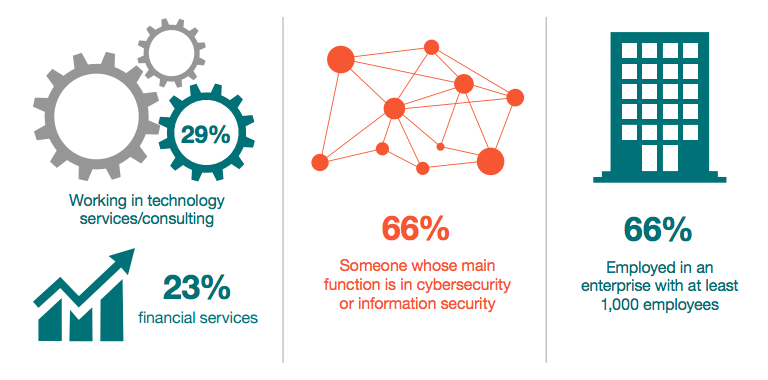 Some of the most successful attack types include malware (67 percent) and phishing (68 percent), allowing attackers to gain further exposure into organizations. Monitoring and identifying attacks and exploits are another strong concern. And attacks are expected - 44 percent of enterprises think attacks are likely, while over 4 out of 5 enterprises think an attack is likely or very likely (82 percent).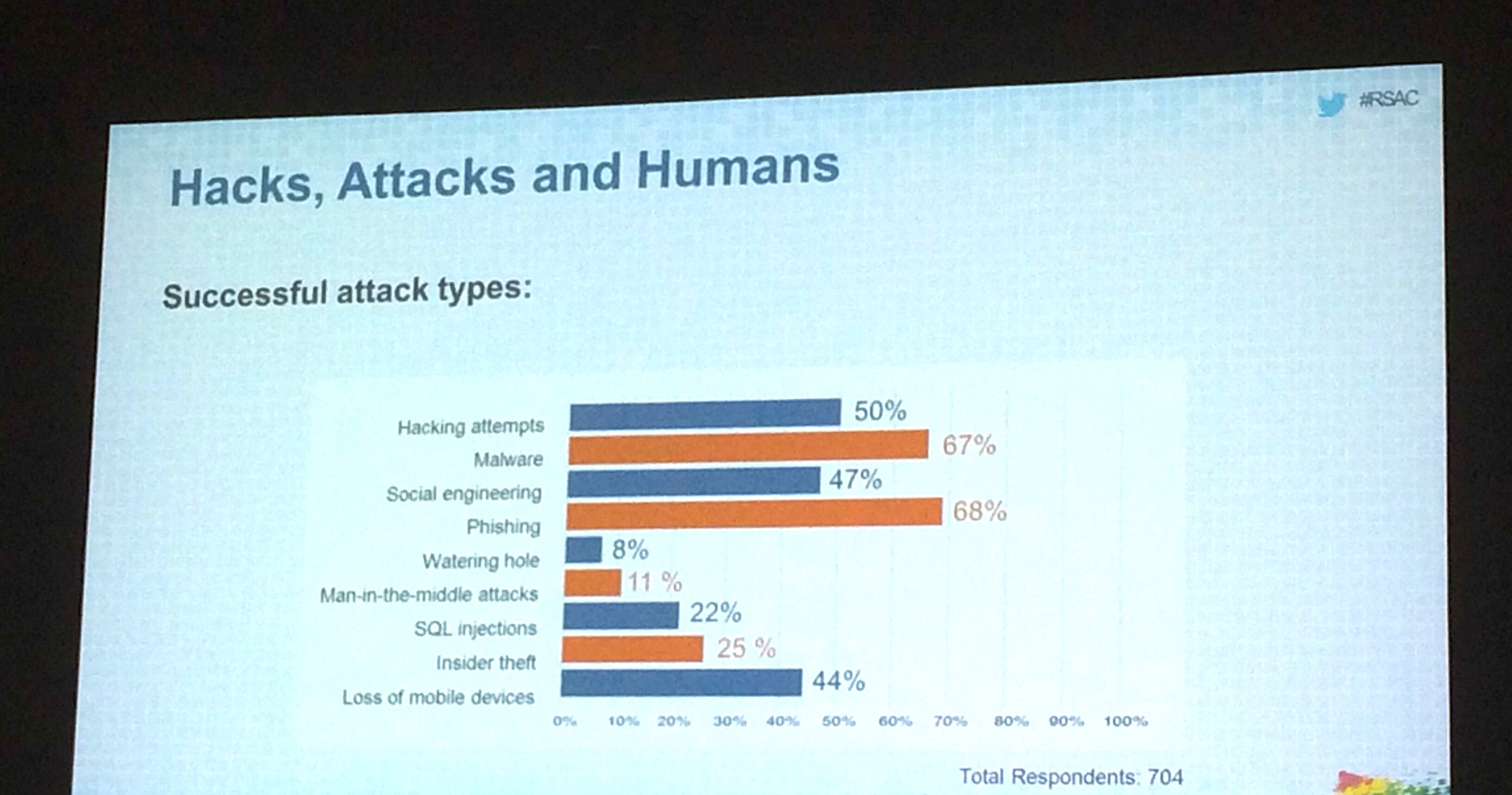 The global skills gap and shortage of qualified information security candidates is another industry problem. Attackers are waiting around to open new backdoors, armed with a different set of fighting rules. The information security industry must develop new skills and deliver quickly.
The motivation for attacks is primarily financial gain, at 32 percent, followed by the disruption of service at 25 percent. Another 20 percent target organizations for intellectual property - why would one in five attackers seek intellectual property? It allows you to get to market faster, get information about new products, and find out what the opposition/competition is doing.
Another interesting statistic they presented was that almost 60 percent of enterprises restrict access to social media in their organizations. Rashid pointed out that social media is now a new form of social engineering, and in response, organizations are providing more social media policies than they did previously.
Social engineering and user-focused attacks call for smarter authentication solutions and greater insight into user devices, behavior and applications. Check out Duo Access, our latest access security solution that gives you insight into your users' devices and allows you to create custom policies based on user behavior, location and device parameters.