Industry News
Secure Microsoft Azure with Duo MFA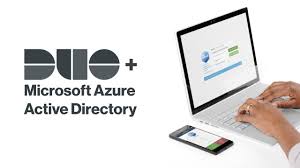 Variety is the spice of life, or so I'm told. We see this in the world we live in now. There are thousands upon thousands of websites and services that provide us access to basically anything we can think of at the click of a button. From restaurant buffets with everything you can think of to; being able to order a Microsoft Surface and have it delivered to your house the next day, we have it all. 
As I look back over the course of my career I can't help but wish I could speak to myself 25 years ago. Back then, when I wanted to spin up a project in a production environment there was a storm of paperwork. Then there were ordering cycles that, in one case, took 364 days for a product to be delivered to the company I was working for at the time. 
Today we suffer from a much different affliction. We have a veritable bounty of riches when it comes to building bridges and the ability to get work done. Microsoft Azure is an excellent example of these riches. If the me from a quarter century ago could know that now I could set up an entire infrastructure in hours rather than months — I'm sure I would have passed out. 
Even within Azure there is a plethora of options that are available to customers. Azure provides customers with options to have Infrastructure as a service (IaaS), Software as a Service (SaaS) and Platform as a service (PaaS). Everything from storage to server hosting, and all points in between, so that you can move to the cloud or simply to augment your on premise systems. 
Another great value add is that Microsoft partners with companies like Cisco Systems to provide their customers with a greater flexibility with their zero trust security initiatives.
Duo's Native MFA For Microsoft Azure
Cisco's Duo Security portfolio is available to Azure customers to help build out their solutions for teams to bring their projects into executive alignment to satisfy strategic security goals. Duo has native multi-factor authentication (MFA) for Azure's Exchange environment as one example.

Having this ability allows Azure customer to leverage Duo + MSFT together helps promote a multi-cloud, multi-application environment. This sort of flexibility allows companies to integrate with other platforms such as Salesforce, AWS, and solve for use cases for both on-prem applications and in the cloud.

Let's face it, no one uses only one platform and it is great to have options available to address that. We all have third-party applications that we use and having the ability to leverage Azure AD with Duo allows for a much wider coverage area than might have been thought possible before. 

We like to have choices. Cisco's Duo Security provides the ability to have exactly that. Coverage across the board, and not simply just MFA. 
Be better and grow bigger with Microsoft + Cisco + You = Better Together.

Recommended Reading
Try Duo For Free

With our free 30-day trial you can see for yourself how easy it is to get started with Duo and secure your workforce, from anywhere and on any device.