Industry News
Security Outcomes Study: A Look at What Works and What Doesn't
The Cisco Secure's Security Outcomes Study is sure to intrigue you. Cisco contracted survey research firm, YouGov, to field a fully anonymous (source and respondent) survey that ran during the middle of 2020. We surveyed over 4,800 active IT, security, and privacy professionals from 25 countries. The Cyentia Institute conducted an independent analysis of the survey data on behalf of Cisco Secure and generated all results presented in this study.
In this survey report respondents answer some big questions, like:
Is there evidence that security practices actually do affect program-level outcomes?

What is the strongest correlation of them all?

What about the second strongest correlation?

Can you achieve overall program success?

If you want a strong security culture embraced by all, how do you achieve it?

Do you want to avoid future incidents and losses?

Which security practices are most difficult to implement?

Where are programs most successful? Where do they struggle the most?

Which function of the NIST Cybersecurity Framework contributes most to success?

How did organizations minimize the impact of COVID-19 on operations?

Where are we going with security program outcomes?
"This is not a marketing report to toss in your swag bag and ignore; this is a report to cuddle up with and read over and over again. In fact, this report will change how we think about running infosec programs. " — Wendy Nather, Head of Advisory CISOs, Duo Security at Cisco
There's no shortage of security industry reports out there vying for your attention, and we made this one to provide some actionable, data-driven insights to help you build a more successful security program.
Intrigued yet? Download Cisco's Security Outcomes Study and see the results today.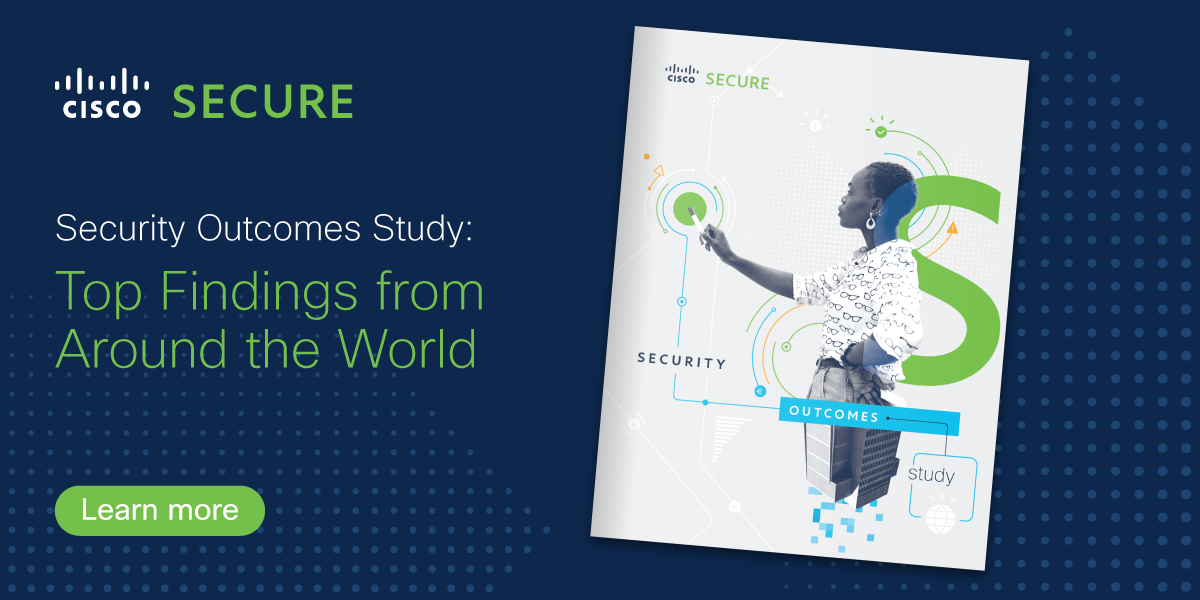 Try Duo For Free

See how easy it is to get started with Duo and secure your workforce, from anywhere and on any device with our free 30-day trial.