Industry Events
The Evolution of Security #7: Remote Workers
Information security has, by necessity, changed a lot from a strategic perspective. From physical walls to encoded maps to locks and chains, the way we defend against the age-old criminal must evolve to support the ways we interact with data today.
Now, as we enter into an era of Security 3.0 that must grapple with new security challenges introduced by BYOD (Bring Your Own Device) and the cloud, what kind of security solution can we turn to in order to protect our private company data?
Stay tuned: The answer will be revealed April 14!
Duo's Creative team has taken on the task of depicting security throughout the ages with a series of original illustrations. Here's the seventh in our Evolution of Security series:
Security 2.0: VPNs Let Employees Roam Free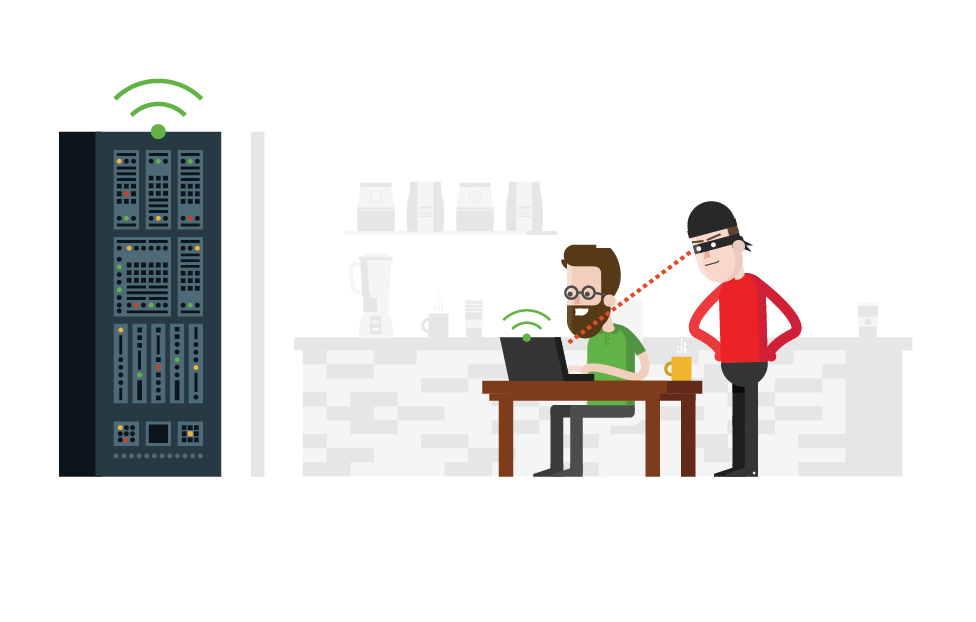 In Security 2.0, employees are let off the leash.
VPNs (Virtual Private Networks) create an encrypted tunnel of traffic, allowing users to securely access their company's private network remotely over the Internet. All by logging into their network via a VPN client or web browser with a username and password.
And that means there's no need to be physically in the office, letting employees travel, work remotely and during odd hours. That means your company's Creative Director can both get work done and score serious hipster points at the local coffee shop.
But a malevolent hacker need only look over this hipster's shoulder in order to peep his VPN password and username.
And, like the treasure map or nuclear launch key, a valid set of user credentials can give criminals unfettered access to your bounty of company data.
Stay tuned to see the next phase of security evolution tomorrow!