Product & Engineering
The View Up Here Is Great – Introducing Our New Cloud-Based SSO
Announcing the General Availability of Duo's new SSO and Duo Central!

Over the last few years we've seen our customers move increasingly more on-premises applications to the cloud. Single Sign-On (SSO) services are no different and we repeatedly had requests from current customers and prospects that Duo needs to develop a cloud-hosted SSO service. 
A few years ago, we embarked on the journey to develop a cloud-based SSO service that our customers will love. At Duo, we take research and design very seriously because we know that products that are hard to use end up being products people don't use.
The SSO journey included:
Thousands of customer and community conversations

Numerous prototypes 

Usability testing

A year long preview producing valuable feedback that included:

Over 670 customers

More than 58,000 users 

3.4 millions authentications into 1,500 applications 
After a lot of hard work by very smart people that took all that feedback to heart, I am happy to announce the general availability of our new cloud-based Duo SSO.
Cloud-based and hosted by Duo, it frees our customers from the burden of maintaining on-premises SSO components and instead allows them to focus on more pressing projects. Gone are the hours lost to setting up machines, ensuring high availability, managing certificates, and keeping everything up-to-date. As one of our preview customers said it best: 
"Migrating to the Duo-hosted SSO service helped us by simplifying our local environment and added extra redundancy to our deployment. The nice thing was that our users didn't even know that it happened." — Marco DiCicco, Senior Infrastructure Engineer, Ascent Aerospace
Let's take a deeper look at how our new cloud-based Duo SSO provides simple, secure access to every application, whether it's on-premises or cloud-based.
Organizations often are asked to make a terrible trade-off between increasing user productivity or providing better security. We at Duo challenge the idea that a user's productivity must be hindered in order to have strong security. SSO and MFA should be easily configured for each application while allowing a seamless authentication flow for the user. This pairing of SSO and MFA is at the heart of our new cloud-based Duo SSO.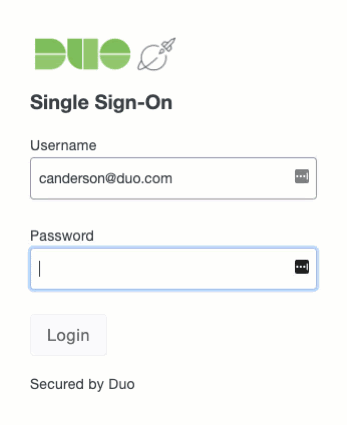 Duo's cloud-based SSO service is designed from a security-first perspective and allows you to configure access policies that can differ by application, depending on the sensitivity of its data, the privileges of the user and the device being used. This approach allows you to reduce user friction while protecting your most important assets.
Since our new SSO is cloud-based and Duo-hosted, that means you don't have to worry about deploying and maintaining servers - saving your team time and resources. It also means that the new SSO service is also extremely easy to set up and configure.
You can be up and running in minutes, protecting your most important applications with not only SSO but also Duo's industry leading multi-factor authentication (MFA), device trust and access controls!
All you need to get started is a Duo account and a user directory such as Microsoft Entra ID or one that is SAML-based like Azure, Okta or OneLogin.
"We don't have an army of people - technology needs to be simple and straightforward to use. Duo SSO is a great product that is designed well and really easy to use. Our users are happy and Duo is one of those rare IT projects that doesn't drag on endlessly or ends up half-implemented." —Iasen Ognianov, Global Director of Cybersecurity, Diebold Nixdorf
For your users, Duo SSO now means they need to remember just one username, one password and one website - Duo Central - to access all their applications.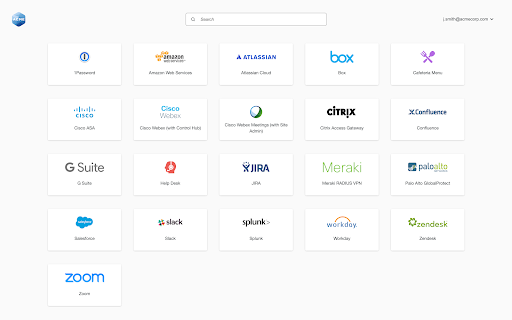 Duo Central makes life even easier by giving users a single place to access applications. Part of our new SSO, Duo Central is a cloud-based site where users login once to see and launch their cloud applications.
No more looking through bookmarks, searching your memory or asking a co-worker. One password and website means switching costs are drastically reduced and users can stay focused and productive. But don't take our word for it, see what our customers are saying.
"I highly recommend Duo's new SSO. It's simple to set up and anyone should be able to breeze through it. The straightforward design makes it easy to use and it is great to have applications in one place with Duo Central." — Carlos Mosley, Senior Security Systems & Network Engineer , Beacon
While it has taken a lot of work to get here, this is just the beginning. Our team is excited to celebrate, but we are even more excited about what's to come. Be on the lookout as we continue to add valuable features and updates to Duo SSO and Duo Central. You can follow along by subscribing to our release notes.
If you are interested in participating in future previews or research, let us know here.
You can learn more about the new Duo SSO and Duo Central by visiting our documentation.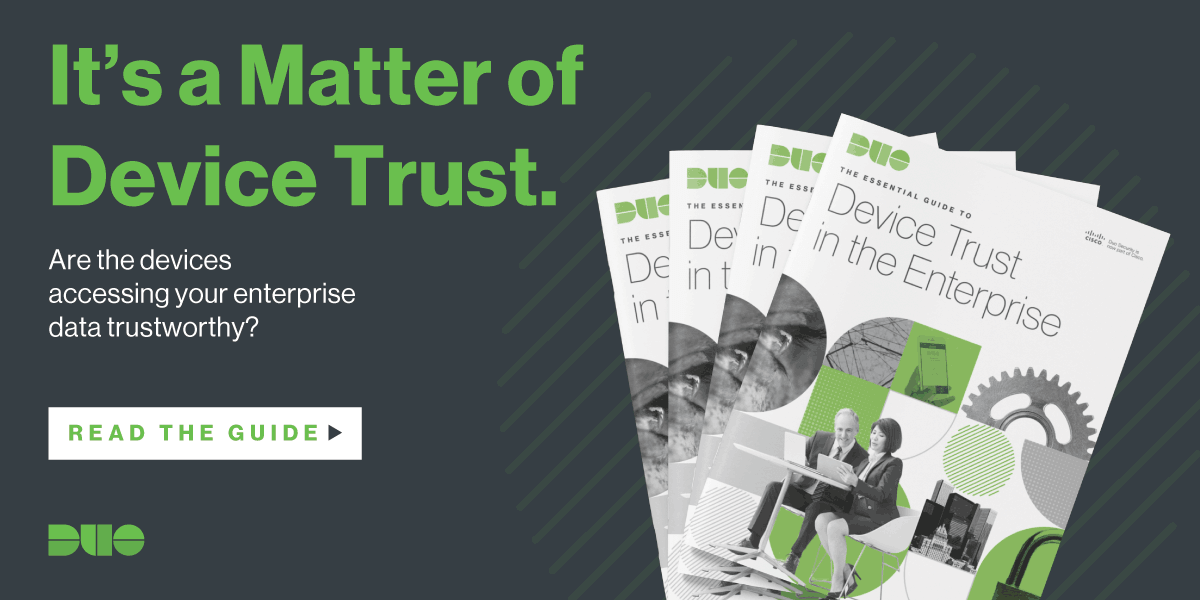 Try Duo For Free
With our free 30-day trial and see how easy it is to get started with Duo and secure your workforce, from anywhere and on any device.