Industry News
(VIDEO) Getting Started With Duo - Step 5: Adding Users
At Duo, we combine security expertise with a user-centered philosophy to provide two-factor authentication, endpoint remediation and secure single sign-on tools for the modern era. It's so simple and effective, you get the freedom to focus on your mission and leave protecting it to us.

Duo is built on the promise of doing the right thing for our customers and each other. This promise is as central to our business as the product itself. Our four guiding principles are the heart of the sensibility: Easy, Effective, Trustworthy, Enduring. 
Welcome to our 5-part video series on getting started with Duo! 
We have created myriad resources that make it easy to get started with Duo. Here are five easy steps to get you on your way.  We covered differentiating user authentication methods, Duo enrollment and self-remediation and Duo admin dashboard and Device Insight, how to setup an application so far. Next we will discuss Step 5: Adding Users.
Step 5: Adding Users
Duo provides several enrollment methods to add users to the system. 
Self-enrollment allows users to add themselves to Duo and walks them through setting up a device for two-factor authentication. Larger organizations may prefer one of the automatic enrollment options, like synchronizing users from an external Microsoft directory. Administrators can create individual Duo users at any time (manual enrollment).
Users — and their phones, tablets, or hardware tokens — must be enrolled into Duo before they can start using the system. Enrolling may include the optional step of activating the user for Duo Mobile, which allows your users to generate passcodes from the Duo Mobile app or use one-tap authentication with Duo Push. In order to use Duo Push, users will need to install the Duo Mobile app on their devices and then add their Duo account to the app. This process will only take the user a few minutes.
There are three methods of user enrollment: automatic enrollment, self-enrollment, and manual enrollment. The automatic enrollment and self-enrollment methods save you the time and effort of manually adding your Duo users. To learn more visit our knowledge base, support and our Duo community resources. 
Trial Tips
If you are considering a trial first, take a look at our Advisory CISO Wolfgang Goerlich's blog, "Trials and Transformations: Test Driving Multi-Factor Authentication and Zero Trust Solutions." In it Wolfgang breaks down how to get the most out of your free Duo trial.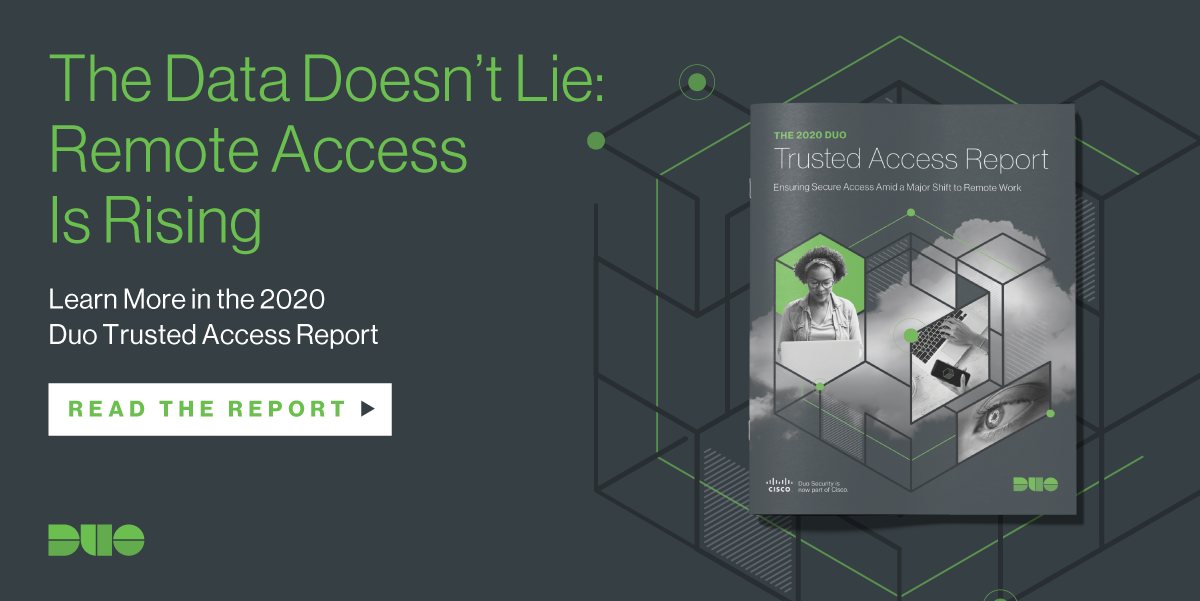 Try Duo For Free
See how easy it is to get started with Duo and secure your workforce, from anywhere and on any device with our free 30-day trial.