Industry Events
Visit Duo at RSAC 2015 for Security Demos + Drone Giveaway!
Duo Security will be attending and exhibiting at the 2015 RSA Conference (RSAC) held in San Francisco at the Moscone center from April 20-24! Check out photos and blogs from our RSAC booth and party last year.

The RSA Conference is one of the largest information security conferences worldwide, with events in the U.S., Europe and Asia, bringing together top IT security professionals for five days of expert sessions in mobile security, analytics and forensics, app security and DevOps, hackers and threats, cloud security and virtualization, data security and privacy and much more.
Some of the speakers include IT security professionals from PayPal, Merit Network, RSA, Booz Allen Hamilton, Microsoft, SANS Institute, the National Institute of Advanced Industrial Science and Technology (AIST), Symantec, and even the actor Alec Baldwin, oddly enough.
Visit Duo Security at Booth #2345
Nearly 30,000 security professionals will be in attendance, with over 500 speakers and more than 400 exhibitors - including us! Stop by Duo Security's booth #2345 at Moscone South to chat security and view a demonstration of our two-factor authentication solution in action.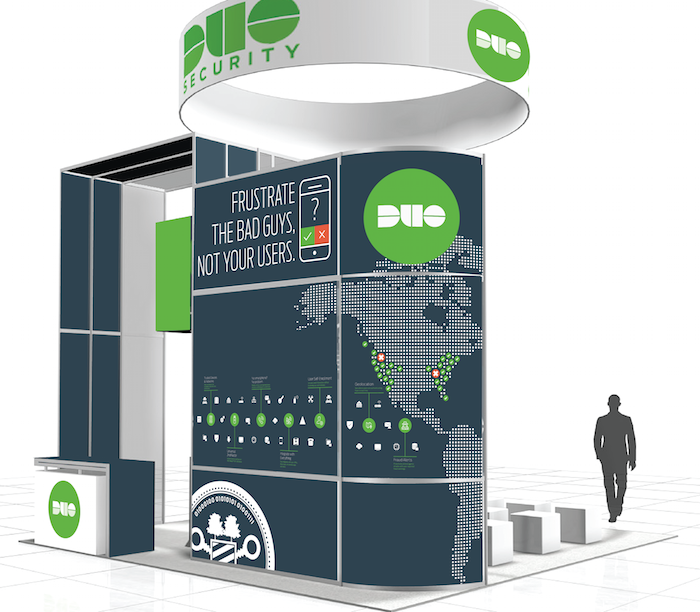 If you're interested in seeing a specific integration demo, visit our booth and speak with a Duo representative, or contact us today.
We'll probably be wearing green. Check out our location below: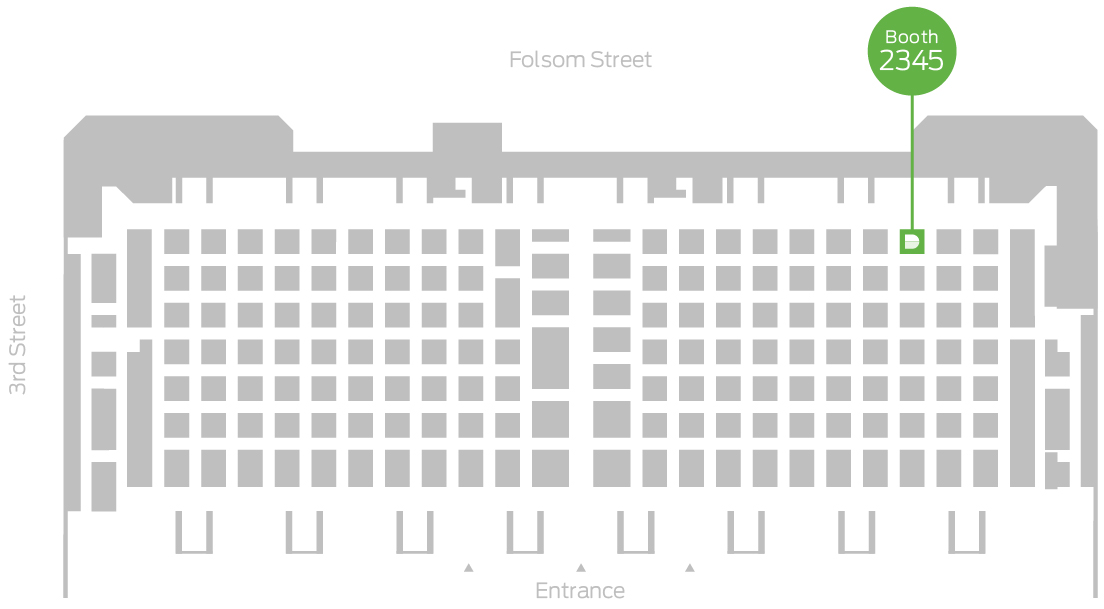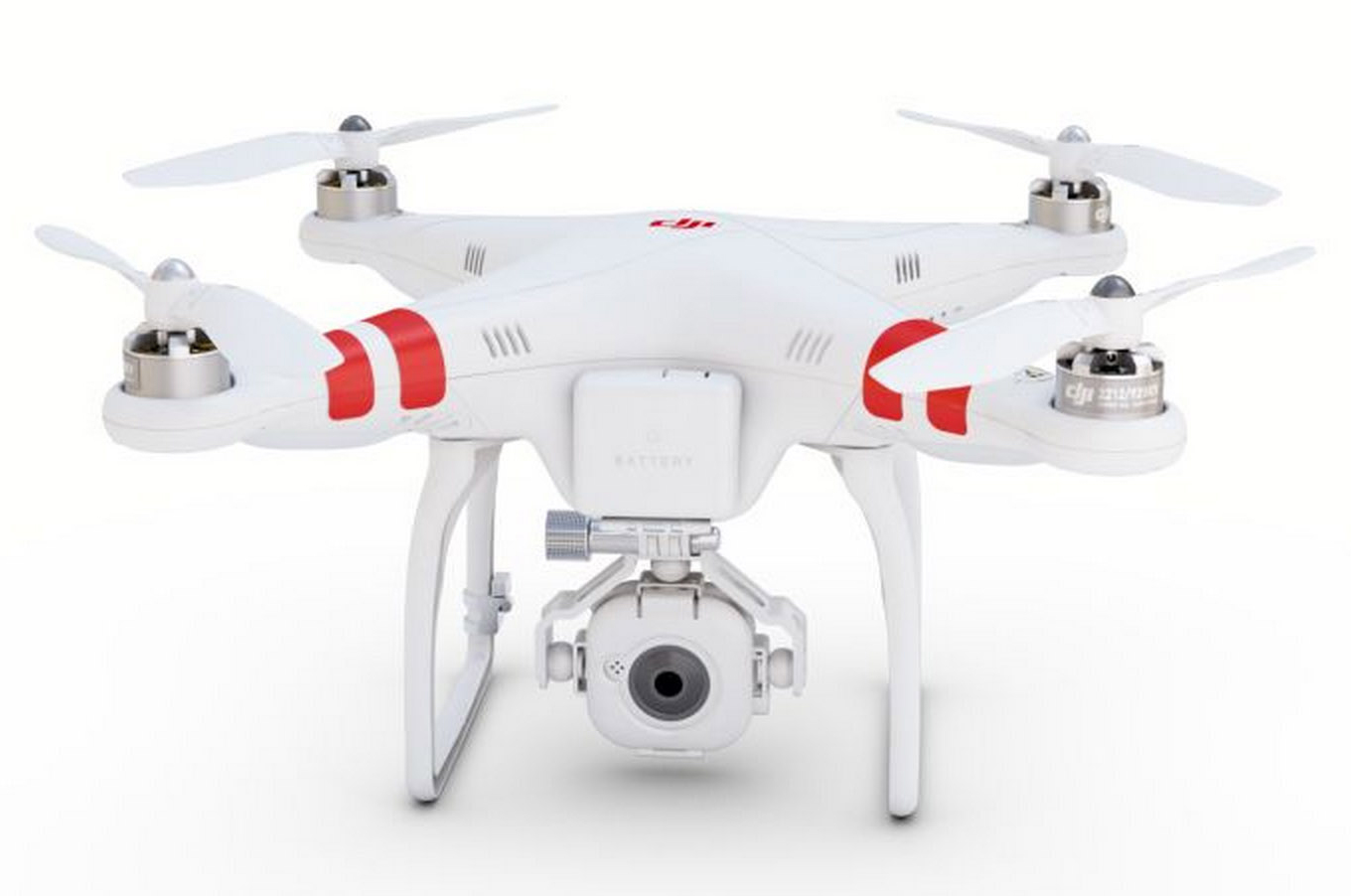 Also, stop by to enter to win a free DJI Phantom 2 Quadcopter V2.0! Features include:
Zenmuse H3-3D 3-axis gimbal for GoPro camera stability
Attitude and GPS flight modes
5,200-mAh lithium polymer (LiPo) battery, lasts 20-25 min.
We'll also be giving away a ton of schwag, so be sure to visit our booth! Don't have a pass yet? Get a free one to the entire expo hall by using the code X5EDUOSEC when you register online.
Duo Security is also hosting an invite-only party with OneLogin at the Hotel Zetta's Playroom on 5th Street with games, networking, cocktails and appetizers. Request an invite here.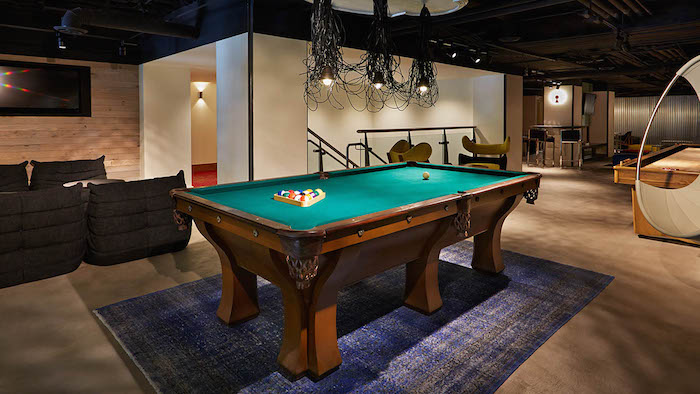 If you can't make it or don't have time to attend the talks, we'll be blogging and tweeting updates from the conference as well. Tweet at us - @duosec! Check out a map, schedule and more of Duo Security at RSAC 2015.