Industry News
#WeAreDuo Employee Spotlight with Blake Ellingham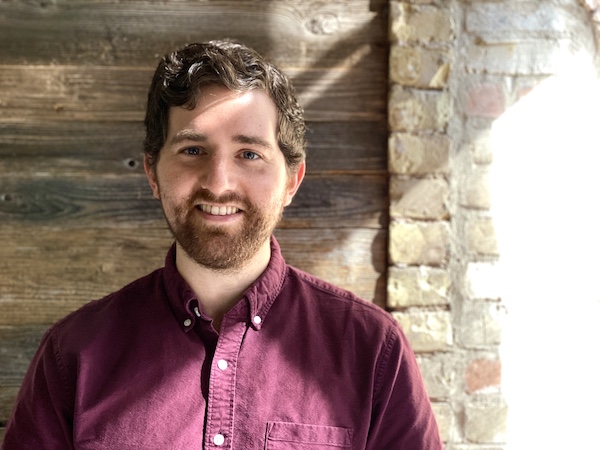 Have you ever wondered what life at Duo is like? Or what it's like to be an Engineer, Product Designer, Account Executive etc. at Duo? How current employees landed their jobs or important lessons they've learned while working at Duo?
We get these questions all the time and that's why we're sitting down with employees to learn what life at Duo is like for them! #WeAreDuo
We sat down with Engineering Manager (SRE), Blake Ellingham to learn about what he does and his experience at Duo.

Blake Ellingham
Employee Name: Blake Ellingham
Title / Department / Office Location
Engineering Manager / SRE (Site Reliability Engineering) / Austin, TX
How long have you been at Duo, and what do you do here?

I have been at Duo for two years on two different teams at Duo. The current team I'm on makes sure the machines that run Duo are healthy and have plenty of capacity to continue serving our customers.
What's your day-to-day like at Duo?

My day-to-day varies quite a lot. Some days I focus more internally to make sure my team has all the necessary context to make good business decisions. In other days, I am very intentionally focused on developing my IC's careers. Other days are more focused on recruiting or meeting with external stakeholders. I really enjoy the pace and interconnectedness of my role!
What tools do you use to help you do your job?

The most important tools I have at my disposal are the core people management rhythms. Regular 1:1's, regular career development conversations and plans, and regular feedback form the core of a healthy relationship.
How do you and your team collaborate with other teams within Duo?

Our team has a very interdependent relationship with the other teams at Duo. We can only be successful if all the other teams (be it QA, support, feature engineering teams or the other SRE's) are walking in lockstep and collaborating. Our tightly aligned missions allow us to be open and share with one another in planning or development.
How did you get your job at Duo?
After winding down a startup, I was looking at a few different options of companies that I would be interested in joining. What set Duo out from the rest were the people. I felt like I could trust the two managers I was interviewing with, and that trust has moved me through my career at Duo.
What is the first thing you do when you come into the office?

The first thing that I do when I get in the office is to organize my day and understand what the most important things to do for the day are, what my time commitments are and how I can schedule the time I have to do focus work.
Any big projects or goals you're currently working on?
Our team is working on making sure that our service can scale internationally. Reaching new customers allows us to go farther on our mission to democratize security.
What's an important lesson you've learned while working at Duo?

I have learned directly the value of diverse teams. Demographics, background, skills and seniority diversity blend to form higher performing teams as long as individuals are empathetic and kind to one another. Diversity allows for healthy conflict and understanding which push teams forward.
How is Duo different than other places you've worked?
Prior to Duo, I was a founder of a startup and was frankly really nervous that my growth would be capped while at Duo. I was most afraid that I would get bored and not like my working arrangement. I've found the opposite. While at Duo I have the freedom to pave my own path and push myself hard. At the same time I feel supported and can fall back on my team to lift and sustain me.
How is your role at Duo different than roles you've had with other companies?

Managing at Duo is a super interesting blend of structure and freedom. We have the structure behind us to fall back on and learn from and yet the freedom to structure teams our own way.
What would you tell someone considering a role at Duo?
Duo is a great place to work, but it's also a great place to have worked. Whether you are here for one year or 10 years, Duo will be an excellent stepping stone for your career.
####
Ready to join our team? We're hiring! Check out our open positions!