Industry News
#WeAreDuo Employee Spotlight with Glenn Stempeck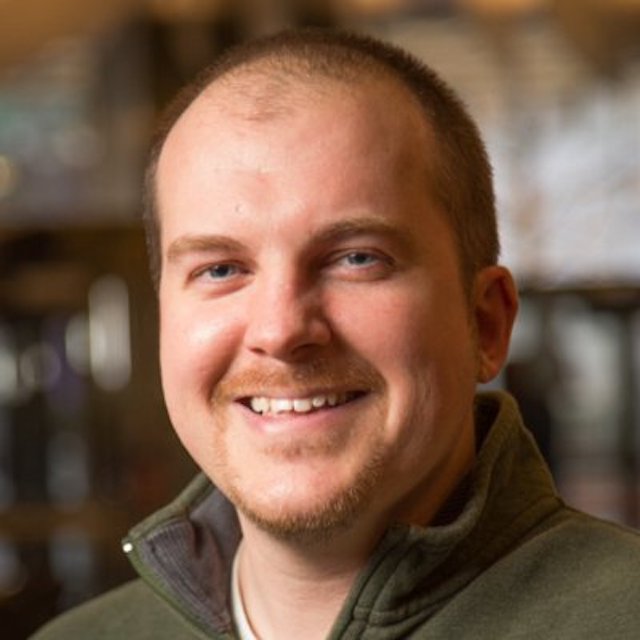 Have you ever wondered what life at Duo is like? Or what it's like to be an Engineer, Product Designer, Account Executive etc. at Duo? How current employees landed their jobs or important lessons they've learned while working at Duo? 

We get these questions all the time and that's why we're sitting down with employees to learn what life at Duo is like for them! #WeAreDuo
We sat down with R&D Manager Glenn Stempeck to learn about what he does and his experience at Duo.

Glenn Stempeck
Employee Name: Glenn Stempeck
Title / Department / Office Location
Engineering Manager / R&D / Ann Arbor
How long have you been at Duo, and what do you do here?
I have been with Duo for just over one year now and manage engineers on the Windows Engineering Team split between Ann Arbor and Austin.
What's your day-to-day like at Duo?
The day-to-day typically involves a combination of identifying what our future stories are for simplifying security for customers using Windows operating systems and working with engineers to solve the key problems on our road to providing visionary technology solutions; all while supporting our current customers day-to-day enterprise Windows challenges. Our goals is always to be kinder than necessary.
What tools do you use to help you do your job? 
We use a variety of tools to help us do our jobs. We use Workboard to define high-level prioritized objectives to work through each quarter; Phabricator for more granular tracking of daily work; Visual Studio to drive our code changes; Gitlab to drive our release and testing automation; and even Microsoft Azure to build entire environments in which we test our products to ensure security, quality, and trust for our customers. Probably the most powerful tool we use though is a variety of learning platforms — from books and wiki's to developer networks — to online options and of course learning from each other, learning every day is the requirement to play for us engineers.
How do you and your team collaborate with other teams within Duo?
We collaborate in a variety of ways. For example, we have cross-team endpoint team demos where our engineers are encouraged to demo something for peer engineers on other teams. We have product managers, designers, and QA engineers embedded on teams joining daily stand-up's and team meetings. We even have a collaboration time, where we invite folks inside and outside the team to bring a topic where collaboration is required to help each other out.
How did you get your job at Duo?
Having been in a variety of spaces in technology as a jack-of-all-trades, master of some (the C# language, in case you were wondering), I applied to this role at Duo after hearing from others that had joined the company how amazing the culture, people, collective intelligence, mission and products are. It all seemed "too good to be true" so I had to check it out for myself. I was fortunate enough after interviewing with over half-a-dozen folks to be offered the position. I can now attest, all the amazing talk isn't just talk - it's true! 
What is the first thing you do when you come into the office?
Coffee, repeatedly.
Any big projects or goals you're currently working on?
Expanding Windows features to Win the Enterprise 
What's an important lesson you've learned while working at Duo?
When your actions (beyond simply words) demonstrate that you care about people, you will be loved.  We care, which is why we're the most loved company in security. 
How is Duo different than other places you've worked?
Many other places I have worked prioritized urgent short-term gains and quick delivery of technology. Duo cares so much about security, quality, and trust, that it leads us to prioritizing building for the future instead of rushing to release. We prioritize investing in our people and our products for the long-term success of both. It results in great products and company environment.
How is your role at Duo different from roles you've had with other companies?
Leadership is a highly valued, high-leverage activity at Duo. We don't view leaders as individual contributors with side-reports, they're a key component of our success. Good leaders build good teams, which build good products and organizations. I'm proud to lead here!
What would you tell someone considering a role at Duo?
Do your research.  Believe in the good that you hear about Duo, because it's the reality here.  Come and be your best self here, and know that the company, leaders, and peers will be the best you've ever worked with regardless of how much time you spend here. Join for the learning experiences, and because you enjoy making a real difference in lives and organizations throughout the world. It happens here every day.
We're hiring! If your mission is collaborating with inspiring teammates, and creating and supporting products that make a difference, we want you! Learn more at duo.com/careers