Industry News
#WeAreDuo Employee Spotlight with Jordan Wray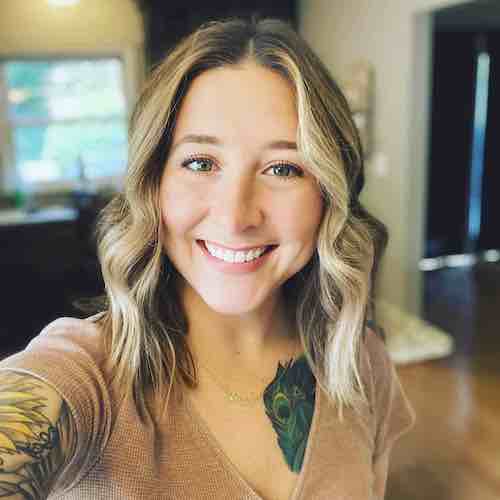 Have you ever wondered what life at Duo is like? Or what it's like to be an Engineer, Product Designer or Account Executive Duo? How current employees landed their jobs or important lessons they've learned while working at Duo? 
We get these questions all the time and that's why we're sitting down with employees to learn what life at Duo is like for them! #WeAreDuo
We sat down with Head of Americas for Technical Support, Jordan Wray to learn about what she does and her experience at Duo. 

Jordan Wray
Title / Department / Office Location
Head of Americas - Technical Support / Customer Success / Ann Arbor, MI
How long have you been at Duo, and what do you do here?
I started in March of 2019. I am the Head of our America's Region, leading Technical Support Managers and Engineers in Ann Arbor, MI, and San Francisco, CA. Our teams assist Duo Administrators through phone, email, and chat.
What's your day-to-day like at Duo?
Most days you'll find me alternating between meetings with my management team or their engineers, measuring team performance, and ensuring our Support team is meeting Service Level Agreements. I also contribute to cross-functional projects that vary quarter-to-quarter. These include reviewing and implementing technology solutions that help streamline operations and initiatives that cultivate ongoing, long-term customer loyalty. Occasionally, I also step in as an escalation point for customer issues should the need arise. Our Support Engineers and Managers are incredible at what they do, and it's my job to ensure the support team is enabled and ready to take on any customer challenges.
What tools do you use to help you do your job? 
I rely heavily on Slack and Webex to communicate with my team daily. One of our team's most important tools is Outlook Calendar, which we use for scheduling meetings, customer calls, and tracking staffing levels across mediums. I also use Monday.com quite a bit as a resource for tracking quarterly goals and project milestones.
How do you and your team collaborate with other teams within Duo?
Our teams receive feedback from customers every day, and it's important for us to raise it to stakeholders in the organization. One way we do this is by meeting monthly with Product Management to help remediate issues driving top ticket volumes. Support is usually the first team aware of any new bugs and service outages, too. When this happens, we trigger a Red Alert process that engages Engineering and enables them to investigate immediately.   We also collaborate frequently with the Enablement and Operations teams within our Customer Success organization. Our Enablement team helps us design targeted training content to level up our Managers and Support Engineers in essential skill areas. Our Operations team helps us build and coordinate staff schedules so that adequate coverage is maintained at all times. We couldn't do our jobs without the support of our teammates in these organizations! 
How did you get your job at Duo?
At a previous company in Chicago, IL, I used Duo Mobile to authenticate into our work applications. I loved the simplicity of accepting a push notification and how easy it was to use their service to protect our sensitive information. I was relocating to Southeast Michigan to be closer to family, and I was so excited to discover Duo was headquartered there. I applied to a post on their website for a Technical Support Manager, and within a few days a recruiter contacted me about the position. As soon as I met the team, I knew I had found something special in Duo. I've loved working here ever since!
 What is the first thing you do when you come into the office? 
Normally, the first thing I did after arriving at the office was make a cup of coffee. These days, with a short commute from my bedroom to the bonus room above my garage, I'm at least a half-pot of coffee deep when I start working. Once I've logged on, I say hello and good morning to the team on Slack. Then I review my calendar for the day to prepare for any upcoming meetings and begin responding to emails.
Any big projects or goals you're currently working on?
To match pace with the speed at which Duo is expanding globally, we're working towards increasing our support hours for customers by hiring weekend engineers in preparation for going 24x7. We're also hiring more bilingual employees to expand our language offerings. Something near and dear to my heart is career development, so I'm really excited about ongoing investments we're making in our team members by partnering with leadership across other teams at Duo to establish career paths for our Support Engineers.
What's an important lesson you've learned while working at Duo?
Don't be afraid to ask questions when you don't understand something. At times in my career I shied away from asking questions out of fear it would undermine others' confidence in me, when in reality, I was doing myself and others a disservice for not speaking up. At Duo we encourage Learning Together, and I have yet to find someone who wasn't extremely kind and helpful in response to the many, many questions I have asked.  Another lesson I've learned (I can include two, right?!) is the importance of diversifying your teams through targeted hiring. Pretend you're assembling a fantasy football team. You wouldn't draft all quarterbacks, would you? Building well-rounded teams by hiring for skills and backgrounds your existing team lacks will benefit you tremendously! I promise you will see higher performance, more engaged teams, and individuals learning from one another. Unique perspectives will result in your team having stronger problem solving abilities, too. You can thank my husband for the football analogy used here.
How is Duo different than other places you've worked?
Duo is different in the BEST way in that they encourage their employees to prioritize family first. I've never worked for a company where when someone has an emergency with a partner, child, or parent, they're told to leave work and do what's necessary to take care of their family — no questions asked. Family members and children are also always welcome at company and team events, which makes it easier for employees to attend and also gives their teammates an opportunity to get to know them better. I feel confident I will be able to build a long-term career at Duo because of this value we both share.
 How is your role at Duo different from roles you've had with other companies?
How highly valued our Support team is. Our Support Engineers are on the front lines every day working with customers, and their job is NOT easy, but what they do is fundamental to the success of our business. We have really close partnerships with Product and Engineering, and they incorporate the customer feedback we share with them into their product design and development. Duo recognizes customers are our BEST resource for building user friendly and simple-to-use security solutions. Our Support team is essential to this, and on the daily they're creating exceptional experiences for our customers that help make us the most loved company in security.
What would you tell someone considering a role at Duo?
APPLY! You won't regret it! I feel so grateful to have found a company and teammates that are always kind, doing what's right for our employees and customers, and challenging me to learn new things. There are so many opportunities to grow your skill set and build your career here.
####

We're hiring! If your passion is collaborating with inspiring teammates, and creating and supporting products that make a difference, we want to hear from you. Check out our open positions!