Industry News
#WeAreDuo Employee Spotlight with Kim Driscoll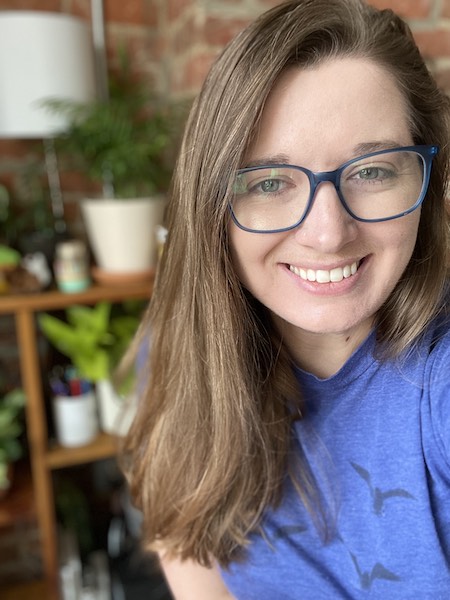 Have you ever wondered what life at Duo is like? Or what it's like to be an Engineer, Product Designer, Account Executive etc. at Duo? How current employees landed their jobs or important lessons they've learned while working at Duo? 

We get these questions all the time and that's why we're sitting down with employees to learn what life at Duo is like for them! #WeAreDuo
We sat down with Technical Training Manager, Kim Driscoll to learn about what she does and her experience at Duo. 

Kim Driscoll
Employee Name: Kim Driscoll
Title / Department / Office Location: 
Technical Training Manager / Customer Success & Support / Ann Arbor and Detroit
 How long have you been at Duo, and what do you do here?
I've been at Duo for about one year. I work with the new hires in the CS&S department to help them learn all of the things they need to be successful in their roles here at Duo. Essentially, I'm a Duo teacher.
 What's your day-to-day like at Duo?
My role sits on the Customer Success Operations team, which means there is no "normal" day-to-day for me. Being on Ops is an adventure because we're always partnering with new teams or working on new interesting projects to help our teams scale, grow or learn. A typical day includes working on content that folks will learn from, chatting on Slack with hiring managers throughout our organization to coordinate for new teammates, probably a cross-team WebEx meeting or two, and catching up with our newest team members. About once a month, I lead a training cycle dedicated to learning about Duo's products. We're also regularly working on future-planning, creating efficiencies across our teams, and so much learning from data. Operations is so fun!
What tools do you use to help you do your job? 

Now that we're working from home (and onboarding new folks at home too), the most important tool I have is my WebEx video chat. As an extrovert, videos-on has been a life-line to me, but also makes collaborating with teammates and teaching new Duonauts much, much easier! After that—Slack is my go-to.
How do you and your team collaborate with other teams within Duo?

Operations = collaboration. I almost feel like the question should be how "aren't" we collaborating with others? As a trainer, I work with Product and Sales to ensure a consistent and accurate understanding of our Duo product suite. We work with the awesome folks throughout CS&S to make sure the have all the materials they need to succeed—which includes so much listening, learning, innovating, and iterating. We work with our Data team for actionable, reliable data so we can take action with customers, our amazing People and internal Support teams to coordinate new hire onboarding, and with our Creative friends for fun Duo swag. At Duo, there's pretty much always an opportunity to work with someone new!
How did you get your job at Duo?

I wanted to land at a company whose values matched my own. Living in Southeast Michigan, it's hard to miss the impact of Duo in our area, so I turned here pretty quickly. I saw the Trainer role and reached out to a friend who already worked at Duo to see if she thought I'd be a fit (hey Taylor!). She was so supportive, I applied, and I've been learning along with these awesome people ever since!
What is the first thing you do when you come into the office? 
Well, now that my office is a whopping 20 feet from my bedroom, it's a lot different than it used to be in Ann Arbor. I grab my coffee, open up my computer, and check Slack to say good morning to my team. The new restrictions got us all a little mixed up, so I start every day with a gif or emoji to remind us what day of the week it is. Good news is that in the last 4 months of WFH, I've only got the day of the week wrong twice.
Any big projects or goals you're currently working on?

The big goal I'm working on right now is continuously iterating on how to get our newest hires to feel the Duo Love and Awesome Duo Vibes from their very first day. Even though we can't get together in the Duo offices, it's so important to me that our newest teammates feel the joys of Duo when working entirely remotely.
What's an important lesson you've learned while working at Duo?
Just ask. Everyone at Duo is so much kinder than necessary, and if you're curious about something, you can always ask! Folks here are so excited to share and help other people learn, I've never been met with frustration, condescension, or dismissal when asking a question, no matter how silly that question seemed to me at the time.
How is Duo different than other places you've worked?

I cannot understate how committed everyone is to Doing The Right Thing. Folks consistently, and at every level of the organization, step up, put their ego aside, and search for the best possible solutions. I love problem-solving here.
How is your role at Duo different from roles you've had with other companies?

Frankly, I think it's the scale. The role I do today sort of fits into "teacher" roles I've played in the past, and my "class" size at Duo is so much smaller than before. It's awesome to be able to help folks more individually and get to know them better. Oh! And it's still getting to see them after they "graduate" and are actually using the skills we worked on together!
What would you tell someone considering a role at Duo?

You belong here! You have a skill or perspective that is unique and needed. We can learn the security stuff together - take the leap and apply!
####

We're hiring! If your passion is collaborating with inspiring teammates, and creating and supporting products that make a difference, we want to hear from you. Check out our open positions!