Industry News
#WeAreDuo Employee Spotlight with Kwame Musonda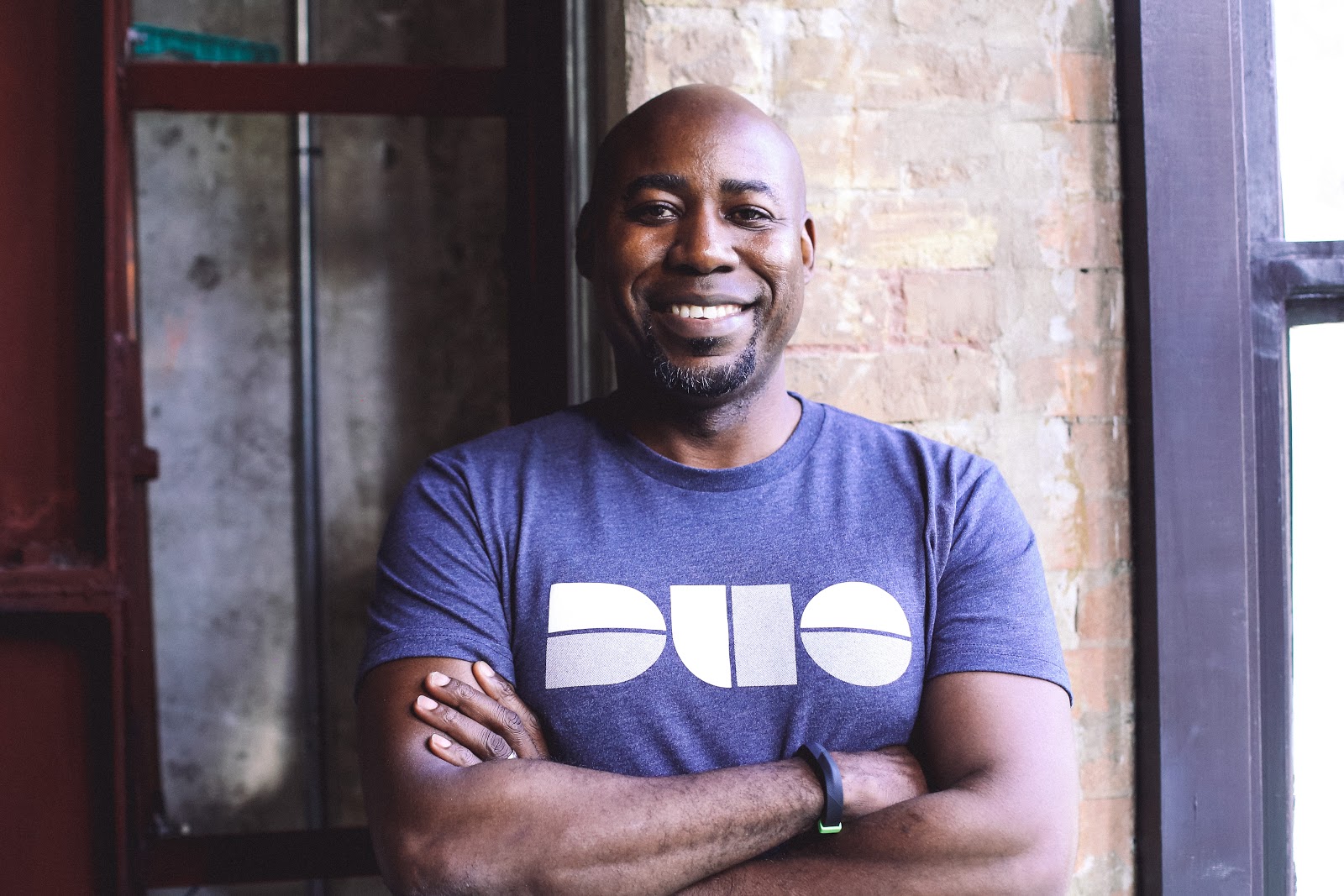 Have you ever wondered what life at Duo is like? Or what it's like to be an Engineer, Product Designer or Account Executive Duo? How current employees landed their jobs or important lessons they've learned while working at Duo? 

We get these questions all the time and that's why we're sitting down with employees to learn what life at Duo is like for them! #WeAreDuo

We sat down with QA Engineering Manager, Kwame Musonda to learn about what he does and his experience at Duo. 


Kwame Musonda
Name: Kwame Musonda
Title / Department / Office Location
Engineering Manager/ Quality Assurance / Austin, TX
How long have you been at Duo, and what do you do here?
I have been at Duo for a year and a half. I manage the Automation Team (also known as the 'Autobots'). 
What's your day-to-day like at Duo?
I collaborate every single day at Duo both internally within my team and also externally. I also learn from my peers every single day. I spend a good portion of my time in one-on-ones with my team working through problems, planning and coaching. 
I like to interact and engage with other teams to understand their needs and what challenges they are facing, and ultimately see how we can turn those challenges into opportunities. As a team that helps enable engineering through automation, I'm always looking to find ways we can help. 
What tools do you use to help you do your job? 
While I enjoy face-to-face communication, a good portion of my team is remote. We use WebEx on a regular basis for formal and informal conversations via video. Slack is also a huge part of Duo culture, as well as email. I leverage G-Suite/O365 to capture, share and collaborate. We are agile and I rely on our internal tools for CI/CD and issue tracking on a daily basis. 
How do you and your team collaborate with other teams within Duo?

The Autobots team looks for ways to help the organization automate manual tasks and increase our velocity. We reach out frequently during other teams quarterly and sprint planning to find ways we can work with them or they reach out to us. We may even spend time embedded in other teams to help develop a solution to a unique problem they may be facing. 
How did you get your job at Duo?
I lived in Ottawa, Canada prior to joining Duo. My wife and I wanted to move to a warmer climate and loved Austin from the time we first visited. Duo was on the list of top places to work and I found a role that matched my interests in a field I was eager to jump into. After such a wonderful interviewing and hiring experience, it was a no brainer.
What is the first thing you do when you come into the office?
I check my calendar each morning so I can plan my day and the rest of my week. I check in with my team, and then make a cup of black tea.
Any big projects or goals you're currently working on?
We are excited to scale our business as we leverage Cisco's sales team and customer base. We are working on developing an API automation framework that can grow with us as we expand and ensure we fully validate all our internal and external API's. As we increase our footprint in the enterprise space, we expect customers will use our API's even more. 
Another project we are working on is finding ways to optimize our integration test framework to allow for more efficiency and quicker feedback to developers. As we strive to evolve into a more CI/CD engineering organization, we need to be able to test and deploy quicker and with confidence. We are working on figuring out how to shave minutes off every step. 
What's an important lesson you've learned while working at Duo?

I've learned that being vulnerable is a strength and not a weakness. Duo encourages us to fail early and fail often, and has a culture that allows us to share our failures so we can all learn from them and be better for it. 
How is Duo different than other places you've worked?
It's really the people. It is one thing to have a core value that says we are kinder than necessary, but working with people who live up to that value every day just makes this place special.
How is your role at Duo different than roles you've had with other companies?
At Duo, the role of a Quality Engineer is that of an enabler of quality rather than an enforcer of quality which is more commonplace. It is a much more collaborative environment where everyone thinks automation first if you have to do anything more than once. I am constantly thinking about how we can increase the velocity of our organization while delivering a quality security product to our customers. 
What would you tell someone considering a role at Duo?

There is no better time than now and you won't regret it. Check out our open engineering roles! 
####
We're hiring! If your mission is collaborating with inspiring teammates, creating and supporting products that make a difference, we want to hear from you! Learn more at duo.com/careers