Industry News
#WeAreDuo Employee Spotlight with Laura O'Melia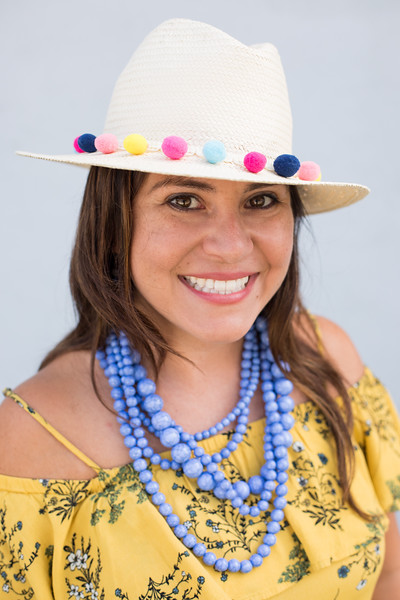 Have you ever wondered what life at Duo is like? Or what it's like to be an Engineer, Product Designer, Account Executive etc. at Duo? How current employees landed their jobs or important lessons they've learned while working at Duo? 

We get these questions all the time and that's why we're sitting down with employees to learn what life at Duo is like for them! #WeAreDuo
We sat down with Field Marketing Manager, Laura O'Melia to learn about what she does and her experience at Duo. 

Laura O'Melia
Employee Name: Laura O'Melia
Title / Department / Office Location
Field Marketing Manager / Austin, TX
How long have you been at Duo, and what do you do here?
I joined Duo in April 2017. I have an assigned territory and am responsible for lead generation from events. I decide what events are a good match for us.
What's your day-to-day like at Duo?

No day is ever the same, and I love that about my role. I spend time meeting with vendors to learn about different events and sponsorship opportunities. Depending on where I am in the planning phase for a particular event, I might work on deciding what the best content is to take to an event and what our overall messaging will be, which handouts will resonate best with the audience or what videos to display in our booth. I attend team meetings with sales to present on marketing campaigns, share results, and understand what their priorities are so we can align marketing programs to help achieve our goals. I travel about 30% to attend events so those days start early with setting up our space, working the event and end late after tear-down happens and networking with new friends.
What tools do you use to help you do your job? 
I use a handful of tools in my day-to-day to perform in my role. BrandFolder is our content repository of Duo Brand Assets, customer facing documents, images, and other resources I use when planning events. I live in Google Drive, that is where my planning folders, checklists, and notes for everything lives. When collaborating with my Cisco teammates, we use SmartSheets and Office 365. Salesforce of course for tracking my campaigns, leads, and pipeline results along with some dashboards and reports to give me insights and metrics into my campaigns. Slack and WebEx Teams for collaborating with team members. Another tool that the Marketing team relies on for project management and tracking requests for special projects is Wrike. Having the right tools that work together makes the work we do more seamless and efficient. I am so thankful to have access to great tools that help me get my job done.
How do you and your team collaborate with other teams within Duo?
To be effective, it is imperative that we work with other teams across the business. Customer facing events require a team effort. We have a regular cadence in place to request speakers as we often need them to keynote or take part in a panel at an event. The Field Marketing team along with the Demand Gen and Marketing Operations team meet regularly to sync on processes, share any changes or updates, and brainstorm on ways we can improve. I have found that at Duo everyone is more than willing to help out and learn together, so something as simple as sitting in the break room to chat about something or going to get coffee is a fun and easy way to work together to overcome any challenge.
How did you get your job at Duo?

I had worked in technology for large and small companies, but never a medium-sized start up, like Duo. A friend mentioned Duo to me and a quick LinkedIn search revealed that someone I used to work with was a Solutions Engineer at Duo. I reached out to him to see how he liked it, to learn more about the company, and if there were any open roles they were hiring for that I would be a fit for. The more I spoke with my recruiter and met the team, I knew this was the place for me. Everything I learned made me more excited for the opportunity and I'm so happy to be here, doing work I love with amazingly smart people.
What is the first thing you do when you come into the office? 
Prior to the pandemic, I would say hi to our friendly lobby ambassador who is always there when I step off the elevator.  I put my bag down and head to the kitchen where the cold brew is on tap. At my desk I review my to-do list, identify if there are any frogs I need to eat first then get to work. 
Any big projects or goals you're currently working on?
Duo is expanding internationally, and I am working on moving to Sydney, Australia for a two-year long term assignment. I've been building new relationships with vendors, partners, customers, and sellers in ANZ (Australia and New Zealand) and producing virtual events for our customers and prospects down under. I've been reading more Australian news and keeping up with the state of cybersecurity over there. Looking forward to actually being in region, when it is safe to travel again and doing live events for customers. 
What's an important lesson you've learned while working at Duo?
Try new things, think outside of the box, and don't be afraid of failing. I am a big believer in failing fast and failing often, but fail forward. Sometimes it will be the wrong decision, but you won't know unless you try. Trying something new could just be the missing piece to helping you grow exponentially. To truly live up to our value of "Engineer the Business"  — risks and failures are inevitable. Knowing that failure is a stepping stone to success helps me to keep going and looking for new ways to be better.
How is Duo different than other places you've worked?
Everyone at Duo is happy to show up to work and brings their full "real" selves with them. We are one big (and growing) family that celebrate together, respect each other, and wants the best for everyone. It is not common to hear complaining or negative attitudes, which makes for a great work environment.
How is your role at Duo different from roles you've had with other companies?
I feel that our team dynamic is strong and continuing to get stronger every day. Rather than working in silos and trying to do everything on our own, we have a well-rounded team of people with different strengths. We leverage everyone on the team to do our roles successfully. I have support from other facets of the marketing team that are all critical in helping me achieve what I need to do. I have never had this much support in working in tandem with others as I have now.
What would you tell someone considering a role at Duo?
This is a special place filled with passionate people. A good book to read that describes the culture here well is "The Ideal Team Player" by Patrick Lencioni. If you are ready to be part of a team that works hard, has fun, and learns together, Duo is a great place.
####

We're hiring! If your passion is collaborating with inspiring teammates, and creating and supporting products that make a difference, we want to hear from you. Check out our open positions!