Industry News
#WeAreDuo Employee Spotlight with PMM Amanda Rogerson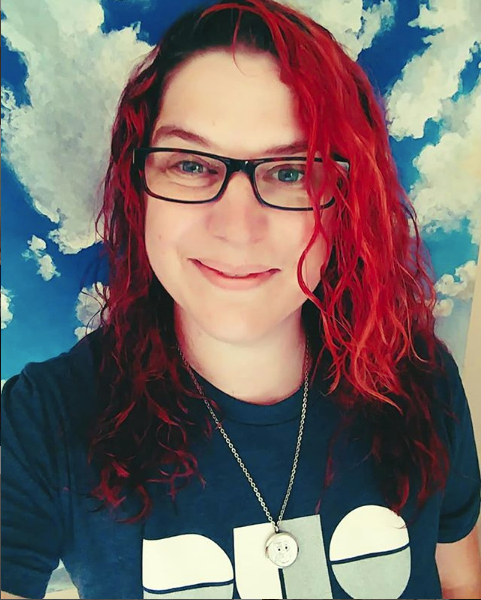 Have you ever wondered what life at Duo is like? Or what it's like to be an Engineer, Product Designer, Account Executive etc. at Duo? How current employees landed their jobs or important lessons they've learned while working at Duo? 

We get these questions all the time and that's why we're sitting down with employees to learn what life at Duo is like for them! #WeAreDuo
We sat down with Product Marketing Manager, Amanda Rogerson to learn about what she does and her experience at Duo. 



Amanda Rogerson

Employee Name: Amanda Rogerson
Title / Department / Office Location
Product Marketing / Remote in Canada 
 How long have you been at Duo, and what do you do here?
Since Sept 2018, I was brought into the team to understand market requirements and create content to drive market awareness in a variety of areas.  
What's your day-to-day like at Duo?
No day is the same, this role is an exciting intersection for internal and external personas. Depending on the project I am engaged in I could spend my day doing market research, gathering customer requirements, drafting and reviewing content, enabling our sales team, or presenting to drive awareness. I also spend time understanding how other vendors are providing solutions. It's helpful to understand what other vendors are doing to solve the challenges being faced and be able to communicate the value that we are able to offer in contrast. I have a unique perspective on competitors and see them as unlikely allies who actually drive innovation and inspiration to deliver best in class solutions.
What tools do you use to help you do your job? 
I use a variety of tools on a daily basis. The most important tools I would say are, research and analysis, communication and story-telling, which could be argued to be skills rather than tools. My counter-argument is that without communication tools and the ability to create and present stories on different mediums I wouldn't be effective in my role. Without the ability to conduct research and analysis I wouldn't be able to ensure that the message we create resonates with it's intended audience.
How do you and your team collaborate with other teams within Duo?
As I mentioned above this role is an intersection between multiple stakeholders. Whether it is working with our customers to understand the problems they need to solve, the product team around the latest product development, the sales team so they can communicate how our products deliver solutions, or the marketing team to identify how we can drive awareness and visibility in the market, in this role I get to create solutions and help a diverse audience.
How did you get your job at Duo?
I was working with another authentication vendor in the market, so I have been in the space for the past 5 years. When I went through my interview process I was required to present a customer story in which I thought outside of the box and showcased an ability to think creatively and critically about the challenges that are faced in the cyber-security space.
What is the first thing you do when you come into the office?

The first thing I do every day is spend an hour just reading industry news, keeping dialed in to the market and what the top issues are that are being discussed.  The security space is constantly changing with new technologies and new threats, I feel that staying informed helps me to create content that is relevant and that resonates
Any big projects or goals you're currently working on?

Some of the big problems that are trying to be solved in the security space right now are around ideas of zero-trust security and the notion of passwordless. I am working with cross-functional teams inside and outside Duo and Cisco to understand what these two philosophies mean and what type of solutions are needed.
What's an important lesson you've learned while working at Duo?

Be Bold. The challenges being faced in the security space aren't going to be fixed by taking the safe route. We need to be bold and think outside of convention to find solutions to challenges being faced. This may mean things like collaborating with other vendors who could be seen as competitors, sourcing outside perspectives, or thinking creatively about solutions that may defy convention.
How is Duo different than other places you've worked?
I would have to say it's the culture, hands down! I have never worked at a place where people leave their ego at the door. It really is a culture of being kinder than necessary not just within Duo, but evidence by the community and involvement outside of the corporate walls. Other companies have mission statements and values, but what is truly different is that Duo employees live those values and are committed to the mission. It is refreshing and invigorating.
How is your role at Duo different than roles you've had with other companies?

At past companies I never had the title product marketing manager though I executed the roles and responsibilities.
What would you tell someone considering a role at Duo?
It will change your life! Day to day, we focus on the give and take. We give our best and we give of ourselves (because giving back is built into our DNA.) We take accountability, we take bold steps, and we take difference to heart. Because without diversity of thought and a commitment to equality for all, there is no moving forward.
We're hiring! If your mission is collaborating with inspiring teammates, and creating and supporting products that make a difference, we want you! Learn more at duo.com/careers