Industry News
#WeAreDuo Employee Spotlight with Ryan Williamson-Cardneau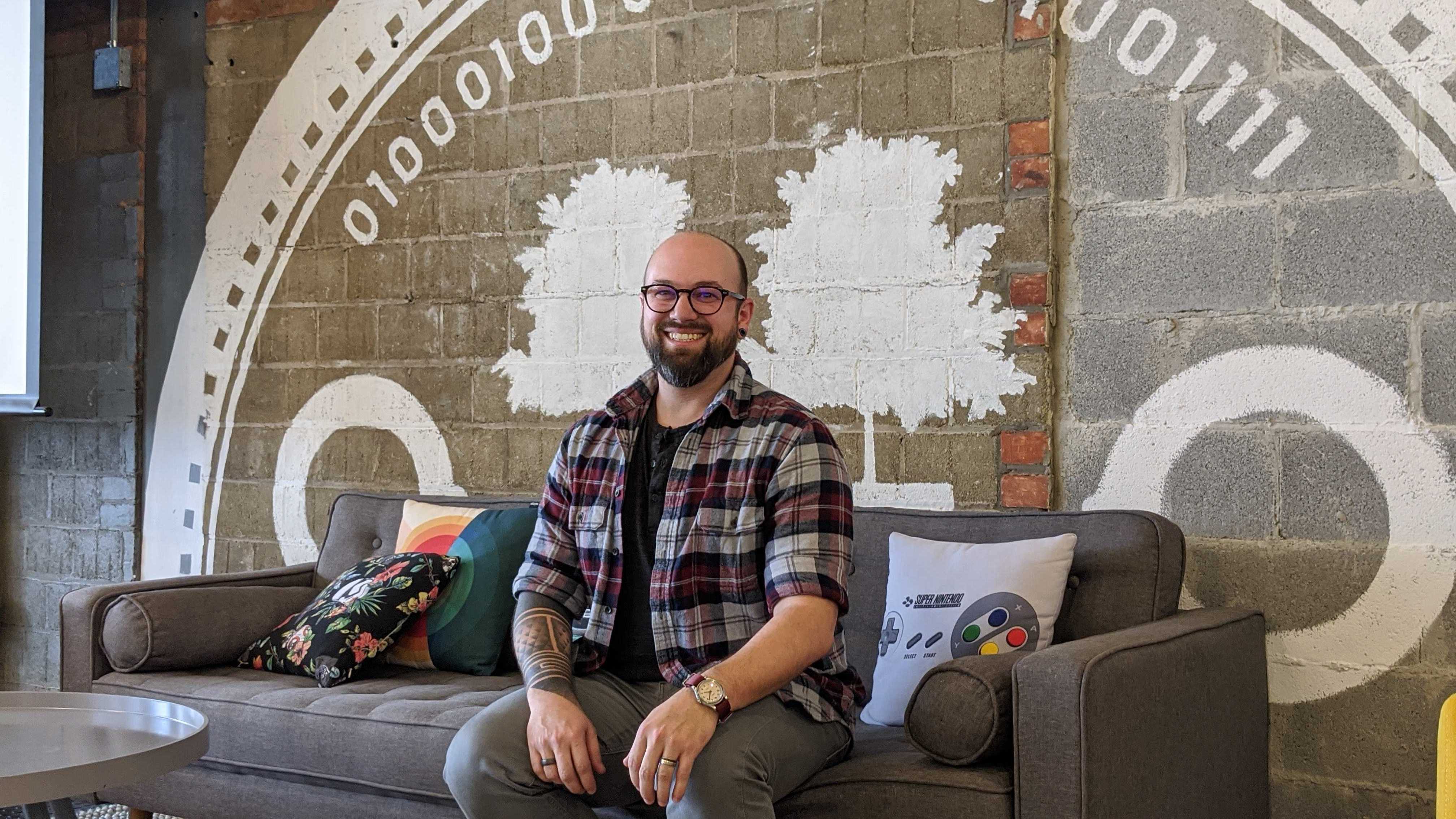 Have you ever wondered what life at Duo is like? Or what it's like to be an Engineer, Product Designer, Account Executive etc. at Duo? How current employees landed their jobs or important lessons they've learned while working at Duo? 

We get these questions all the time and that's why we're sitting down with employees to learn what life at Duo is like for them! #WeAreDuo
We sat down with Product Designer, Ryan Williamson-Cardneau to learn about what he does and his experience at Duo. 

Ryan Williamson-Cardneau
Employee Name: Ryan Williamson-Cardneau
Title / Department / Office Location
Sr. UX Engineer / Product Design / Ann Arbor 
How long have you been at Duo, and what do you do here?
For some time, past 4 years now. I work on Duo's design system called Tellaro.
What's your day-to-day like at Duo?
I spend lots of time talking with both engineers and designers to discover opportunities where we are able to create solutions for faster design, or alleviate pain points engineers may have building UI's (user interfaces).
What tools do you use to help you do your job? 
I use Sketch, Abstract, CSS, Javascript, HTML and my caffeine-fueled brain. 
How do you and your team collaborate with other teams within Duo?
We mostly listen to our users. Listening is probably our strongest superpower to make sure that what we invest our time in is actually useful and solving a real problem for our users. 
How did you get your job at Duo?
I reached out and bugged our head of product design Sally Carson. A LOT. There's actually a longer story to this, but the short of it is that Sally took a chance hiring me and gave me the opportunity to grow systems thinking in design at Duo.
What is the first thing you do when you come into the office?
Coffee. Maybe lights if I can't see the coffee machine yet. Lol. 
Any big projects or goals you're currently working on?
We are currently focused on driving adoption of our design system Tellaro, as well as curating content for it. We've been exploring new ways that we can leverage collaboration with other engineering teams to promote component-driven development.
What's an important lesson you've learned while working at Duo?
Never be afraid to reach out and ask for help. We're incredibly fortunate at Duo in this regard. There's never been a moment where someone hasn't taken the time or effort to really try and help out when I've had a problem or a question.
How is Duo different than other places you've worked?
Everyone is very supportive. Basically this place is an amazing intersection of not only crazy smart people, but crazy nice people.
How is your role at Duo different from roles you've had with other companies?

Autonomy + Trust. In short, there's been amazing opportunities to take skills I've used in the past at agencies; dog food them and grow them. Coming into my role at Duo we had no other role like it, no real plan for how the role would grow but over time with trust and the autonomy to explore what designers and engineers have needed, we've been able to grow a team focused on this intersection and begin to tackle some really wicked problems. 
What would you tell someone considering a role at Duo?
Do it. Especially if you don't come from a security background. If you have passion and care about people there will always be opportunities and room to grow at Duo.
We're hiring! If your mission is collaborating with inspiring teammates, and creating and supporting products that make a difference, we want you! Learn more at duo.com/careers