Industry News
#WeAreDuo Employee Spotlight with Swetha Amruthur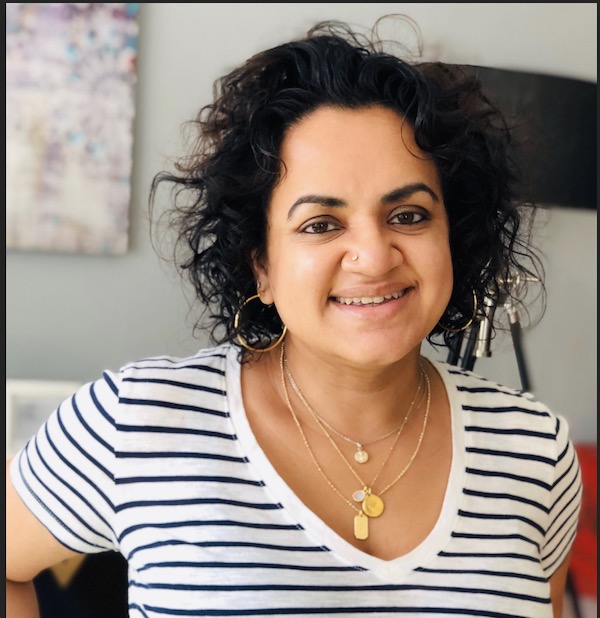 Have you ever wondered what life at Duo is like? Or what it's like to be an Engineer, Product Designer or Account Executive Duo? How current employees landed their jobs or important lessons they've learned while working at Duo? 
We get these questions all the time and that's why we're sitting down with employees to learn what life at Duo is like for them! #WeAreDuo
We sat down with Senior Customer Success Manager, Swetha Amruthur to learn about what she does and her experience at Duo.

Swetha Amruthur
Title / Department / Office Location
Senior Customer Success Manager / Remote in Washington D.C.
How long have you been at Duo, and what do you do here?
I have been at Duo for a little over a year now. I work closely with our enterprise Federal sector customers to ensure their business goals & needs are met and all their Duo deployments are successful throughout their life cycle with Duo.
What's your day-to-day like at Duo?
I would describe a typical week vs. a typical day at Duo. As my customers are my main focus and priority, I tend to have weekly or bi-weekly syncs with them (discuss deployment status, issues, concerns etc.), in addition to the impromptu chats and emails. Also, I find myself connecting internally with Duo individuals from other teams for knowledge sharing; discussing lessons learned or just to get to know them better! Planning out the week is key, but then so is being prepared to let customer needs take precedence as needed.
What tools do you use to help you do your job? 
Data and access to it is key for me to be successful in my role. Our documentation and knowledge base is robust. I often find myself referring to each, and guiding our customers to them as well. We also have several internal tools that are highly useful and most of them can be found in our internal CS Hub. Access to individuals across the organization has also been a key part in gaining knowledge and solving complex customer problems and Slack has been a great tool in achieving this.
How do you and your team collaborate with other teams within Duo?
The one thing that never fails to amaze me about Duo is the collaborative mindset of the individuals who work here. Each Customer Success Manager is partnered with a Customer Solutions Engineer and we work together on all customer engagements. I also find myself reaching out to individuals from various teams (product, marketing, compliance, training, sales etc.) and love how everyone goes above and beyond to achieve our customers' success!  Strong relationships and communicating internally often is one of the most important aspects of being a successful CSM.
How did you get your job at Duo?
I came across a job posting on LinkedIn and started researching the company.  The culture, the people and the business problem the company was trying to solve piqued my interest.  After several interviews and getting to know a few individuals at Duo, I was sold and apparently so was Duo making for a great fit!
What is the first thing you do when you come into the office? 
Since I work remotely, the first thing I usually do is brew a large pot of coffee or tea (depending on my mood). With a cup in hand, usually the first thing I do is plan out my day and create my checklist.  Checking my emails and knocking out the critical items usually comes next. Organization and discipline is very important, more so being a remote worker as time can get away from you very fast!
Any big projects or goals you're currently working on?
Our Federal CS team just added two new hires, yay! Onboarding them and showing them the ropes both internally and externally has become a priority.  They are a great addition to the team and it's a great feeling watching this team grow!
What's an important lesson you've learned while working at Duo?
Coming from a non-security background, everything was new to me.  Keeping an open mind and the willingness to learn has played a key part in being successful here at Duo.
How is Duo different than other places you've worked?
Culture! I have yet to come across a group of individuals that are open, willing to teach/collaborate, and invested in each other's success. It has been an amazing ride so far and I don't see myself jumping off any time soon! 
How is your role at Duo different from roles you've had with other companies?
Being the first Federal (customer service manager (CSM), I knew what the ultimate goal was. However, the path to the end goal was not defined yet. Having that opportunity to define and build that path has been very exciting and fruitful (with the help of amazing colleagues and management)!!
What would you tell someone considering a role at Duo?
Yassss, you will love it! 
####
We're hiring! If your passion is collaborating with inspiring teammates, and creating and supporting products that make a difference, we want to hear from you. Check out our open positions!