Industry Events
WEBINAR 9/24: Duo and Cisco ISE are the Ingredients for Success
Anyone who knows their way around a kitchen knows that to create a scintillating dish, you need to have the right ingredients. The same could be said for any successful network administrator or engineer — you need to have the right tools to implement a secure environment. 
Quality control in cooking is key to ensure that only the right ingredients are added together in the right way to achieve the best outcome. The same approach is used in today's organizations — many are using a complicated mix of cloud apps, on-prem systems, BYOD, IoT and more. 
The recipe for successful security implementation for these complex infrastructures is to have policy controls in place for both application and network access across your campus, data center and clouds. Modern security for networks requires tools that provide deep visibility into users, devices, and applications on a single pane of glass.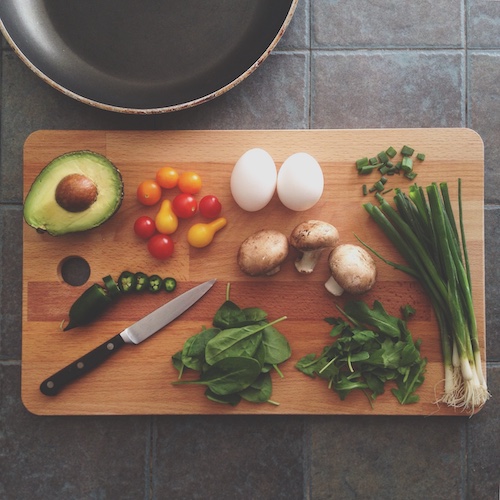 The best ingredients to achieve the maximum security for your organization is to implement multi-factor authentication (MFA) and risk-based dynamic controls to ensure only the right people with trusted devices get the right level of access required for their role in the organization.
 A "zero trust for the workforce" security model answers these challenges by treating every access attempt as if it originates from an untrusted network. This model focuses on authenticating users and checking the security posture of devices before granting access to applications. 
By combining the power of Duo Security with Cisco Identity Services Engine (ISE), we provide premium ingredients to implement modern access control in a simple, yet proven to be extremely effective way.

 A Recipe to Simplify Visibility and Device Compliance
Your network and the devices on it play a part in the success or failure of a great technology recipe. Decentralization of device management and the rise of BYOD (bring your own device) can leave administrators wondering which users access resources and how safe their devices are. Outdated software is routinely exploited, and without current endpoint security protections people can unwittingly turn their devices into problems for your network. It would be like using spoiled ingredients and hoping the result is appetizing.  
Two simple ingredients to leverage are ISE and MFA as strong access controls that are easy to replicate anywhere in the environment and spin up deliciously.
Cisco Identity Services Engine (ISE) helps organizations gain visibility and control over who and what's on your corporate network consistently across wireless, wired and VPN connections. As users and devices connect to the network, ISE confirms identities against its own user repository and authenticates those users before it grants and controls access. Duo Security compliments this visibility by providing device insights for any device connecting to applications, including shadow devices that are not connected to the corporate environment.
With multi-factor authentication and adaptive access controls, Duo provides the ability to authenticate the user connecting to the resource and verify the access attempt. Through granular access policies at the application or group membership level, administrators can establish controls to grant or block access attempts by identity or device based on contextual factors such as user location, network address ranges, biometrics, device security and more.
For devices connected to the corporate network, ISE together with Cisco AnyConnect Secure Mobility Client checks the security posture (vulnerabilities) of devices that connect to your network. Duo's Trusted Endpoints augments these controls and lets you issue device certificates that are checked at login for greater insight into and control over your BYOD environment, while limiting access by any personal devices that don't meet your security requirements and aren't connecting directly to the network. 
 Cook up the perfect security recipe for success with ISE and Duo, you'll benefit from simplified, secure controls needed to grant appropriate access while protecting your organization from the risks of unauthorized people and devices. 
Join the free Duo and Cisco on Thursday September 24th webinar to learn more recipes for how combining the power of Duo with ISE can help your organization adopt a zero-trust approach to modern, simple and effective secure access.