Industry News
What Makes A Team, A Duo Team
This article is part of a series of posts produced by the Duo interns, highlighting their experiences and the projects they worked on this summer. And be sure to check out our open internship positions.
Hey! Duo summer intern here - it's been almost two months since I started interning at Duo and it has been one wild ride. It was thrilling getting into it, and still is, but I surprisingly never felt as if I were missing a beat or felt overwhelmed.
The way everyone kept such close communication with each other in this fast-paced workstyle surprised me. Yes, there were a lot of meetings, but no one missed a detail or was left wondering what other teams at Duo had finished working on. Even me, the intern who had to get taught everything from scratch, was never left out of the loop. It made me wonder what my Duo team was doing that was working so well.
I had been a part of other teams at previous jobs, medical offices, database teams, but they hadn't gotten the mix of people and teams to work just as seamlessly yet.  After some pondering and debating, I can now present three things that my team does that makes them work efficiently, effectively, and, essentially, like a Duo team.
1. Conversations between conversations
If you've worked in an office with a group of people before, you know how that there are usually five different conversations consistently happening. Updates on people's personal lives, weekend plans, or just casual chats about new restaurants people have tried. It usually felt like a way to interrupt the silence of the room or to ensure people felt comfortable as they walked in.
Those conversations are definitely key to keeping the team close and reminding everyone to feel comfortable enough to ask whatever they want. But it somehow still felt stiff at my previous jobs as I constantly felt the need to prepare to ask something or to find just the right time to ask it.
Flash forward to my time at Duo, there really isn't any feeling of stiffness with the team. I always had my manager catch up with me and ask how I've been feeling and if any concerns or questions have arose. But it wasn't just him, any coworker I talked with would always ask me similar questions.
You could probably imagine it getting repetitive after hearing it every day. That wasn't really the case though. Our work here is never dull or repetitive, it's the most fast-paced work environment I have experienced because of all the updates and changes happening in our team and outside of it. The repeated questions were necessary and everyone knew that because they had all experienced coming to Duo and spending their first few months overwhelmed.
So there were a lot of engaging work conversations, but in between those conversations were our own personal conversations. We got to relate to one another on a personal level and everyone was interested and excited about what you had to say.
There's a phrase I hear around here a lot, and that's being "Kinder Than Necessary." People showed that phrase more than they said it, everyone actually cared about someone's obsession for antiques or their recent trip to Toronto. Sure, work conversations are a constant. But so are conversations about each other's dogs or hobbies – the kinds of conversations that build human connections.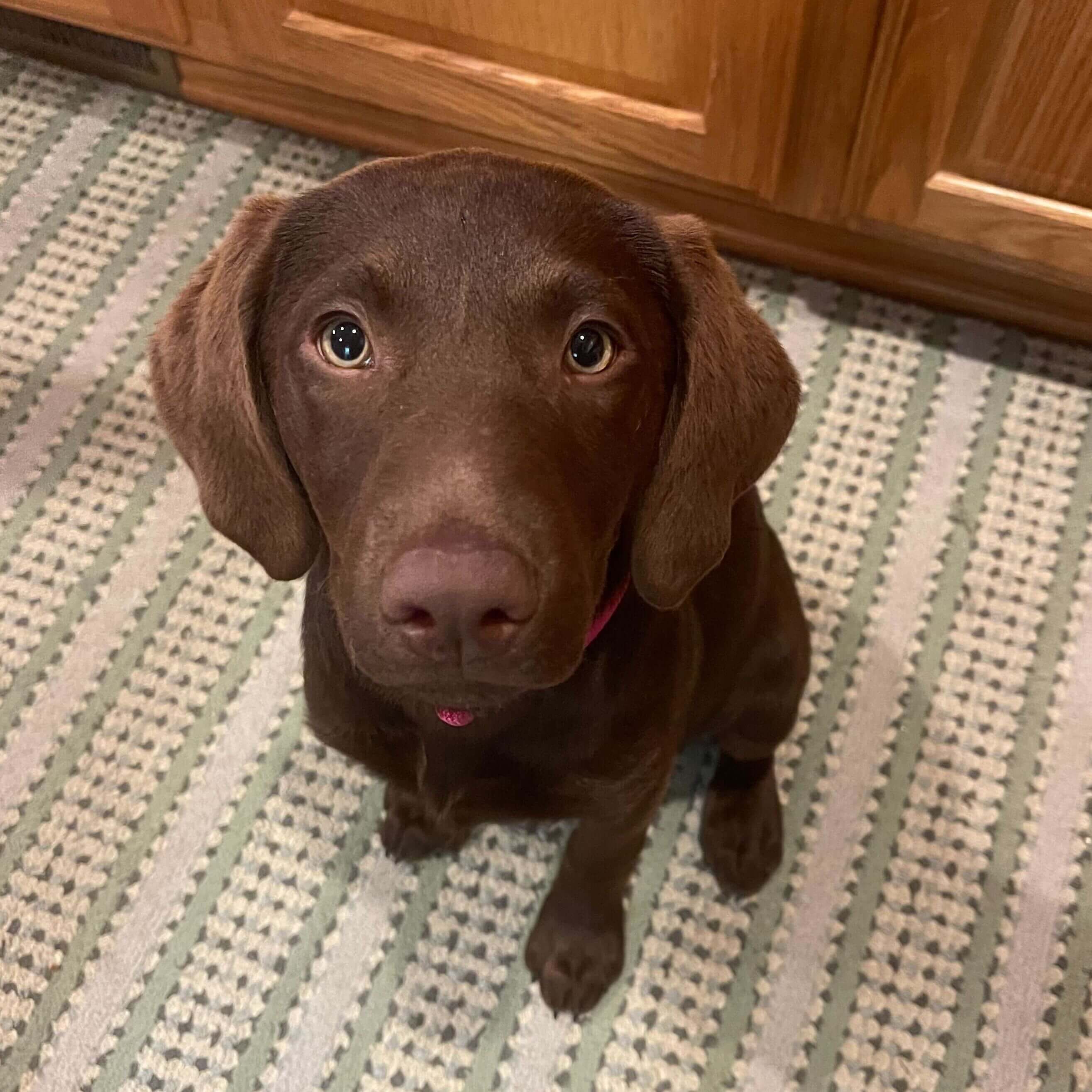 2. The manager doesn't do his job solo
When you imagine a traditional manager, it's usually a grumpy old man who tries to get people to finish tasks on time. In my mind it was also the person who was in charge of helping to me to get through my first tasks as an intern. At Duo however, it's really not one person per job.
We do have our teams divided for specific parts of the company and different job titles for everyone, but it never felt black and white. Everyone's jobs overlapped and I found myself being taken care of by the whole team, not just my manager. Everyone checked up on me, invited me to ask them questions, and looked over the different tasks I was doing.
No one's forced to get involved in other people's tasks or other teams tasks, but we do. In fact, everyone is genuinely interested in what's going on with other people's work. It helps everyone have a better idea about how the company is working as a whole and not just how your own tasks are working.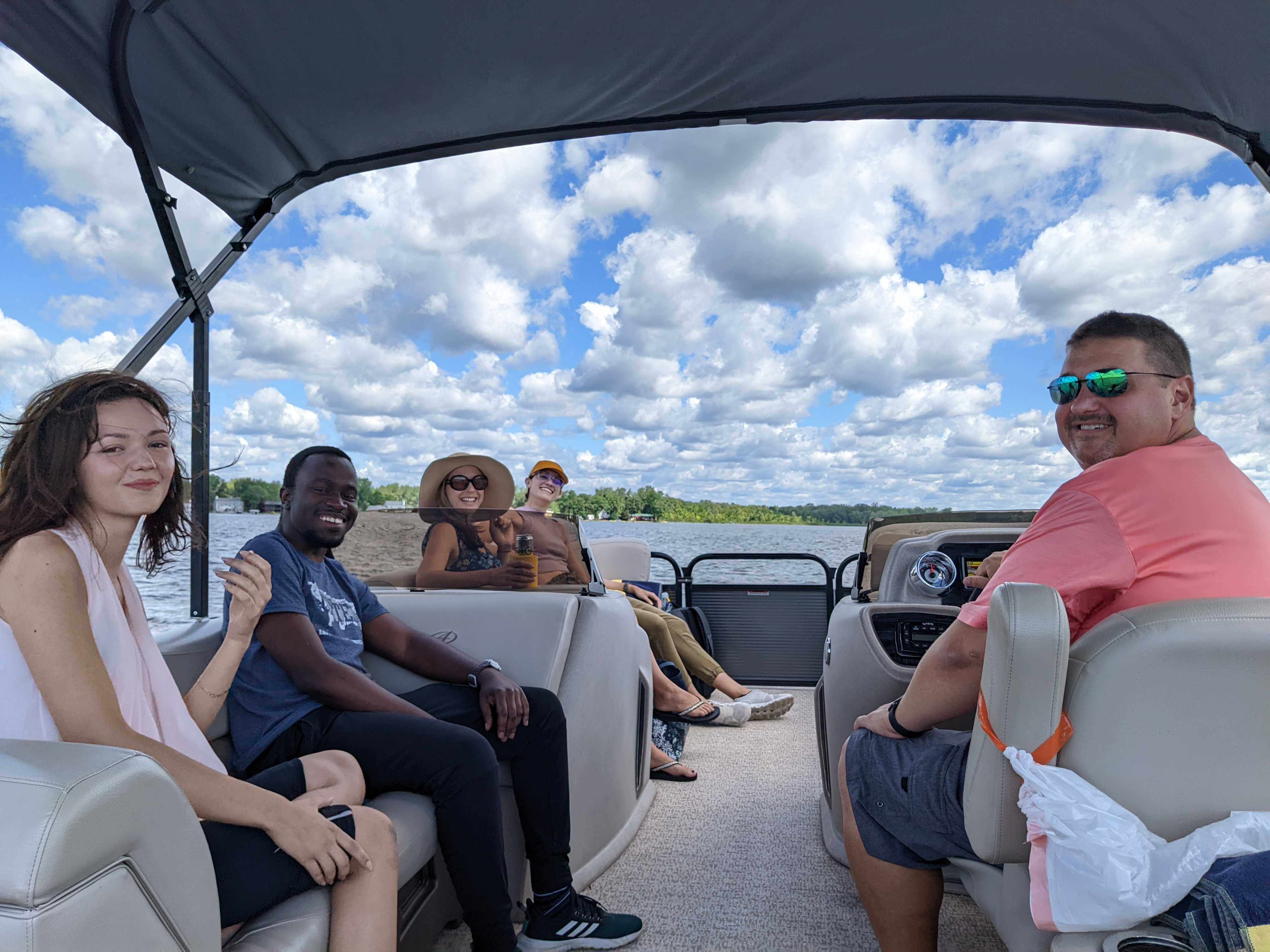 There are a lot of ways we stay connected, like sharing what we accomplished in our own teams every few days and we analyze it even more every sprint (which is every two weeks). There are also presentations done with multiple teams where we can hear the new things other teams have accomplished.
Now, many people probably sigh at the thought of dozens of meetings. That's where people's interest in learning comes in, 'cause it's not just about sitting through presentations but about talking to different people and teams and asking questions to keep everyone on the same page. It's refreshing to see people care about everyone's work and being involved in the company's work as a whole on top of their own work. We all want to progress forward, and to progress with each other. 
3. Days for me, for you, for us
As important as meeting up with coworkers and catching up on work stuff is, it can turn out to be a lot. With so many meetings scheduled every day, even I found it hard sometimes to find time to just finish my own work. Cisco had set up focus days they do every first Wednesday of the month where no meetings are planned for that day in order for people to get time to just focus and catch up on all their work.
Duo took it one step further and created weekly focus days every Wednesday, and it is the one of the greatest ideas any team I've been on has had. It works so well because there already is so many conversations going on during the entire week, every day. We are always striving to keep each other up to date, so when Wednesday comes along, we work without interruption on our tasks we may have had to set aside, and then we reconvene the next day and get to share what we've gotten done.
It helps keep my productivity levels as high as my conversational levels are. Of course, if need be, there's no law against having meet ups that day if you want it. It is your focus day, to focus on the things you know you want to get done.
On top of that, Cisco has 'Days For Me' where the entire company gets periodic dates off of work. Where instead of getting focus days for work, you get focus days for your life outside of work; for your friends, family, pets, or whatever you want to do with that day. I know this isn't something most people can personally just choose to put in place, but if a team had the opportunity to give these 'Days For Me', I'd say go for it.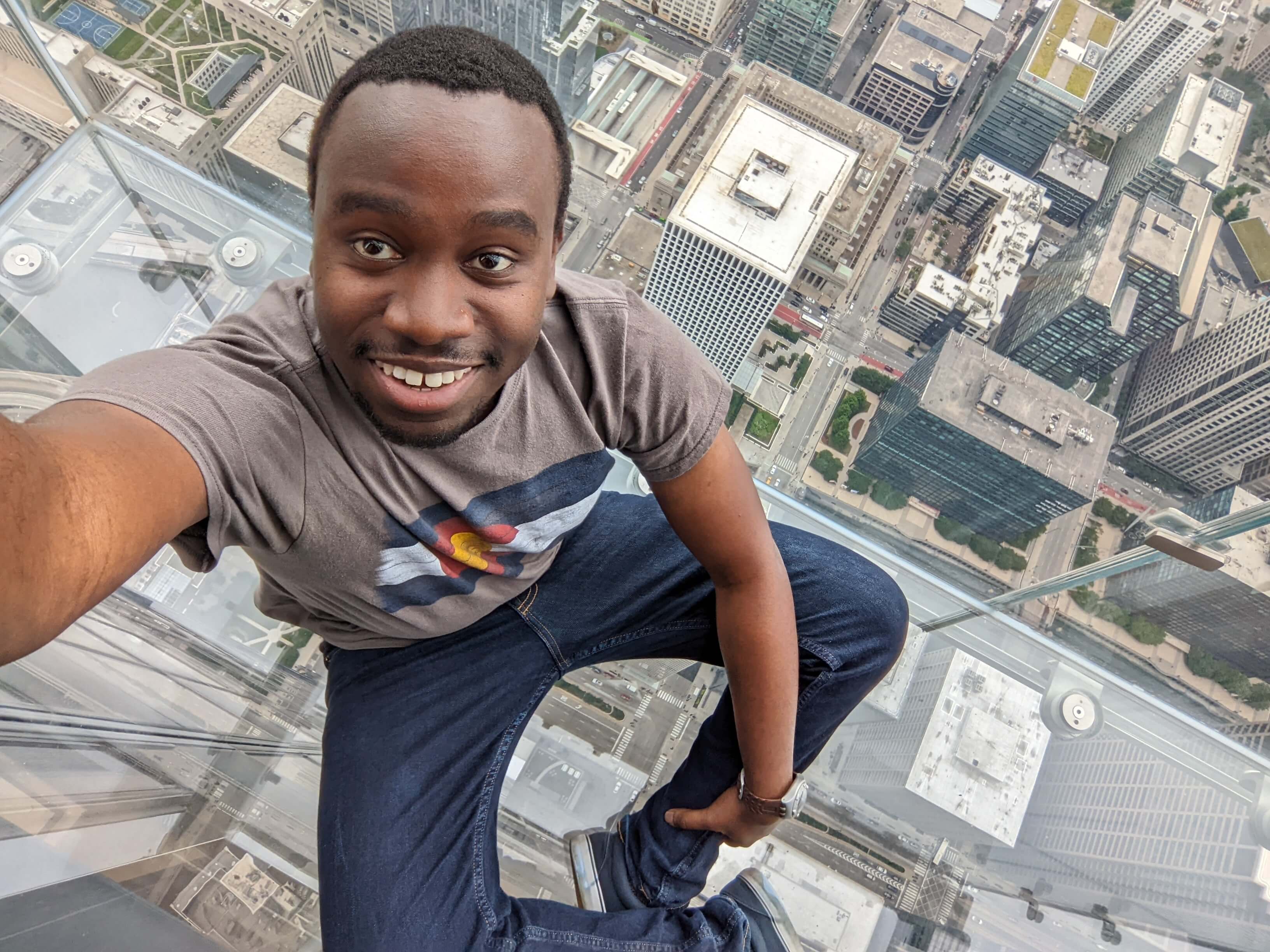 Being able to have your personal life in balance allows you to be ready to balance the hustle and bustle of work. It's just for a day and that can seem like almost nothing to some people, but instead of thinking it as a time to completely reset, I look at is as your day to focus and catch up on all of your personal things. After all, taking time off for tropical vacations is when the real resetting happens.
But, how do we make these three happen?
How do you shape an entire team to truly care and get interested in other people and their work? It could be the leaders always repeating to be kind and open to learning, or our different goals/slogans posted everywhere.
My best answer to it is to lead by example. If the people I'm working with start doing something different, chances are I'll follow along, especially if I feel like it helps us all out. And when you are really careful with who you choose to hire (like Duo is, I'll just say my internship process was stuffed with a lot of different interviews), you find that everyone in your team actually wants what's best for everyone and will put in the effort to accomplish your team, and your company's, goals.