Industry News
3 Tools Product Designers Can Use to Organize Their Work
This article is part of a series of posts produced by the Duo interns, highlighting their experiences and the projects they worked on this summer. And be sure to check out our open internship positions.
One of Duo Security's core values is "Building for the future," which can feel like a big goal to work towards. Because designing products in the security space is complex, the first (and ongoing) step I take to work towards this value is staying organized. There are several tools the Duo design team uses to organize ideas, meetings, and decisions.
As a product design intern at Duo, I mainly use three types of tools — document space, whiteboard, and calendar — to accomplish my tasks:
Tool #1: Document Space
Product design includes a lot of documentation, and tools that keep track of documents in one place help with keeping things in order. My app of choice is Notion, but other options (like Coda, Google Drive, Microsoft OneDrive, Dropbox, etc.) can work just as well.
My biggest consideration when choosing where to keep documents was how accessible the tool is for me and the people I work with. I went with Notion since most people on the Duo design team were already using it, and I was familiar with the tool and its capabilities. Each team uses Notion in the way that works best for them — here's how I use it!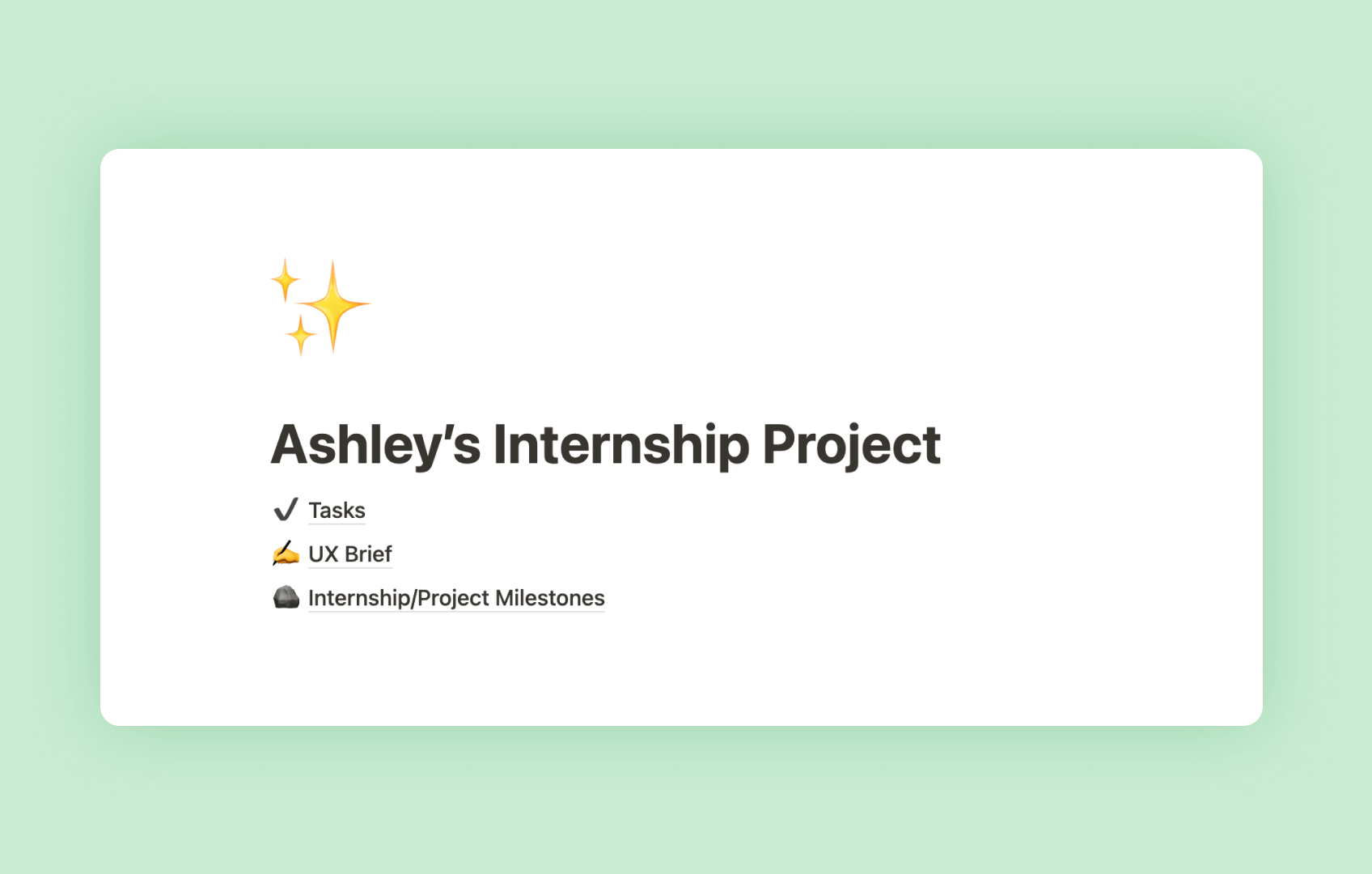 The Duo Design Notion Workspace is divided into different teams. Under my design team, I created my own space. The space I use the most often within this Notion page is my own Kanban board. I use a Kanban board since it makes it easy to see all my documents and tasks in one page. I organize everything by the status of each task I have to complete.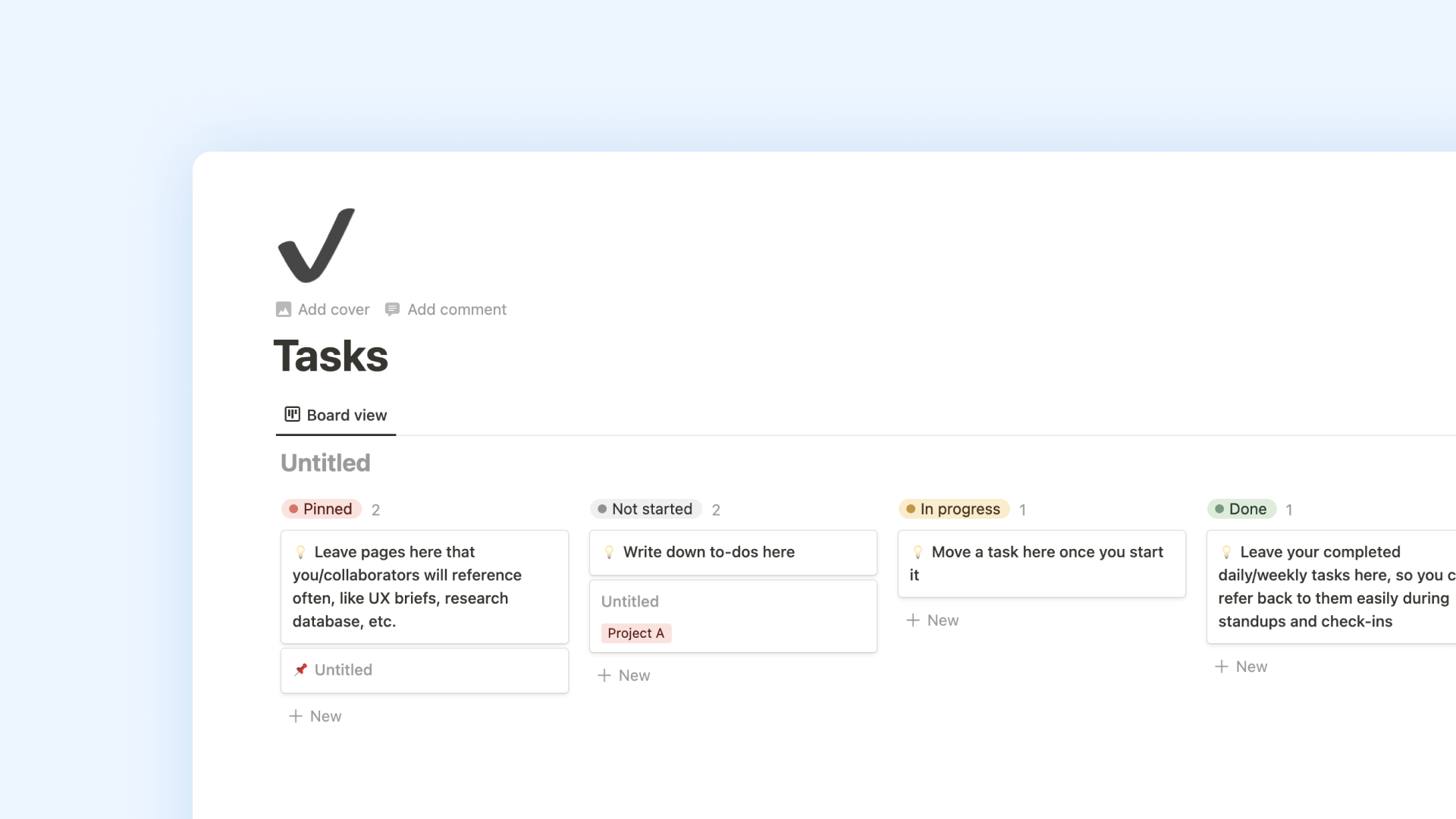 If you're looking for a starting point for your internship or project organization, you can duplicate this template and customize it to fit your own needs! Some pages that could be helpful to add:
1:1 notes with your manager

Your internship goals and progress

Research folder

Personal notes
You can also easily edit it to fit a larger team's needs by adding Assignments to assign people to tasks, and tags to help differentiate between different projects.
Tool #2: Digital Whiteboard
Designing for security means dealing with lots of complexity. Using Figjam (or any other whiteboarding tool, like Mural or Miro) is a great way to gather all your ideas before tidying them up.
The FigJam iPad app lets you sketch loose and quick wireframes at a low-fidelity level to help get your ideas out quickly. Sketching with pen and paper and inserting sketches into the file later works just as well. After sketching and ideating, dividing the file into sections helps with organizing the different ideas that came up.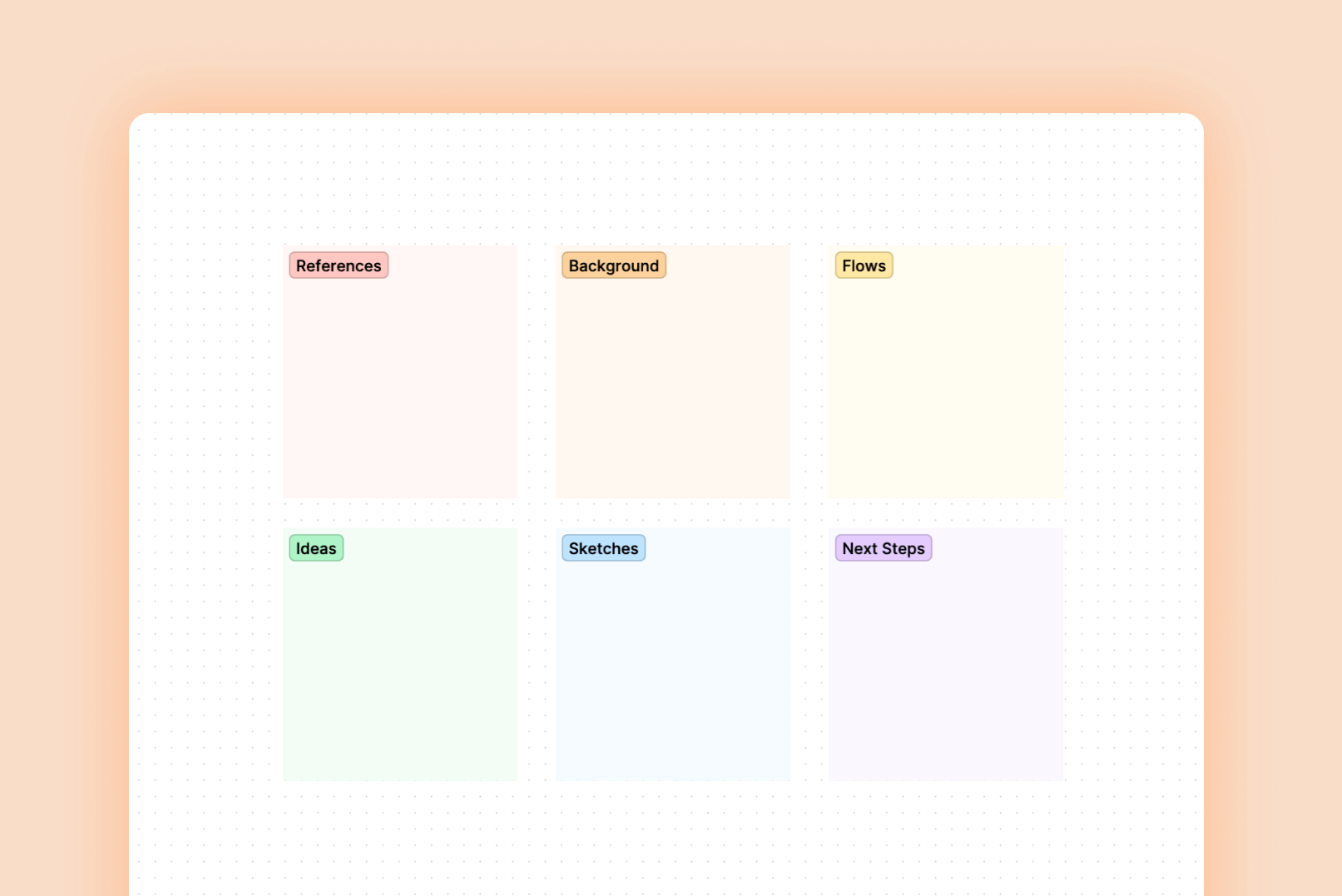 One benefit of having a digital whiteboard is that it facilitates conversations between you and your collaborators. My mentor and I used FigJam to do a design jam session using the pen, sticky note, and timer capabilities, which helped us flush out and discuss ideas easily.
We worked directly in an existing file, but there are also pre-made templates that can help with brainstorming, user journey mapping, and any other purpose you might need.
Tool #3: Calendar
Your digital calendar can be a great tool to organize your time. I set a recurring, tentative "Focus time" event in my calendar at the beginning of my internship. This signals to collaborators to select other times to book meetings. This worked well for me — I booked out every Wednesday for focus time, which often gave me the entire day each week to do heads-down work!
At the beginning of the day, I sometimes schedule events within those blocks to work on specific tasks to help me stay on task and keep track of the time I allot to each project. Having the calendar open helps me mentally prepare for the things I am aiming to accomplish for the week.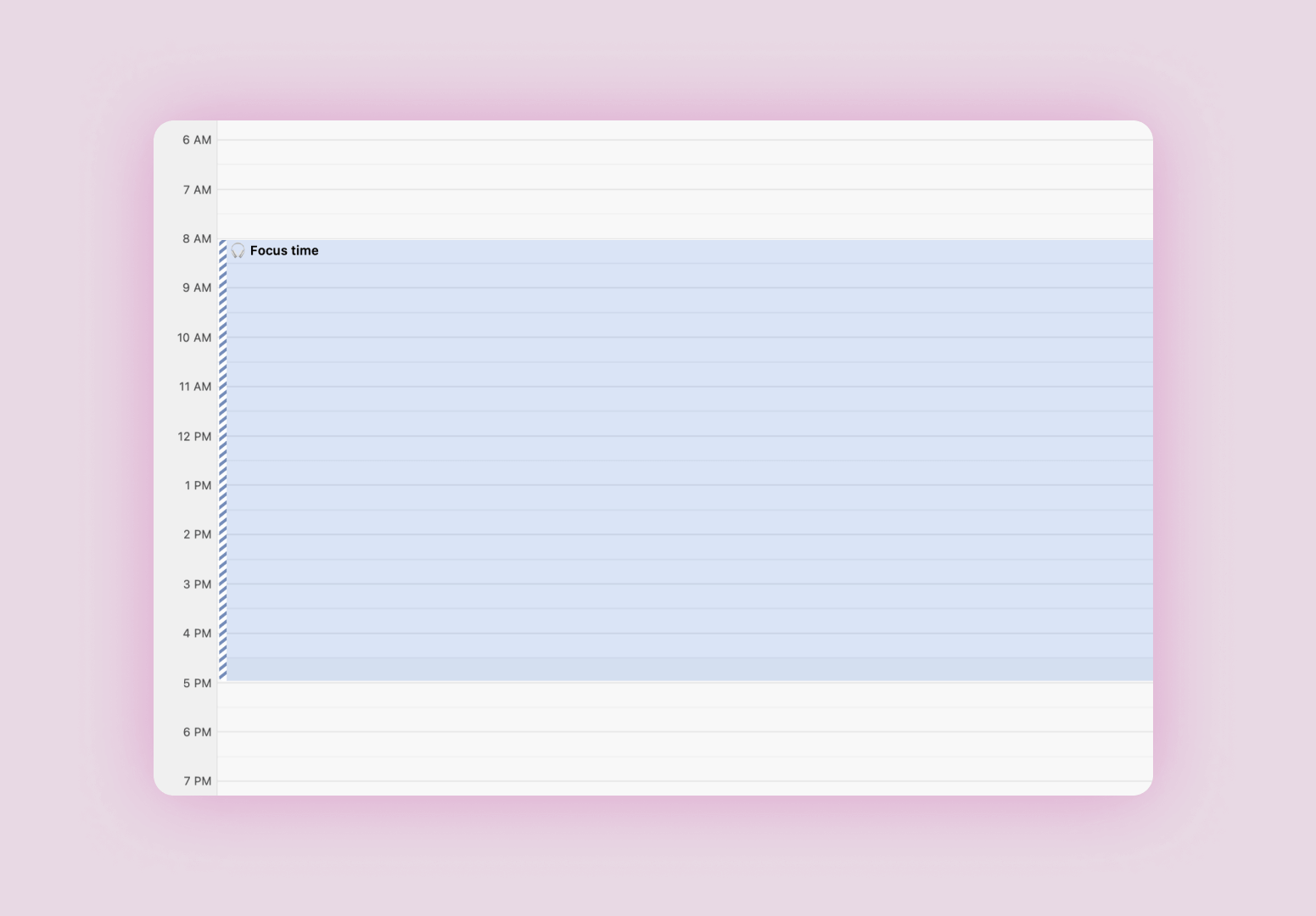 I previously just used my digital calendar to keep track of meetings with other people, but adding my own personal "events" to work on specific tasks made those meetings more productive — It helped me to finish necessary items in time to prepare to discuss them with other people.
Moving Forward
When I first started my intern project, setting up my document space, digital whiteboards, and calendar helped me gather all the things I needed to do my best during my product design internship. I hope that using or remixing some of these tools and templates helps you too!