Product & Engineering
Strengthen Security: Duo SSO Integration with the KnowBe4 Security Awareness Training Platform
In today's digital landscape, organizations seek to bolster security and mitigate phishing due to the growing cyber security threats. Cisco Duo has partnered with KnowBe4, a leader in security awareness training, by integrating our Single Sign-On (SSO) product with the KnowBe4 Security Awareness Training platform.  Now joint customers can leverage the native integration to deliver a single sign-on experience when logging into KnowBe4's platform and other integrated applications.
"Over 500 million phishing attacks reported in 2022. For perspective, that's over double the number of reported attacks in 2021." - Forbes
Elevate security training with KnowBe4 Security Awareness Training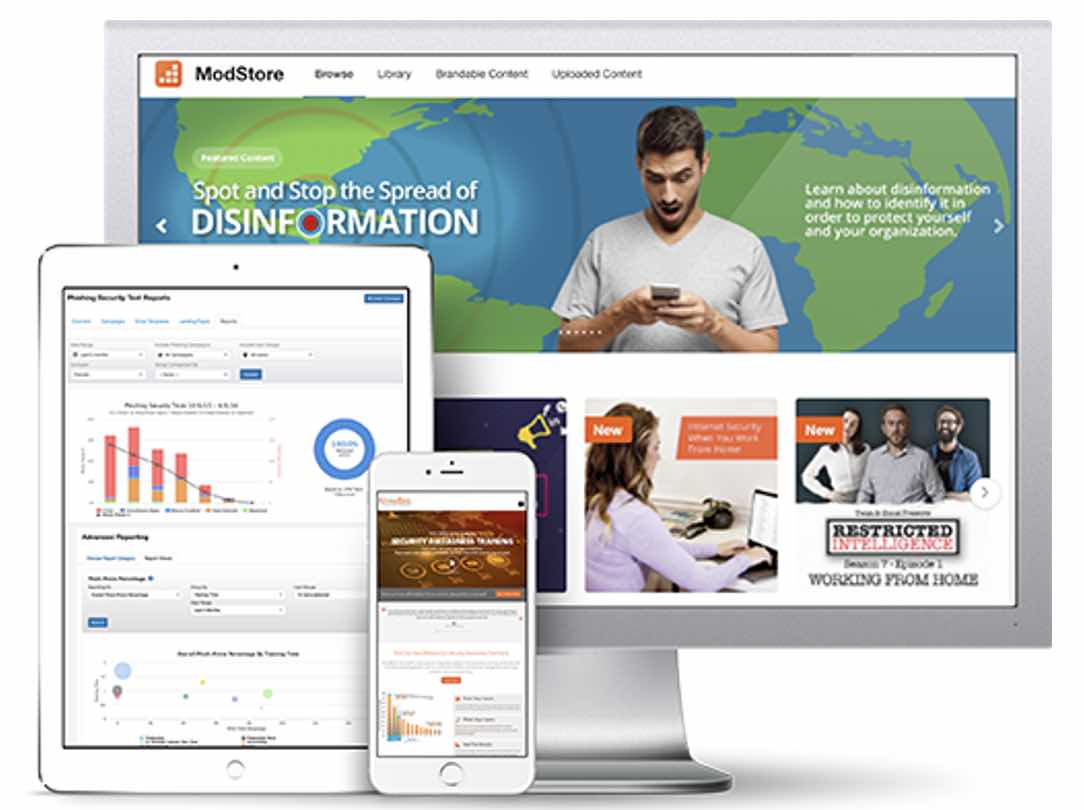 The KnowBe4 Security Awareness Training platform provides organizations with security awareness training and simulated phishing. The platform offers a new-school security awareness training program that trains and gauges an organization's security posture, addressing proficiency gaps and weaknesses.
Unlock the power of easy and secure access using Duo SSO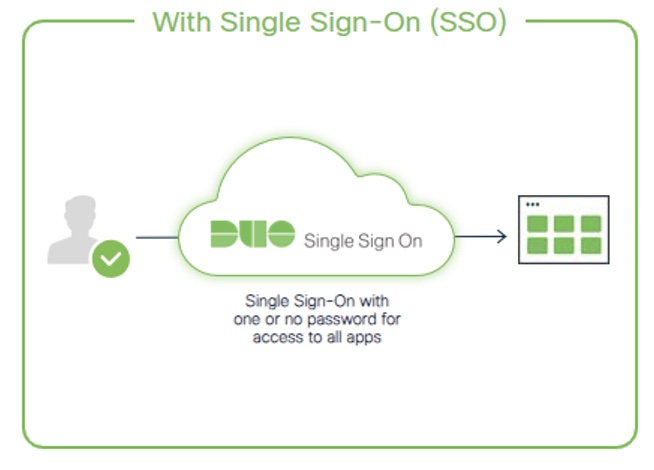 Duo SSO allows users to access multiple applications and services with a single login experience. In addition to lowering password fatigue, Duo SSO enhances security with the ability to enforce strong or phishing-resistant authentication using Duo MFA or Passwordless, granular access policies based on contextual factors such as location and device trust. Duo also reduces IT burden by enabling self-service for password resets, device remediation and more.
Enhance security while training on security
Duo and KnowBe4 share many customers who were setting up Duo SSO on their own and had to overcome a learning curve depending on the IT Admins familiarity with SAML. Our new Duo-supported integration allows IT Admins to easily protect access to KnowBe4 Security Awareness Training in just a few minutes!
Here is a view of KnowBe4 admin panel: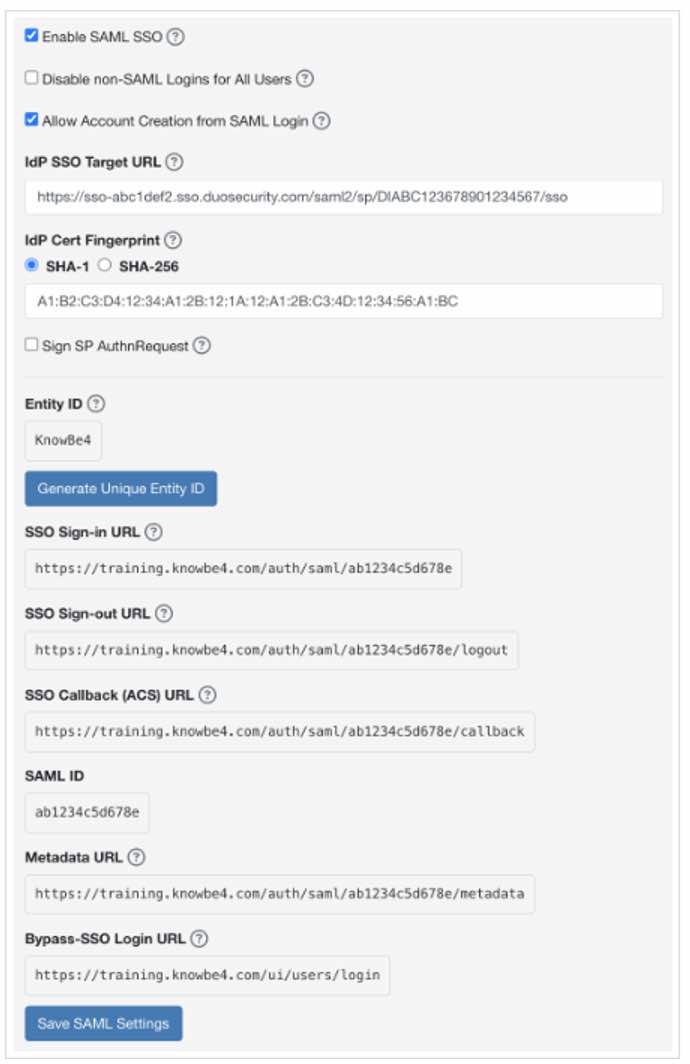 In addition to time and cost saving, here is why IT Admins will love this integration:
IT admins can enable Trusted Endpoints to make sure that only managed or registered devices are able to access KnowBe4's platform

They can control access levels for different user groups using centralized and granular access policies (for the app or for a particular group)

Furthermore, they can use contextualized access control (Duo Device Health Application) to promptly respond to changing user context, including roles, location, devices, etc.

The IT help desk spends less time on password management because users can perform self-remediation by updating their devices when software is out-of-date
Duo SSO is simplifying access to KnowBe4 training resources, allowing organizations to concentrate on their core objective- fostering well-trained teams with robust security readiness, prepared to tackle cybersecurity challenges.
Here is a view of Duo Central panel showing KnowBe4 and other apps utilizing Duo SSO: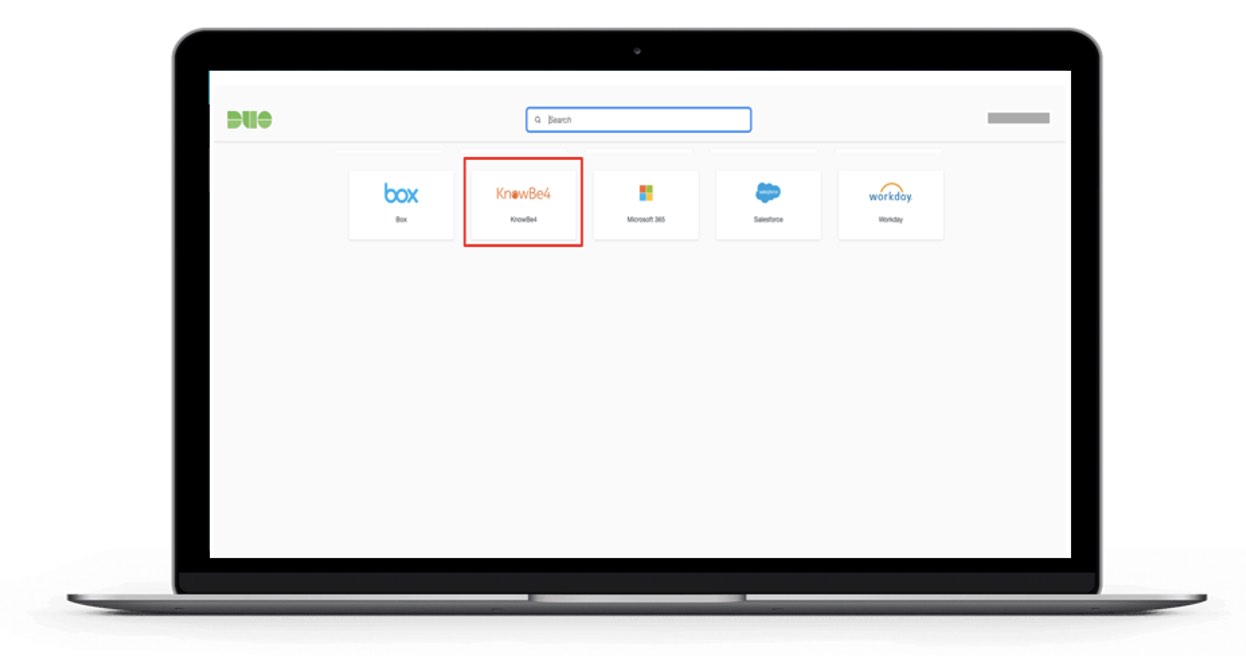 Here's how this integration makes access to security awareness training hassle-free for end-users:
Duo SSO allows users to access the KnowBe4 platform and other integrated apps using just one set of credentials, making logins easier, saving time and reducing password-related problems

Users can also enter a verification code using Verified Duo Push into the Duo mobile app during the push notification process, ensuring access to only legitimate users

With strong MFA, other authentication mechanisms like passwordless authentication can help minimize risk of poor and reused passwords; end-users can utilize phishing-resistant FIDO2 authenticators like biometric sensors and security keys, using the Web Authentication API; this ensures the user's presence during authentication for added security
The best part? This can all be achieved without overwhelming users, thanks to Risk- Based Authentication and its anomaly detectors where authentication gets a step-up while dynamically assessing the push.
As the cyber- threat landscape evolves, this integration helps organizations better prepare their workforce to handle cybersecurity challenges. Bolster security, streamline access management and fortify your security stance by embracing the KnowBe4's Security Awareness Training platform and Duo SSO integration. Their combined strength ensures your data's safety is second to none.